Community vows toddler's death 'not in vain'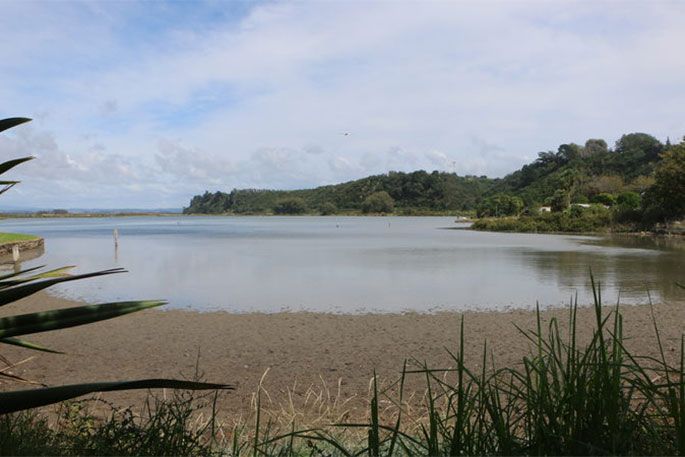 A lone pit bull wanders down a gravel road lined by rusty fences.
Lawns are covered in knee-length grass, windows are cracked, and paint is peeling away from small houses dotted along the estuary side.
A security guard keeps watch outside a bright-blue house with police tape hanging across its driveway.
This is Little Waihi - a community that last week was rocked when the body of two-year-old Nevaeh Jahkaya Whatukura Ager was found in the mudflats.
Her body was found after 10.40am on Thursday, 21 March, following a police response to reports of disorder in the area.
Inquiries soon began and on Tuesday, 26 March, police announced the results of an autopsy had caused them to upgrade the investigation to a homicide.
A dive squad began searching the waters around Little Waihi.
Locals in the town said they were deeply saddened by the incident, but not necessarily surprised.
One neighbour says calls had been made to Oranga Tamariki, police and Te Arawa Lakes Trust about Nevaeh's safety - and concerns had been held up to six months before her death.
But locals say those had gone ignored and Nevaeh had been allowed to stay.
The neighbour said there had been a man living in the community who was "bizarre".
The neighbour told RNZ the man would splash about in the estuary making strange poses, hit a pole in his back yard with a belt, and bang sticks against fences.
Another local said that same man was full of contempt; someone else said he was a "drug nut".
Christine Willis says the community is like a whānau and is devastated by the loss.
She says a service had been held the day Nevaeh's body was found and that everyone in the settlement had attended. They threw flowers in the water and said a prayer.
Christine says the town had decided Nevaeh's death would not be in vain, and they had already taken steps to ensure it's not.
A new initiative is in the works to create better lines of communication with the police and a zero-tolerance for P strategy might soon be introduced.
Those trying to rehabilitate and get off methamphetamine were welcome - but people who wanted to use the town as a hideout from the police were not, says Christine.
The investigation is ongoing, and detectives remain in the town.
Oranga Tamariki say privacy waivers were needed for any information to be released and police said they would not comment as the investigation is ongoing.
More on SunLive...