EastPack reports record volumes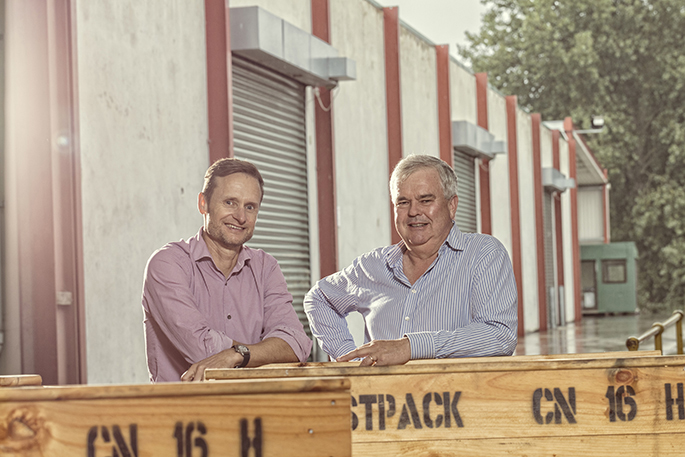 Kiwifruit and avocado post-harvest provider EastPack Limited has announced a net profit after tax of $9.8 million for the year ended 31 December 2018.
That's a $4.96 million increase from its 2017 result, following a record volume of kiwifruit packed during the 12-month period.
An increase in revenue to $185 million in 2018 (up from $150 million in 2017) and strong profits flowed back to growers.
A total of $7.9 million was paid out to transactor shareholders during the year, with investor shareholders also receiving a fully imputed dividend of 9.36 cents per share, up from 5.04 cents per share in 2017.
EastPack Chairman John Loughlin says 2018 was a record year for the company, with Growers experiencing a great return and EastPack delivering high quality service and a robust financial performance across all sites.
"EastPack always has Growers at heart, so we're delighted to be able to celebrate a record year of growth across both production and revenues."
John says the co-operative remains focused on improving operational infrastructure to manage increasing labour costs, and fruit volume growth, to continue providing Growers with a high level of service and strong Orchard Gate Returns.
Earnings before interest, tax, depreciation, fair value adjustments and rebates of $41.8 million are up from $29.9 million in 2017.
EastPack Chief Executive Hamish Simson says during the 12-month period, 41.1 million trays were packed across six sites in the Bay of Plenty region.
In 2018, Gold and Green varieties continued to experience volume growth.
EastPack Growers generally observed high Class 1 pack-outs and strong storage performance in a year with later loadouts than 2017.
"We also saw increased demand for Prospa, our orchard management service. The majority of Prospa's new clients get their orchard managed to ensure a consistent labour supply, and to deal with the increasing complexities of producing kiwifruit. The Prospa team now covers over 900 hectares across all growing areas, a 10 percent increase since 2017."
Hamish says EastPack's strategy and competitive strength is having sufficient capacity to pack fruit promptly when Growers want their fruit harvested and packed.
"Over the past three years we've channelled significant investment towards packing, pre-cool, and coolstore capacity to keep ahead of rapidly increasing fruit volumes, particularly Gold.
"In Te Puke we're constructing the first fully automated coolstore in the industry with the capacity to store 1.2 million trays," says Hamish.
John says the latest results instil confidence in Growers and point to a bright future ahead, however investment for growth featured high on the priority list.
"With the impending industry growth, EastPack has signalled the need to invest further in infrastructure alongside innovation.
"We've begun consultation with shareholders on raising more capital to ensure continued high performance and resilience, and any implications this may have for our capital structure.
"We will continue to invest in technology and infrastructure to support growth and service for EastPack Shareholders. We're committed to the continued success of our Growers and the latest financial results are testament to that and the dedication and hard work of all of those within the industry," says John.
More on SunLive...