Farm Day returned to Welcome Bay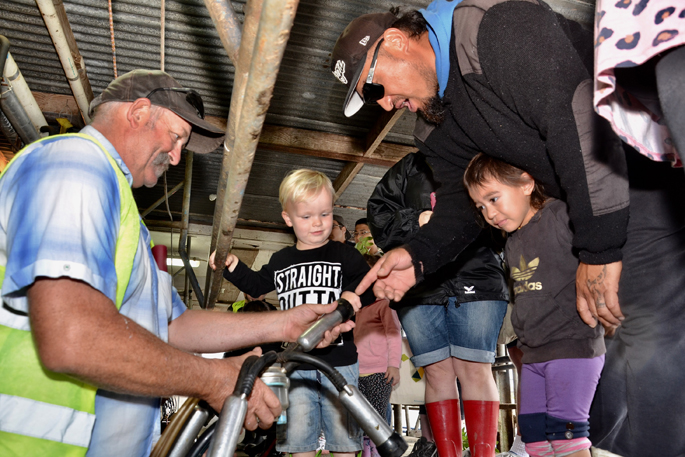 The annual Bay of Plenty Federated Farmers 'Farm Day' event took place in Welcome Bay on Sunday.
Despite the drizzly weather, 616 visitors made the trip to Andrew and Robyn McLeod's 400-head dairy farm.
The Farm Day is the tenth consecutive event held in the Bay of Plenty, and the ninth event on the McLeod's property.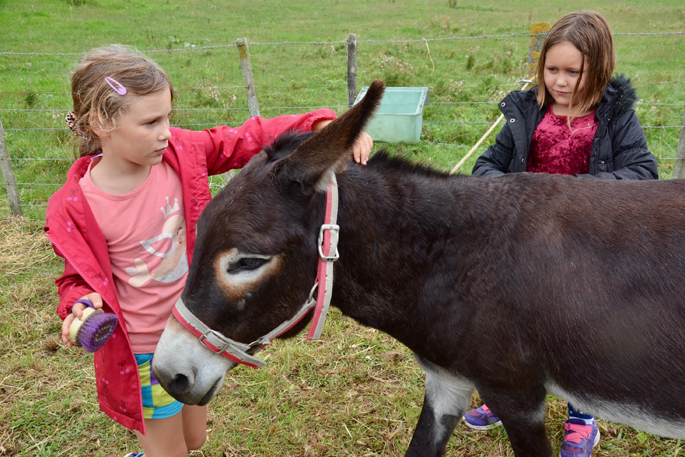 Both kids and adults braved the weather and some people travelled from outer Tauranga, Te Puke and as far as Gisborne for the event, which included milking displays, sheep shearing, butter churning and expensive machinery and gadgets.
Andrew says the event requires a lot of organising.
"It's a big ask to put it all together.
"We start the planning months out and it gets really busy a couple of days out.
"Normally we have around 60 volunteers – and we need all of them, it's a pretty full on day."
Farm goers took part in various activities, such as tossing gumboots, finding lollies burrowed into hay and enjoyed ice creams from Fonterra.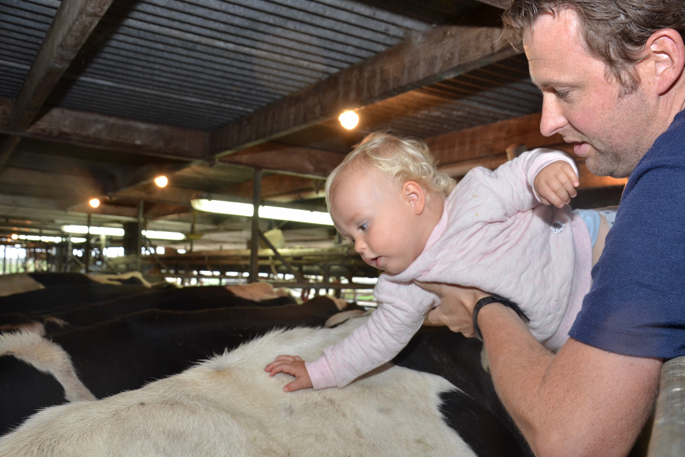 The Farm Day was educational as well as enjoyable, as stands were set up by the MPI, Ballance and DairyNZ to teach event goers about detector dogs, fertilizer and facts about cows.
Andrew says the effort he and his team put into the event is all worth it.
"We get terrific feedback.
"It's great to see how happy the kids are and to hear the adults say they have a better understanding.
"Tourists from Korea, Germany, China and the USA squelched around in the farmyard mud on Sunday, and in the past the event has drawn cruise ship passengers."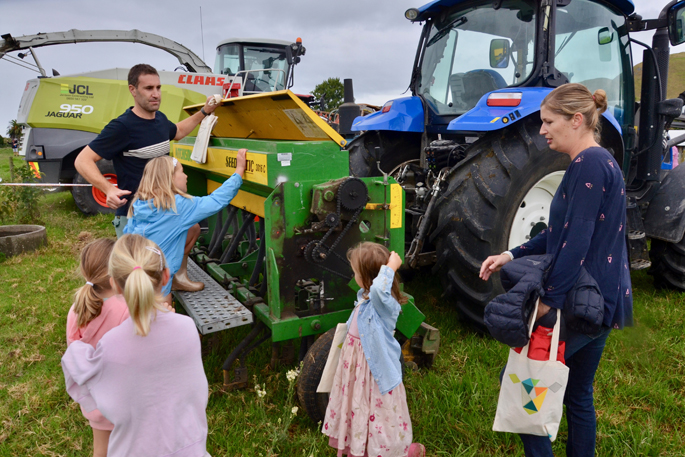 More on SunLive...