Minimum wage set to increase on April 1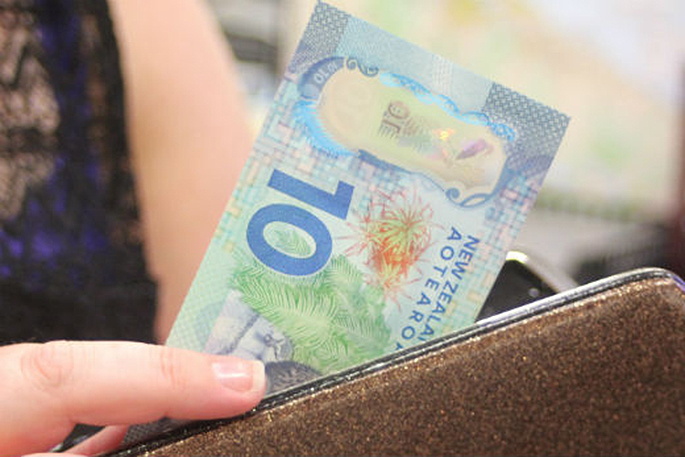 Minimum wage workers are set for a pay rise next week – but whether other workers will see their incomes increase, too, is not clear.
On April 1, the minimum hourly rate will rise to $17.70, an increase of $1.20 an hour. It will mean someone working a 40-hour week will have to earn a minimum $708.
According to the Ministry of Business, Innovation and Employment, there are about 71,500 people paid the minimum wage in New Zealand.
But economist Brad Olsen, of Infometrics, says it would not just be those on the minimum wage who received – or at least expected – a pay increase next Monday.
"If the pay of those on the minimum wage increases, the pay for those currently paid about the minimum wage decreases in relative terms. So, someone earning $5 above the minimum wage may want their pay to increase by the same (percentage), to keep their pay the same in relative terms," he says.
"This wage relativity is quite a common thing we see around changes to the minimum wage. But there will be even more pressure on employers to meet employee demands for increases to wages this year, given the tight labour market and low unemployment rate. Wage relativity usually has the biggest effect on those earners closer to the minimum wage, where the relative difference is closer."
Economist Shamubeel Eaqub says it could be expected that cleaners, hospitality and retail workers would be sectors that would see immediate wage rises.
Eric Crampton, chief economist at the NZ Initiative, says the minimum wage had increased more quickly that median wages over recent years.
The median wage in 2018 was 39 percent higher than in 2008 but the minimum wage was 47 percent higher.
The minimum wage increase taking effect on April 1 is bigger than previous hikes.
"New Zealand's 2019 minimum wage increase pushes us into rather uncharted territory," he says.
"The $1.20 an hour increase is the largest on record and is expected to affect about 209,000 workers. With the minimum wage rising to nearly 70 percent of the median wage, we are also reaching levels well beyond those present in most other OECD countries.
"With prior smaller hikes, we would expect minor changes for those workers earning about the minimum wage to maintain relativity. I would be hesitant to make guesses about how employers will accommodate the sequence of hokes bringing us ultimately to a $20 an hour minimum wage. There will be some flow-on effect for workers currently near the $18 an hour mark, but we might also expect employers to look hard to find other ways to keep labour costs downs."
He says, while the minimum wage was going up more than seven percent, MBIE modelling showed overall incomes for minimum wage workers with families would rise only between 1.7 percent and 3.7 percent, depending on what other income-related Government support they received.
"A lot of the minimum wage increase will be offset by reductions in Working for Families payments."
Researcher Jess Berentson-Shaw, of thinktank The Workshop, says it was important the Government ensured that the changes to economic policies worked with the family support polices in place.
"Otherwise they risk advantaging those families who system is already working well for."
The starting out and training minimum wage rates will increase from $13.20 to $14.16 per hour – remaining at 80 percent of the adult minimum wage.
More on SunLive...