Tauranga's Good Neighbour gets $25k funding boost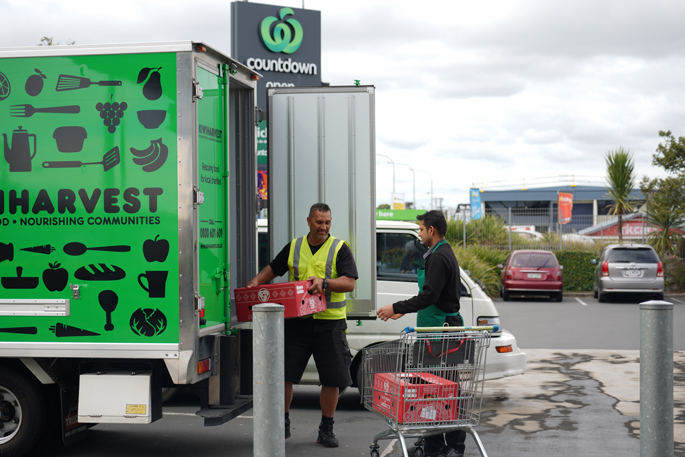 Good Neighbour in Tauranga is one of 12 charities Countdown has announced as recipients of its 2019 Food Rescue Partners Contestable Fund.
Countdown has now donated more than $435,000 to food rescue partners over the last three years.
The fund is designed to increase the capacity and help grow food rescue charities to collect surplus food and distribute it to Kiwis in need.
Countdown's general manager corporate affairs, safety and sustainability, Kiri Hannifin says Countdown is extremely proud to support food rescue partners and the essential work they do in communities.
"Our food rescue partners play an incredible role in communities throughout New Zealand, ensuring that food that would otherwise to go to waste goes to those who need it most.
"This not only supports Countdown's own goal towards zero food waste to landfill but the need for assistance from our food rescue partners isn't slowing down, so they're a vital part of communities too," says Kiri.
Recipients of the 2019 Countdown Food Rescue Partners Contestable Fund are:
Good Neighbour in Tauranga receives $25,000 towards the salary of a kitchen manager for the Good Neighbour Kitchen.
Nourished for Nil in Hastings receives $25,000 to purchase a second vehicle to rescue more food across Hawke's Bay.
KiwiHarvest in Auckland receives $25,000 towards the development of a new educational initiative to highlight how food waste can be used to create meals.
City Harvest in Christchurch receives $19,700 to purchase a second vehicle to extend food rescue collections in Ashburton and Timaru.
Kaibosh Food Rescue in Wellington receives $15,000 to support their annual fundraising event, All Taste No Waste.
Auckland City Mission in Auckland receives $14,522 towards the purchase of a vehicle to support their Foodlink programme.
Kairescue in Nelson receives $14,000 towards the salary of an additional driver and operational support.
Fair Food in Auckland receives $10,000 towards operational support while they set up their new base in Henderson.
Just Zilch in Palmerston North receives $5000 towards its Piece of Cake annual fundraising drive.
Love Soup in Hibiscus Coast receives $5000 towards operational support.
Halo Charitable Trust in Tokoroa, Taupo and Levin reveives $4000 towards operational support.
Kiwi Community Assistance in Wellington receives $3000 towards operational support.
All Countdown stores across New Zealand partner with The Salvation Army and other food rescue organisations to donate food that otherwise be destines for landfill.
In the last financial year, $3.7 million of food was donated to charities and a further $2.5 million of food scraps was donated to farmers for stock feed.
More on SunLive...