One role to another for Holland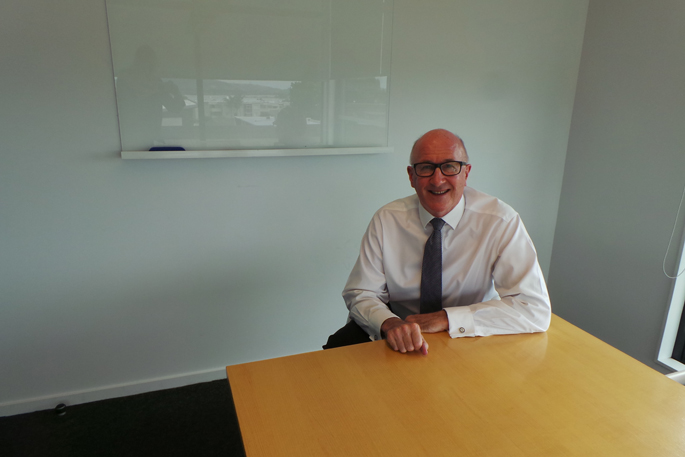 After becoming a partner at Holland Beckett Law on March 31, 1979, Bill Holland is stepping down.
To many, stepping down from a partner role is a big deal. But come Monday, Bill will be waking up as normal and heading into the office, but this time as an employee.
Bill will be now known as a consultant at the firm.
After 40 years of being a partner, the practice now has 50 lawyers, with offices based in Tauranga, Rotorua and Whakatane, and Bill says the business is going well.
"The community has grown, the firm has grown, and I've been part of both.
"When you're managing a whole organisation with over 50 lawyers, a whole lot of staff, four different offices, there is a lot of management.
"It's a great firm and I have great partners, we are doing very well, so I know the firm is in good hands.
"I'm very comfortable with leaving the management, I'm going to have to go some time, but I don't think I'll ever retire."
Bill says the reasoning behind his decision to continue to work at 67, is because he enjoys working with his clients.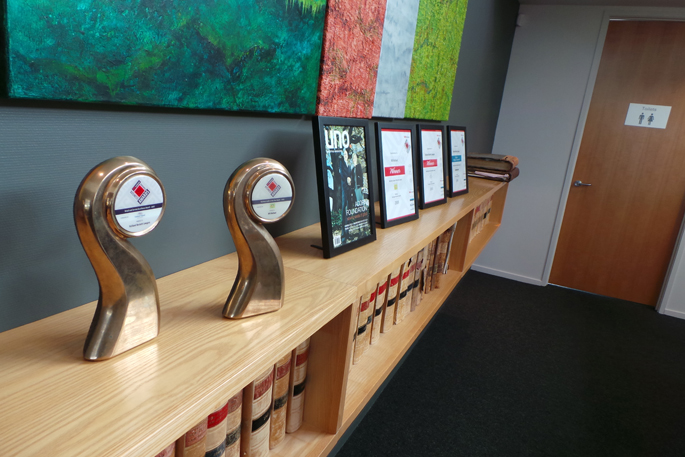 "Some of my clients I've had for over 40 years, and some of them were clients of my father beforehand, or their parents, so I have a wonderful relationship with a lot of these people and I really enjoy that.
"I have a range of clients, one minute I'm dealing with a major, major transaction, and then next I'm dealing with an elderly lady's will. Every day is different, so why would I give that up?
"I'll still be in here every day, I don't live far away, so it's very convenient for me to pop in."
Bill says part of his reasoning of going into the office often is due to his non-legal work.
Being a partner of a law firm seems to be a busy and demanding job, however throughout Bill's life, he spends a lot of time volunteering and being part of community projects.
"I'm involved in a variety of things, often they are project orientated, and once that's done, then the next thing finds me.
"I just enjoy being involved in things, and making sure they happen."
He has received significant awards for his community service, in 2012 he was made a Member of the New Zealand Order of Merit (MNZM) for services to the community in the Queen's Birthday Honours List.
For Bill, it isn't about the awards and the recognition.
At present, Bill is the Tauranga Energy Consumer Trust (TECT) Chairperson, which he has been since 2014, a trustee at Legacy Trust, board member at Community Foundations of New Zealand Incorporated and a member of the Tauranga Sunrise Rotary Club.
Throughout his life, Bill says he has been a very healthy man, eaten well and exercised while conducting his law and voluntary work, however things changed for Bill last year unexpectedly.
In August 2018, Bill experienced a health scare following his yearly GP checkup, however he says his brief illness is not to blame for his decision to step down as partner.
"It was bowel cancer. They removed it in September, and because I had it in some lymph nodes they thought I should have this chemo.
"Before Christmas they told me the cancer is coming back, and we are looking at surgery, and if that doesn't work, we might be looking at palliative care. I had the surgery four weeks ago, and when they removed the lump, it wasn't cancer.
"You can take the view that they got it wrong back in December and it wasn't cancerous then, or, I did have cancer and there were a lot of people praying for me.
"But that had nothing to do with my decision to stand down as partner, I had already announced it back in June or so, I was blindsided by the cancer."
Ultimately, Bill says he believes now is the best time to step down as the firm is in such a great place.
"You really want younger, more active people, like I used to be, to make those decisions, and there's a certain point at which older people need to step down.
"I'd rather stand down when nobody's asking me to, but there is a time when you should stand down and let the up and comers who are much smarter than me, to get involved and make these decisions."
Bill is looking forward to spending more time with his family, and he says he is grateful for his wife and daughters' support throughout his career.
"My wife has been incredibly supportive. When the girls were little. I'd always be at home for dinner, to read the stories and put them to bed, then I would come back to the office.
"You can't be involved in a really busy job and be busy will all these community activities without a very supportive partner, so I've been very lucky, but there's never been any compromise with the family, the girls have done very well."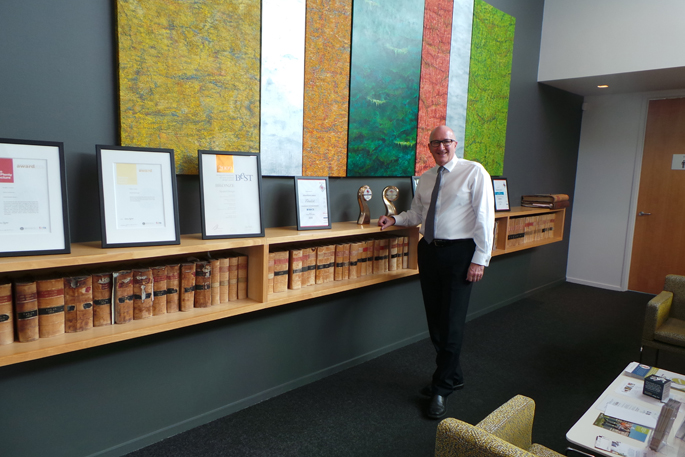 Looking forward, Bill says he doesn't have a bucket list, as he has done everything he has ever wanted as he's gone along.
"Yes, we might do some more travelling as time goes on, but I am expecting to be very busy with the law practice and TECT work.
"I don't have a yearning to write a novel, everything is staying the same, even though it's a massive decision.
"The only change is something at the bottom of the letter that says 'consultant' and not 'partner' anymore."
More on SunLive...