Baring all for the Tauranga Breast Cancer service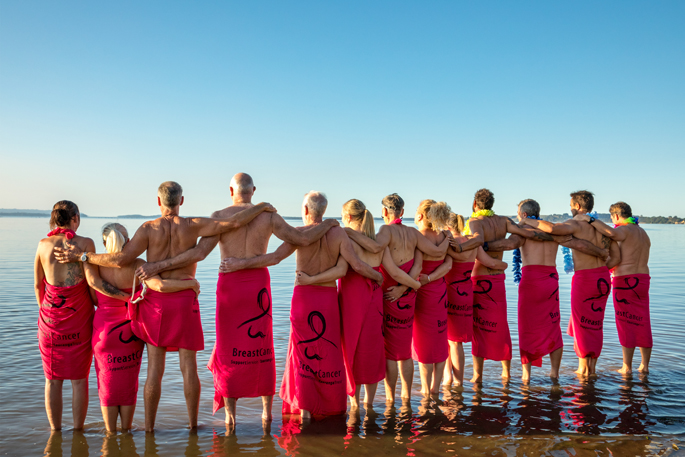 More than $9000 has been raised for the Tauranga Trust Breast Cancer Support Service during this year's Nude Dude Swim.
In its second year, the swim was inspired by the Skinny Swim in Sydney and is a joyful event celebrating life and the 'skin you are in' no matter your size, shape or gender.
Fourteen swimmers took part in this year's swim, swimming in a secret location to support an organisation that helps people going through breast cancer in the Tauranga/Bay of Plenty region.
"The Nude Dude Swim is a great community event which sees men and women get their gear off in the name of breast cancer," says General Manager of Canopy Tours, Paul Button, who is sponsoring the event.
"We are honoured to place a small role in supporting today's efforts, with breast cancers affecting the lives of so many in the region.
"We hope that the funds raised will provide ongoing support to women who have been affected."
The Breast Cancer Support Services Tauranga Trust is an organisation who work with people in the Bay of Plenty who are going through breast cancer and post-surgery treatment.
They are not medical professionals but are staffed mainly by people who have been diagnosed with breast cancer at some point in their lives so they have a real understanding of what their clients are going through.
They offer confidential, emotional one-on-one support to clients and families providing information and a variety of services and education including counselling, oncology massage, monthly support meetings, mindfulness, retreats, rest and recovery mini-breaks and more.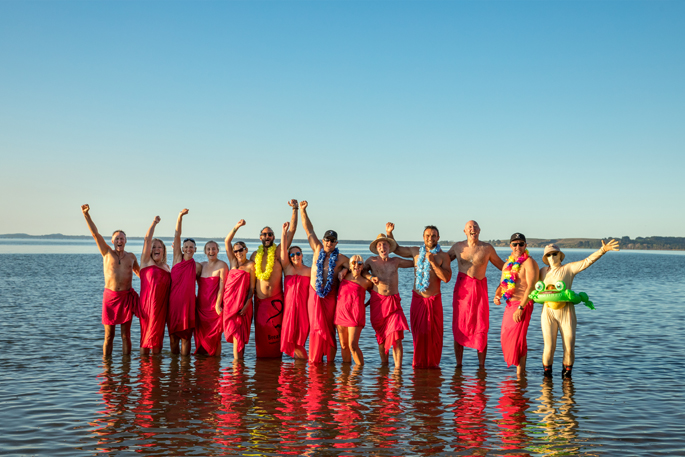 They cover the Western Bay of Plenty from Waihi Beach to Maketu and see approximately 160 newly diagnosed women and men from the Bay each year.
They are an independent charitable trust and do not receive funding from Government, NZ Breast Cancer Foundation or the Cancer Society and rely on donations from the public, sponsors, grants from trusts and special events to support free support and education programmes.
More on SunLive...