National Remembrance Service marks terror attack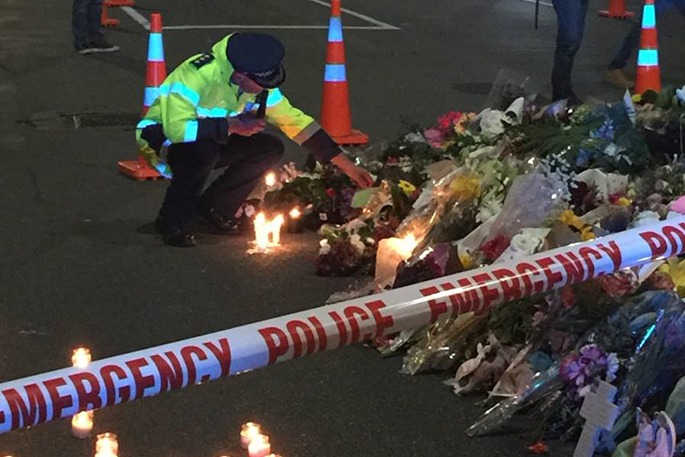 Tauranga City and Western Bay of Plenty District Council Mayors are welcoming people to join them this Friday at Trustpower Baypark Arena to watch the simulcast of the national memorial service.
Prime Minister Jacinda Ardern announced there will be a National Remembrance Service for the victims of the Christchurch terrorist attack and all those affected on Friday, 29 March.
"We are asking people to join us from 9.30am on Friday to watch the simulcast that starts at 10am," says Tauranga City Mayor Greg Brownless.
The service will be held in Hagley Park Christchurch and will be jointly led by the Government of New Zealand, the City of Christchurch, Ngāi Tahu and the Muslim community.
Tauranga City's New Zealand flag remains at half-mast as a mark of mourning and respect for the victims of the terror attacks at Deans Avenue Mosque and Linwood Avenue Mosque.
"Friday, 15 March, is a day that New Zealanders will never forget. The tragic loss of so many innocent lives will have a profound effect on people from across the country and the world. Our thoughts continue to be with those who are experiencing significant grief and loss," says Mayor Brownless.
Western Bay Mayor Garry Webber says the events of Friday, 15 March, in Christchurch cannot be allowed to define our nation's future.
"We must take every opportunity to condemn any person or organisation that supports such divisive thoughts and actions."
Garry says each of us should take as our mantra the words from American Pastor Charles Bennafield's: 'Learn about me, improve my under-representation and I will add value to your nation. I exclude no one, I am strengthened by all. My name is diversity and yes, I stand tall'.
The details of Friday's memorial service will be announced later this week.
More on SunLive...