The political atmosphere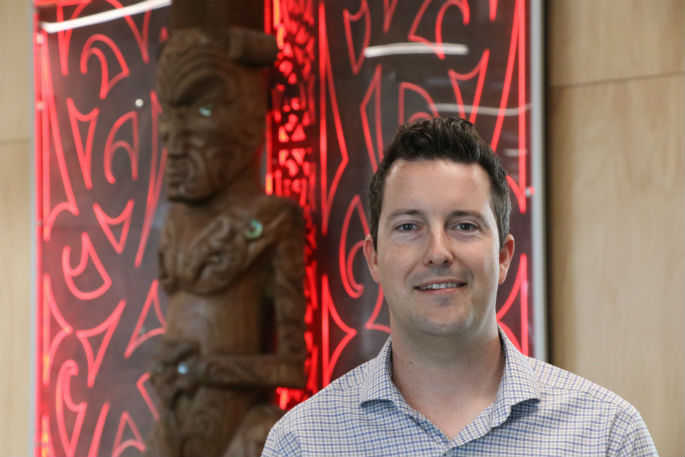 Everyone knows that politicians aren't afraid to use tactics to ensure they're a cut above the rest, but using negativity as a campaign tool appears to be growing in popularity.
Negative campaigning, or mudslinging, is the process of deliberately spreading negative information about someone or something to worsen the public image.
Political scientist Justin Phillips says there's quite a lot of discussion on whether negativity, such as attacking or going against public opinion, is effective or not. However, candidates seem to think it can win elections, given the multi-million dollar industry it has become worldwide.
The Waikato University lecturer, who is based at the institution's Tauranga Campus, has been examining the effects of negative campaigning on television and social media in the United States.
And although the US political environment differs from New Zealand, he says some of the aspects could provide a broad insight into how negativity could be used leading up to local elections this year and the general election in 2020.
"In the past I think researchers have been looking at it from the wrong angle," says Justin, "which is why we've had no evidence to back up the theory.
"If you focus on issues as opposed to the character of the individual and who they're running against, chances are the negativity is going to be more legitimate for people consuming that information.
"In Tauranga's case, negativity could be a variety of instances about specific issues. For example, public transport is something that is quite a hot topic and going on the attack might be deemed quite legitimate in the eyes of voters."
Justin has married his interest in politics with a former life as a programmer.
Through data analysis on social media, he's been able to pinpoint where negativity would or wouldn't be deemed acceptable.
Justin says there's two ways that he's found politicians use negative social media - one is a more activist approach and the other is aggressive.
"For the younger-styled politicians, social media is just a natural environment for them, so they seem to be quite positive and effective and utilise it as an activism tool to gather people for a certain cause," he says.
"The other style is a bit more relevant to my research. With just a scroll through Judith Collins' feed, you can see that she's often quite negative and aggressive, much like (US President) Donald Trump's style."
He says this tactic might be a method to mobilise her own supporters, attack others, attract attention or build a volunteer base.
"Negative emotions can be quite powerful motivating factors," adds Justin, "but at the same time if it's not done correctly, it may turn people away from the polls who have less interest in political prospects."
There are no studies currently looking at whether this kind of behaviour is happening significantly in New Zealand, but Justin says if it becomes normalised overseas, it could well become this country's approach in the foreseeable future.
"In an era of endearing optimism under Jacinda Ardern, who is constantly professing a positive campaign, one would like to think that this approach will win the day," he says.
"But elections can sometimes become a nasty business.
"Just because Ardern is the face of the party doesn't mean others aren't using other tactics on behalf of her.
"It all depends on who is in charge and what the environment is like. Maybe social media may start to reward negative content, and there's a whole bunch of factors regarding whether New Zealand will go negative or not.
"It's way too early to say whether that will happen in the next election."
More on SunLive...