Te Puke welcomes Pacific Island kiwifruit workers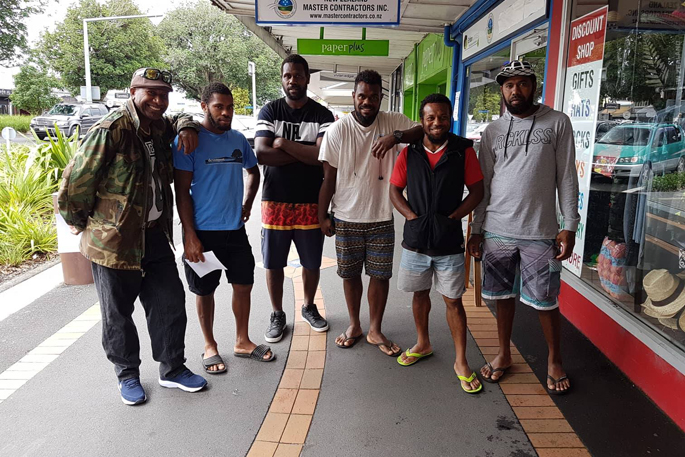 "A big warm welcome to you from the people of Te Puke- Kiwifruit Capital of the World!" reads the flyer that Jenny Wotten has handed out all over the Te Puke township today.
The Te Puke township and EmpowermentNZ are inviting the newly arrived Recognised Seasonal Employer (RSE) workers to come to the EmpowermentNZ Hub at 32 Jocelyn Street between 4.00pm and 6.30pm today Monday March 25, and Tuesday March 26, for a hot cuppa or a cool drink; and a shared meal, starting at around 5.30pm.
Jenny Wotten who works at Todd McClay's office, is also part of the Te Puke Centre Committee trying to establish an Information Centre in Te Puke.
"For lack of an Information Centre, I walked the flyers around on foot before I started work this morning," says Jenny. "When I was talking to the shop keepers, I said that as it was raining today, there would probably be no kiwifruit work so we could expect to see large numbers of RSEs on the streets. I asked them to direct the RSE workers to EmpowermentNZ for a hot drink and biscuit and tell them about the community meal tonight and tomorrow night. I printed off 100 coloured flyers and handed all those out."
Jenny became aware on Sunday that a team of seasonal kiwifruit workers were flying in to New Zealand from Fiji and would be transported through to the Te Puke region.
She phoned Judy Abraham at EmpowermentNZ and within a short few hours, a team of people had sprung into action.
Judy rang around a few people to ask if they could help cook some food. They all replied with a 'yes' and so Jenny wrote out a flyer to distribute.
"I took the flyers around to all the places where the seasonal workers usually would congregate," says Jenny. "They were queued up at one of the ATM's. I printed 100 flyers and handed out every single one of them.
"I handed them out to probably about ten RSE groups of people, and took the rest of the flyers to the places where they congregate, like the $2 shop, the supermarket and the bank."
The EmpowermentNZ Hub is located at 32 Jocelyn St, close to the banks and shops.
"Tonight and tomorrow night are specifically for new RSE workers, who have come with a guarantee of a job and accommodation but won't get a pay packet until they've worked a week," says Judy. "It's to say 'welcome to our community, this is where we are, we can help'.
"If we have a week of rain and they don't get any pay that can be difficult for them.
"Our normal hours are Monday, Wednesday and Friday from 10am to 1pm," says Judy. "but, besides those we're putting on the two extra times tonight and Tuesday night from 4pm to 6.30pm."
"The ones I was talking to have their own transport," says Jenny. "The thing is, it's raining, so there is no work in kiwifruit today, as far as I know. So that's why there is a whole bunch of them in town."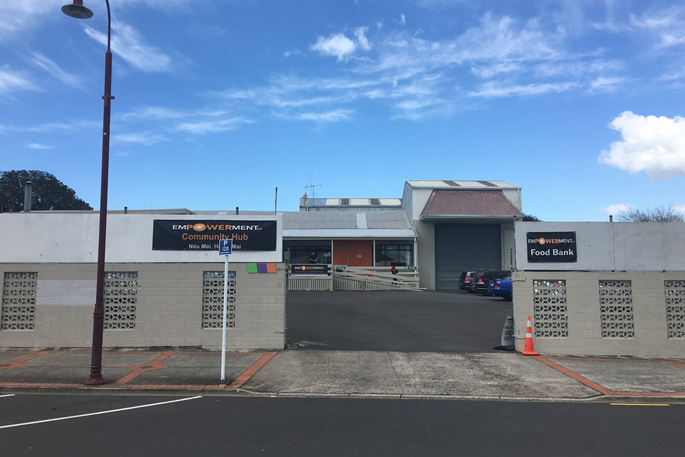 EmpowermentNZ.
Judy has seasonal workers staying in her house.
"They've not had work the last two nights," says Judy. "Presumably because it's been too damp to pick."
EmpowermentNZ will be answering any questions that RSE works have about the town, as well as providing friendship and contacts to use for any questions they may have over the coming kiwifruit season. Small food parcels will also be available for people to take home.
EmpowermentNZ Charitable Trust is based in Te Puke, Bay of Plenty and collaborates with other agencies. Several community services are provided at the centre, including Foodbank, budgeting services and social workers.
Many individuals, businesses and families across Te Puke drop in groceries, meat, and produce to the centre.
"We don't have an information centre in Te Puke," says Jenny. "If we did, then people would go to the information centre to get information but we don't have one yet.
"I'm on the Te Puke Centre Charitable Trust, and we're campaigning to have an information centre in Te Puke."
"What we're preparing today are small food packs," says Judy. "Pasta, pasta sauce, sausages, weetbix, milk powder, just a little pack for each one that comes, to keep them fed during the day so they can come back tomorrow night for another meal. Wednesday night we have our community meal anyway."
The centre provides a community meal every Wednesday night at 5.30pm for homeless people in Te Puke.
The first large volumes of Gold kiwifruit for 2019 have begun to be harvested in the Western Bay of Plenty with picking commencing in the Te Puke and Whakamarama regions on March 12.
An estimated industry-wide 150 million trays are expected to be picked over the harvest season.
18,000 seasonal workers will be required throughout New Zealand to pick and pack the 2019 crop. Last year a labour shortage was declared for the Bay of Plenty by Ministry of Social Development which allowed overseas visitors to apply to vary the conditions of their visitor visa to allow six weeks of seasonal work in kiwifruit.
More on SunLive...