Baby left in hot car: a verdict awaits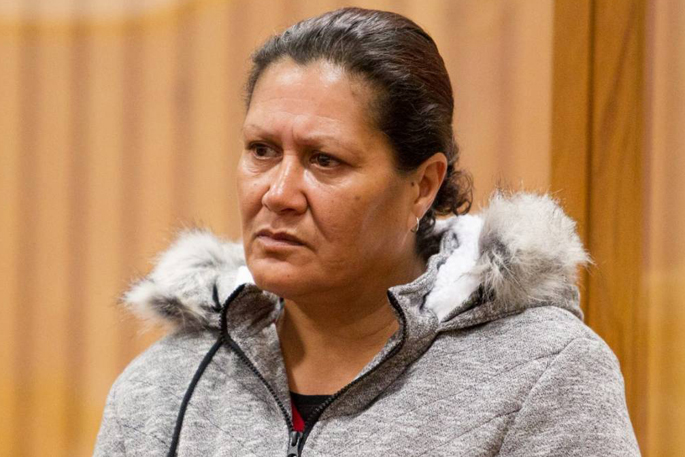 A jury must decide whether the grandmother of a baby boy is culpable for the death of the infant, who perished after apparently being left in a hot car for hours while she smoked synthetic cannabis and passed out.
Donna Catherine Parangi, 54, has been standing trial in the High Court in Hamilton where she faces a single charge of manslaughter.
Her grandson, eight-month-old Isaiah Neil, died from apparent heatstroke - also known as hyperthermia - after being left in a dark blue station wagon for two to three hours outside her home in Rūātoki, in the Eastern Bay of Plenty, on November 2, 2015.
The Crown case, led by Richard Marchant and Hayley Sheridan, alleges Donna is partly responsible for his death.
Donna is being represented by Susan Gray and Julie-Anne Kincade, and they are disputing Isaiah's cause of death.
Two of the key witnesses for the Crown have been Isaiah's parents Shane Neil and Lacey Te Whetu, who is Donna's daughter.
The pair, who were living with Donna at the time, have previously pleaded guilty to their son's manslaughter.
Donna and Lacey were addicted to synthetic cannabis and all three had allegedly been smoking it that day and were allegedly in a state of extreme drowsiness as a result.
The jury retired to consider their verdicts at 11.45am on Monday, following the summing up of Justice Sally Fitzgerald.
The judge says the trial was undoubtably an uncomfortable experience for them.
"No doubt parts of the trial were very emotional ... a tragedy for all involved. Nobody wanted this to happen."
She told the jurors that just because Shane and Lacey pleaded guilty to manslaughter, they should not infer Donna was also guilty of the charge.
"That would be quite improper and quite unfair."
Donna should be tried solely on the evidence presented in court. Likewise they should not read anything into Donna decision not to give evidence herself.
"That she did not give evidence does not add to the case against her."
She issued the jurors with a question trail to help them with their deliberations.
That document posed a series of queries, starting with whether they believed Donna was acting in the role of a parent at the time Isaiah died, and whether she had "actual care" of him when he was left in the car, following a trip to Kawerau and back that morning.
The next question was the one the bulk of evidence heard in the trial was focused on: Are you sure Isaiah died of hyperthermia after being left in the car?
This would mean they would have to conclude that he did not die of something else, such as - as the defence has suggested as a possibility - unintentional overlay, also known as accidental suffocation, while he was in his parents' bed.
The jurors had a wealth of expert evidence to refer to in their deliberations on this point, including pathologists, a paediatrician, and a heat expert who had estimated the temperature in the car, at the time Isaiah was allegedly inside it, would have been around 45 degrees.
If they were not sure, they would have to find Donna not guilty. If they concluded hyperthermia was the cause of death, there were a few follow-up questions they needed to ponder.
These were whether she took reasonable steps to protect Isaiah from harm or injury; and whether this played a significant part in - and thus caused - his death.
Finally, they were asked: Was the omission a major departure from the standard of care to be expected of a reasonable person in those circumstances?
More on SunLive...