Top Tauranga chefs compete in food challenge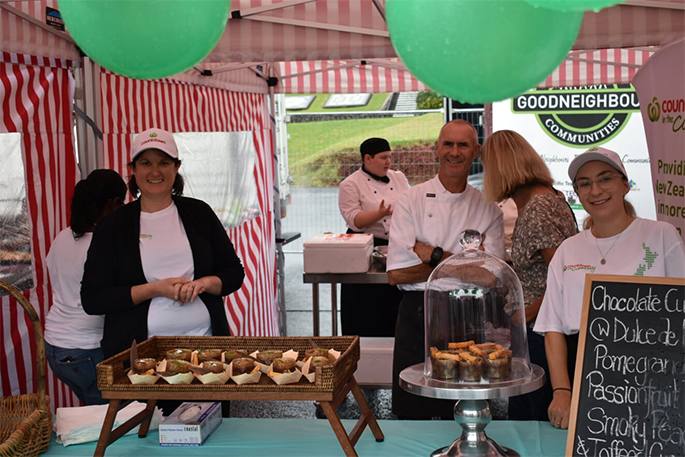 The grand winner of the corporate cook off challenge at the Synergy Technologies Ltd 'Food for Thought' Rescued Food Festival this weekend was PAK'n SAVE Cameron Road Tauranga.
Top Tauranga chefs competed on Saturday at Our Place Tauranga on Willow Street, creating burgers, bliss balls, spicy ragu, parmesan gnocchi and plenty more seriously good food.
The Good Neighbour team took to their Facebook page with exuberant thanks for all those involved. "Everyone won on the day with seven amazing dishes made from rescued food and over 1200 meals shared amongst friends of our community, something for everyone to be proud of and learn from."
"But the Grand winner of the Corporate Cook off Challenge this year and taking home the winner's trophy was PAK'n SAVE Cameron Road Tauranga and Mount Bistro - well done, The Duck Spring Roll proved to be irresistible amongst the crowd!!"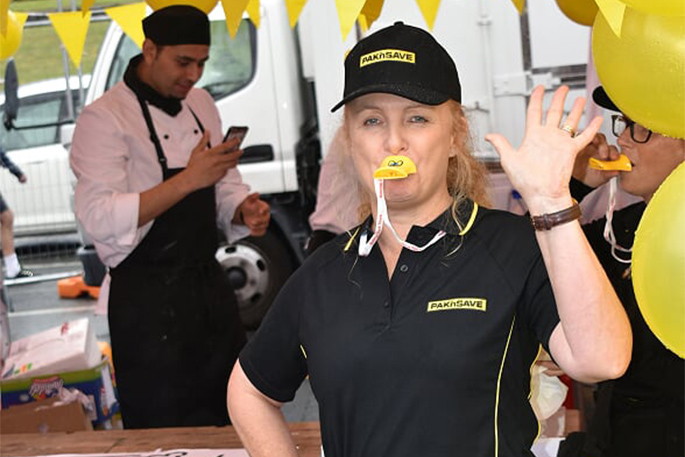 From 10am-3pm, chefs from Somerset Cottage, Halo, Clarence, Robert Harris, Waihi Beach Motel, Nomad and Mount Bistro took up the challenge to create top cuisine from rescued food.
They then had to convince the public coming along to the festival to eat it, for just $5. The chef that sold the most won the challenge.
And come along, they did. Despite the raindrops a few hundred people braved the day to support the community initiative.
What is rescued food? It's food that's good enough to eat but not good enough to sell.
Good Neighbour is the organisation that has been collecting or 'rescuing' food from supermarkets, markets, distributors and cafes before repackaging it and distributing to local organisations to use.
They joined forces with the Te Aranui Youth Trust to run the festival as a fundraiser involving food, and at the same time help people learn to take care of the environment.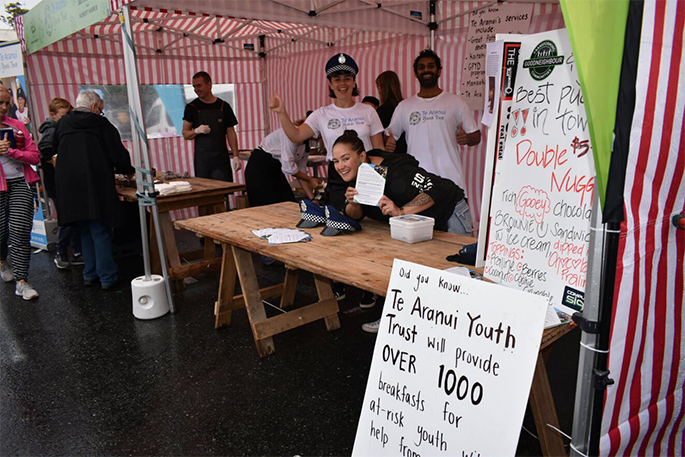 Our Place Tauranga organisers which hosted the event, posted to their Facebook page: "Did you know, every little bit of food from yesterday's Festival was Reused, i.e, saved from the Dumpster?! Yep! And together with hard work, pure talent and the seven best chefs in The Bay, delicious, tantalising eats were enjoyed, and shared by Locals.
"Just goes to show, if we all chip in ('scuse the pun!), and reuse foods that may not look that pretty, we can really help our environment and create culinary bliss right at home too. So why not try it? This coming week, try and use everything in your fridge, if you need some info come and chat to our chefs here! Be inspired, make a list and feel better, knowing you can do better! And when it's time for the weekly shop again, 'Shop Ugly!' save the rejects, be a foodie superhero like our friends @goodneighbour2 and goes without saying, eat your greens!"
"We are so grateful that these very talented local chefs are volunteering their time to compete in our cook off," wrote the Good Neighbour team on their Facebook wall. "All money raised is for Good Neighbour and the Te Aranui Trust, so we can continue to support the Tauranga community."
Entry was only a gold coin, with face painting, free kids activities, smoothie bikes, bliss ball making, face masks, worm farms, a colouring competition, a photo booth, raffles for restaurant vouchers, a trolley of food, a cruiser bike and treats given away.
Entertainment was provided by Camilla & Santiago, Brutus Powers and Nimbus. A great fun-filled day.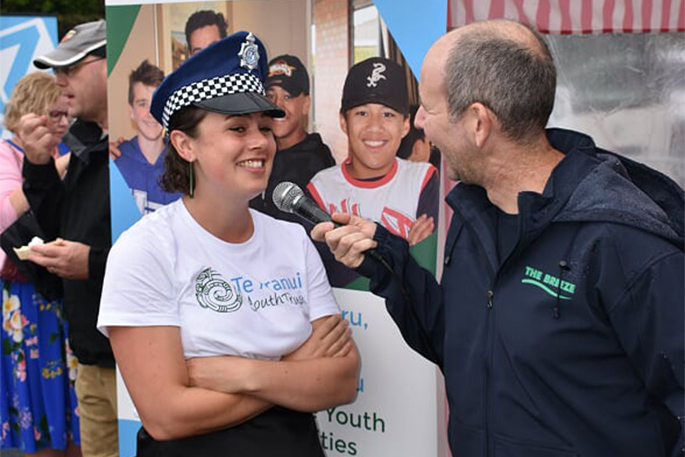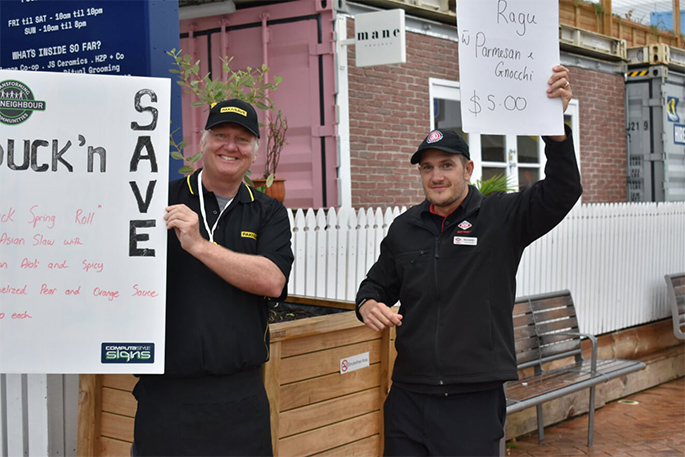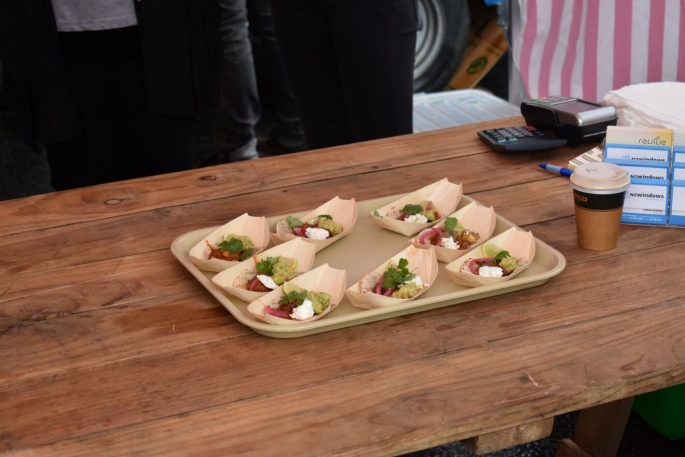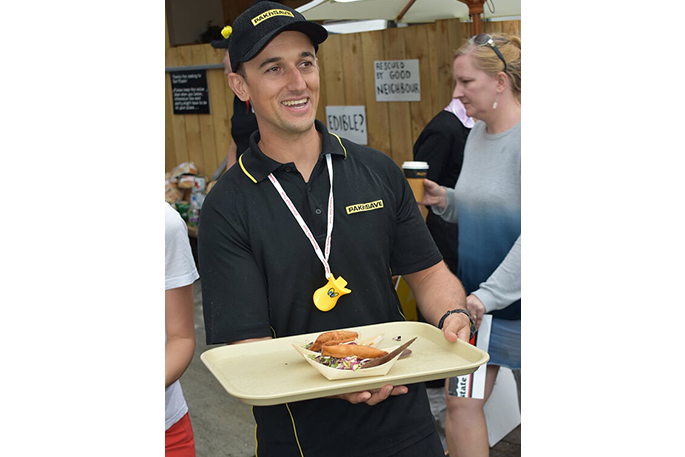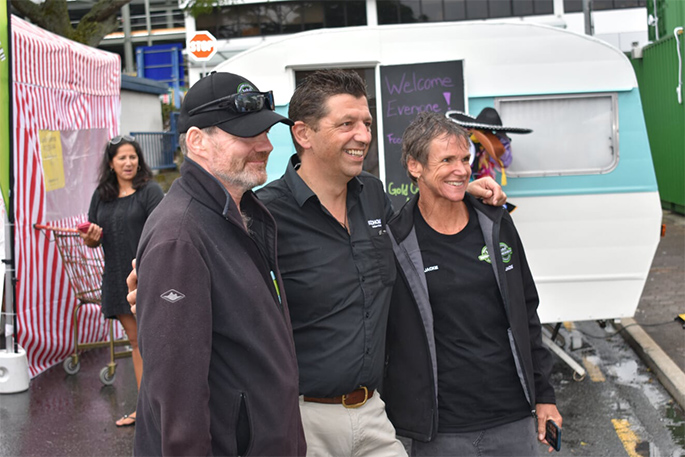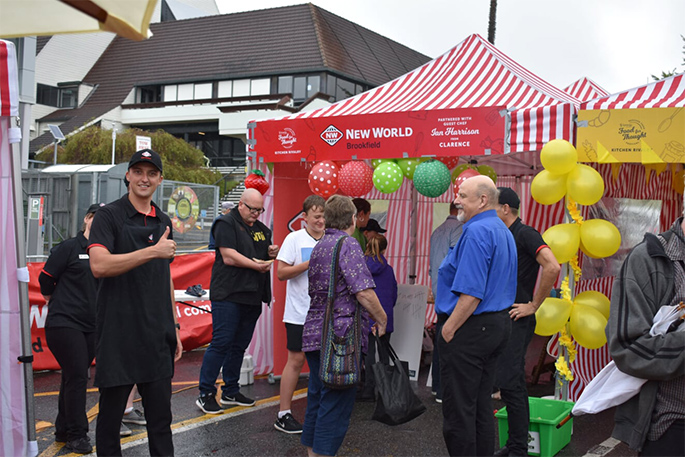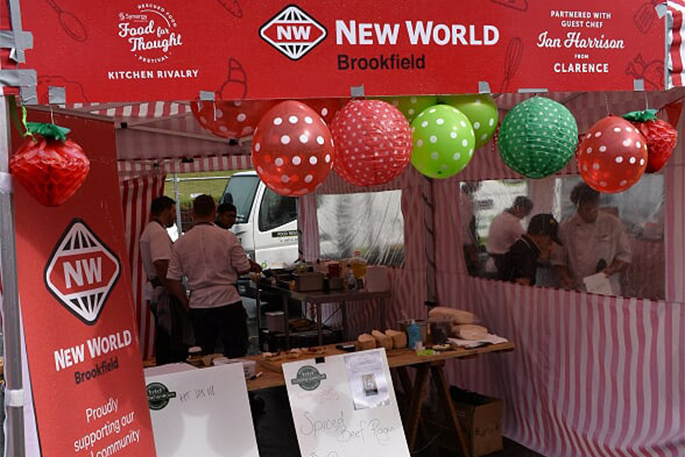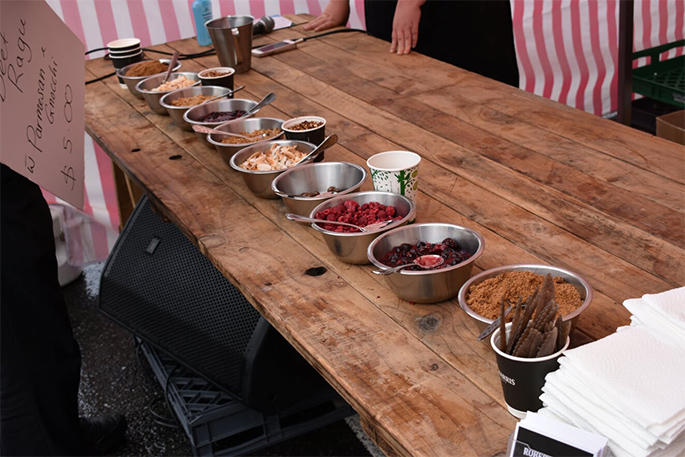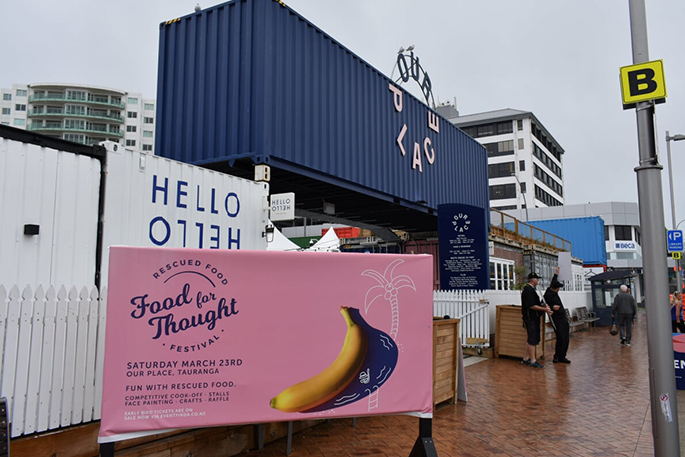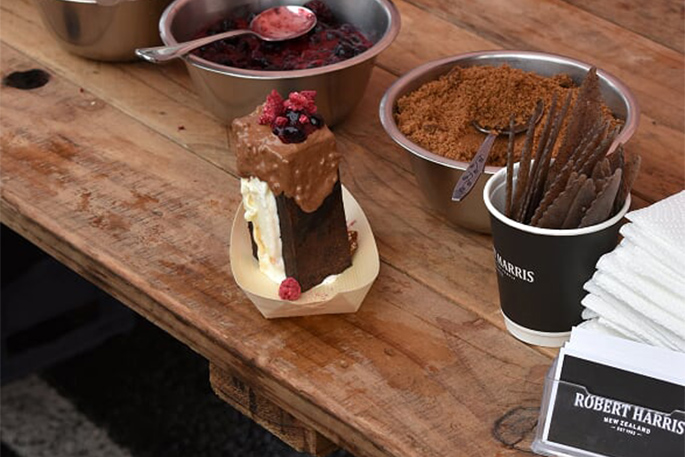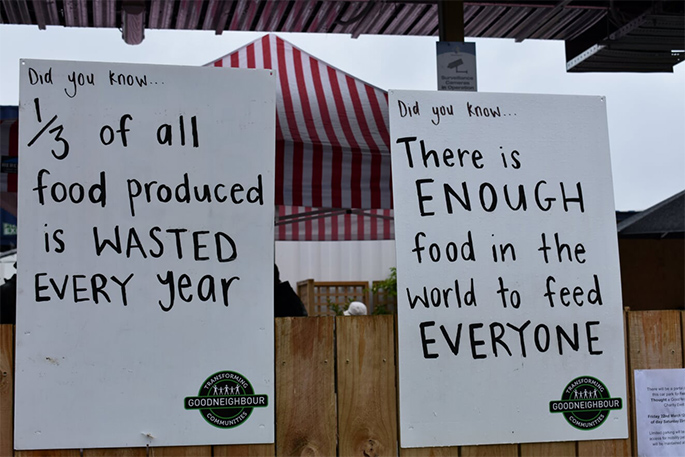 More on SunLive...