Rain caused havoc in Williams Cup Semi-finals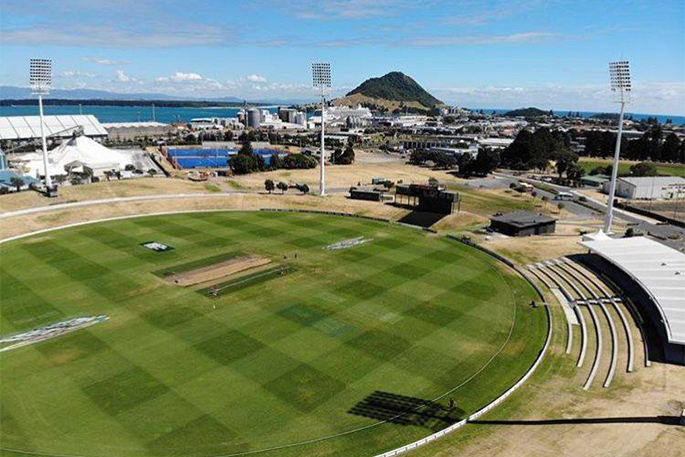 The Cadets and Central Indians have both advanced to the WiIliams Cup Finals without a ball being bowled.
The Western Bay of Plenty micro weather, played havoc with the Williams Cup semi-finals on Saturday March 23, with the major semi-final at Blake Park at Mount Maunganui abandoned without a ball being bowled.
A few short kilometres away at Pemberton Park in Greerton, the minor semi-final was completed albeit with just a short rain interrupted break.
Element IMF Cadets and Rotorua team Bayleys Central Indians could only sit and watch as the rain came down at Blake Park, frustrating any attempts for the top two qualifiers, to play the major semi-final. The umpires, who were acutely aware that the game at Pemberton Park was under way, finally pulled stumps when there was no chance of a match due to an extremely wet outfield.
The result of the abandoned major semi-final sent administrators scurrying for the Williams Cup conditions of play, which has resulted in Cadets and Central Indians advancing to the title decider at the Bay Oval next weekend.
Examination of the rules spelled out what happens in the event of a playoff game/s not achieving a result. "In the event of either or both semi-finals being abandoned or washed out, the teams advancing to the finals, will be determined by their relative placings within the round robin games". Cadets and Central Indians who finished one-two in the qualifying competition, then automatically advanced to the Williams Cup Final.
While the minor semi-final between Eves Realty Greerton and Carrus Mount Maunganui was completed, it was for nought, with the rules ending the winner's chance of advancing to a repechage game on Sunday.
Greerton batted first and were bowled out for 204, with eight balls remaining in their turn at bat. Neil Hendrie and Henry Collier got their side away to a flyer with an 83 run opening stand. Mount part time bowler Peter Drysdale was the best of his sides bowling attack, taking four wickets at a cost of 46 runs.
Ben Guild continued his sterling run of form, since returning to Mount Maunganui from a long injury break, as he got to the nineties for the second successive weekend, belting an unbeaten 91. There were muted celebrations from the Mount team as they got home with four wickets to spare.
Bay of Plenty cricket attention now turns to the last day of the season next Saturday, March 30, when Cadets and Central Indians go into head-to-head battle to decide where the Williams Cup will spend the winter cricket sojourn.
BOPCA Williams Cup Semi-Finals 23 March 2018
Major semi-final: Element IMF Cadets v Bayleys Central Indians - game abandoned without a ball being bowled
Minor semi-final: Eves Realty Greerton 204 (N Hendrie 43, H Collier 39, D Spencer 35, U Ranaraja 27; P Drysdale 4/46, N Smith 2/19, D Swan 2/34, T Goodin 2/36) lost to Carrus Mount Maunganui 205/6 B Guild 91no, B Musgrave 37, B Pomare 25; S Wineti 2/22, M Rowland 2/31, J Boyd 2/57)
More on SunLive...