Fruit fly restrictions lifted in two suburbs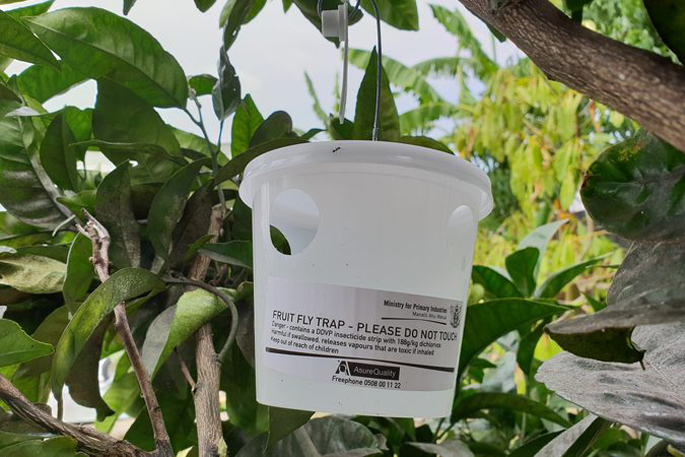 Controls on the movement of fruit and vegetables in two Auckland suburbs have been lifted, after no further fruit flies were found.
Between February and the start of March three facialis flies were found in Ōtara and one Queensland fruit fly was found in Devonport.
Ministry for Primary Industries spokesperson Catherine Duthie says the decision to lift restrictions in Ōtara and Devonport followed several weeks of intensive trapping and inspections of hundreds of kilograms of fruit.
No evidence of a breeding population of either fly species had been found in the two suburbs, Dr Catherine says.
"To date no further adult fruit flies, eggs, larvae or pupae have been found," she says.
"We are satisfied that with no further detections, the controlled area notices can be lifted today."
As a precautionary measure, MPI would be keeping a network of fruit fly traps in Ōtara and between Devonport and Northcote for an extended period, Catherine says.
"If fruit flies are present, these traps will detect them."
Restrictions in the North Shore suburb of Northcote, where six Queensland fruit flies have been found in recent weeks, remain in place.
More on SunLive...