Beach hoppers: start your engines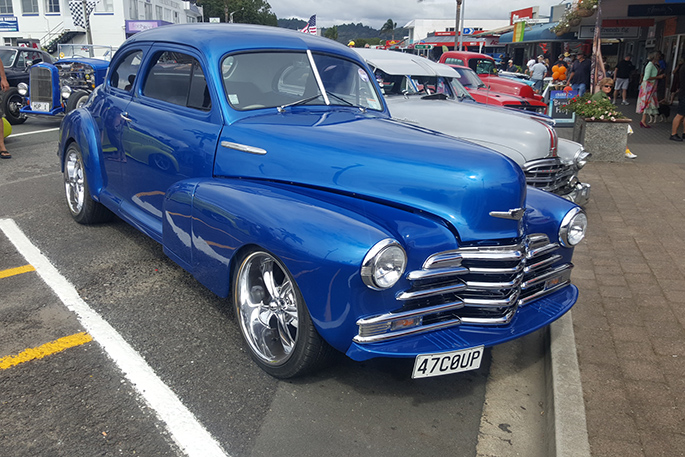 Classic vehicles will roam the streets of Whangamata next weekend when the town hosts the annual Repco Beach Hop event.
The Beach Hop brings thousands of participants and spectators together every year to celebrate the music, culture, fashion, hot rods, motorbikes, dancing, dragsters and scooters of the 50s and 60s golden era.
Each year the five day festival attracts more petrol heads to the coastal town, with around 100,000 people piling into Whangamata for the Beach Hop.
Thames-Coromandel Mayor Sandra Goudie says the Beach Hop is a great event for all to get involved in.
"A warm welcome and a heartfelt thankyou to everyone who comes to enjoy the festivities, gets dressed up, has a boogie and drives around our district in your classic cars. We love your cars.
"Our Council is proud to sponsor this iconic event and we hope both the visitors and locals have a great time. Enjoy your Beach Hop – a toe-tapping, hip swinging, eye popping extravaganza."
The Beach Hop begins on Wednesday, March 27 in Waihi for a warm up party, followed by a cruise to Whitianga on Thursday, March 28 for the Repco Whitanga Beach Party.
On Friday, March 29, the Hop hits Onemana for the Castrol Edge Thunder Cruise, then the hoppers travel to Whangamata for a weekend of vintage markets, live bands, auctrions, pin up shows, hot roads, classic cars and the grand parade.
For more information on the Repco Beach Hop, visit www.beachhop.co.nz/
More on SunLive...