Cystic Sister Kristie Purton passes away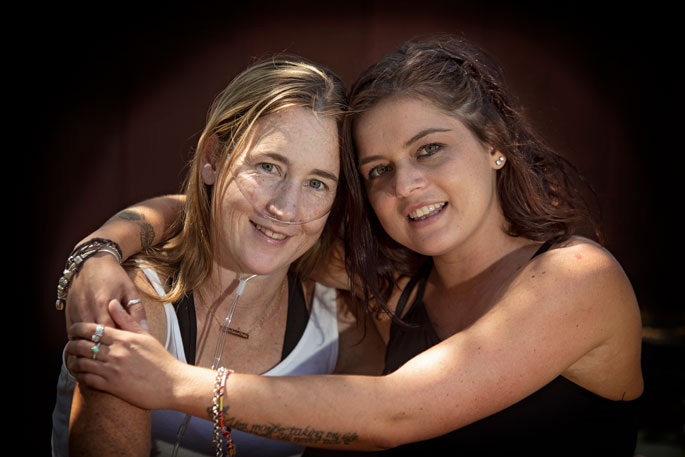 She will always be remembered as a spunky, freckled-faced woman with a lot of love to give.
Tauranga's Cystic Sister Kristie Purton passed away at Waipuna Hospice
The 35-year-old was a fighter until her very last moments on Thursday, March 21 at 2.10pm.
Known as Tauranga's Cystic Sisters, Kristie and her younger sister Nikki Reynolds-Wilson were born with cystic fibrosis, a cruel genetic disease slowly suffocating them and slowly shutting down their lungs.
Both sisters received a lung transplant. Nikki's transplant was successful, Kristie's wasn't.
Kristie's body began rejecting the lungs and she was told there are no more medical options left for her.
They made happy days out of their challenging days by bringing awareness to cystic fibrosis and spreading generosity through their 65 days of good deeds, where they did spontaneous, nice things for complete strangers.
Kristie always put her family first and will be dearly missed by her husband Craig and her three children Zack, 16, Curtis, 10, and Haylee, 8, as well as her extended family.
The funeral will be held at Legacy Funerals at 383 Pyes Pa Rd on Tuesday, March 26, at 2pm, followed by private cremation. The public are invited to the funeral to celebrate Kristie's life alongside the family and say their goodbyes.
Instead of flowers the family have asked if donations can be made to Cystic Fibrosis BOP at givealittle.co.nz/org/bopcfanz
In honour of Kristie's memory the family also invite anyone to consider becoming an organ donor.
More on SunLive...