Food sharing, waste-reducing app takes off in NZ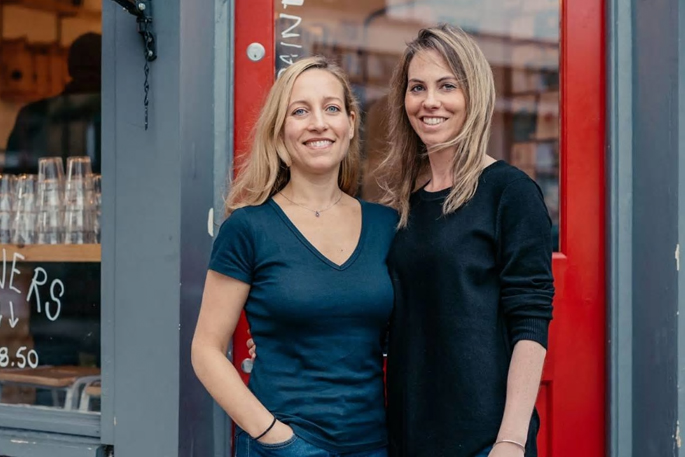 Have you got more potatoes than you know what do with? Or a tin of beetroot slices you can't see yourself using anytime soon?
Never fear, food sharing app Olio has arrived in New Zealand to help you find a loving home for any food you have going spare.
Co-founder and CEO of Olio, Tessa Clarke and her friend Saasha Celestial-One developed the app in a bid to solve the issue of food waste at a grassroots level.
"Over half of all food waste takes place in the home, so we are half the problem and we don't have to wait for governments or big businesses, we can actually help solve the problem of food waste ourselves," says Tessa.
"Globally a third of all the food produced gets thrown away, worth a trillion US dollars every year, environmentally, food-wastage is catastrophic," says Tessa.
A 2017 RaboDirect survey found New Zealanders throw away almost $2 billion worth of food a year, with younger people more likely to waste food than their parents.
Olio aims to solve this problem, while connecting neighbours and strengthening communities.
Once signed up, users take a photo of the food they have going spare, list it on the app along with preferred pick-up times and the area they are in, and wait for somebody to request it.
About 5,000 Kiwis were signed up to Olio on Thursday March 14, and on Wednesday March 20, more than 900,000 Kiwis are signed up.
Aucklanders account for 25 per cent of users, while 21 per cent live in Christchurch, 14 per cent in Wellington, with others spread across the country.
Within the 5km radius of Auckland's Ponsonby, items up for grabs on Thursday morning included an unopened box of Red Seal mi-chai tea, a tin of beetroot slices and a packet of Italian branded lady fingers for making tiramisu.
Tessa says half of all food added to the app was requested in less than an hour.
"People can list cooked food but that's less than 5 per cent of what goes up, so someone might batch cook lasagne or curry or do too much baking that they want to give away," says Tessa.
In the terms and conditions of the app, the onus is on the person collecting the food to ask about preparation, storage and allergens.
However, the majority of listings are packaged items such as crackers and biscuits, fruit and vegetables, tea and bread.
Users can also list miscellaneous household items on the app.
Annie from Wellington, was giving away an anti-imperfection foundation purchased in Canada, while Annabelle had a jar of Blackmore Macu-Vision tablets up for grabs in Lower Hutt.
Olio generates revenue through its scheme Food Waste Heroes, where trained volunteers pick up unused food from businesses and redistribute it to users on the app.
"Instead of the large chains paying for waste services to come and dispose of their food, they pay us and our volunteers take it away," says Tessa.
The Food Waste Heroes scheme is not yet up and running in New Zealand.
Olio has so far been a hit globally, with about 950,000 users signed up around the world and food successfully shared via the app in 41 countries.
The app's early success in New Zealand has "come as an amazing surprise", but Tessa says she and her all-women team followed a number of Kiwi bloggers on the topic of sustainable living.
"New Zealand has a very high level of awareness of the problems and opportunities around food wastage and sustainability, you're also very tech-savvy and have loyal communities."
The Olio app is available to download on the App Store and Google Play.
More on SunLive...