Toi Ohomai students leaving a legacy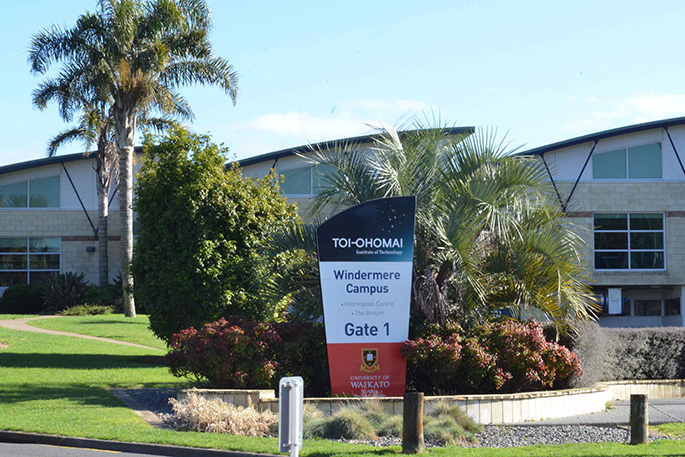 Toi Ohomai Institute of Technology students are focusing on leaving a legacy in their future careers.
This new focus was put to the test by 11 students who spent the summer months researching their own projects.
Last Wednesday, the students had the chance to present their research at the Research Summer Snapshot event at Tauranga's Windermere Campus.
The presentations consisted of summing up their projects in three slides with a time limit of five minutes.
Faculty of Business, Management and Legal Studies Research Coordinator Cath Fraser says the event was great success as there was many different research programmes, such as the Bachelor of Sport and Recreation, Creative Industries, Environmental Management, Economics, Aquaculture and Social Sciences.
"Students were effusive in their appreciation of the learning opportunity afforded by the funding, and the mentorship of the project supervisors.
"Skills gained included understanding data gathering and performance testing protocols, new software applications, using DEXA equipment for monitoring bone density, time management, database development and oral and written presentation skills.
"A call for 2019/20 applications will be made mid-year."
Toi Ohomai student involved in the research programme Henry Whyte, who research whether the use of bird excluders alter the effectiveness of Good Nature's A24-self-resetting traps, says a lot of preparation work went into his project.
"New Zealand is an awesome place and we have so many awesome species here, so we really have to look after it. At least 80 per cent of our species are endemic to New Zealand, which means that you won't find them anywhere else in the world. And if we lose one in New Zealand, then it's lost to the world."
"This research is good for everybody, even people who don't believe in conservation because they will get to benefit from it. It has given me field experience and it will give me experience with a company that is leading the way in this area.
"In terms of study, it helps me research but the true benefit is the relationships with companies – not just for me, but also for Toi Ohomai."
More on SunLive...