Otumoetai College students gather to remember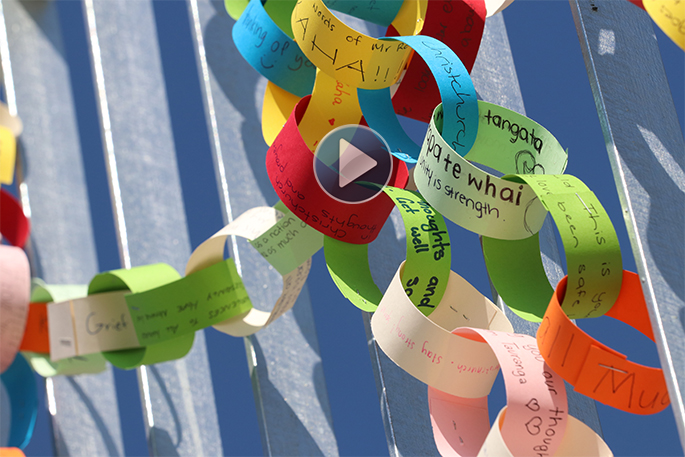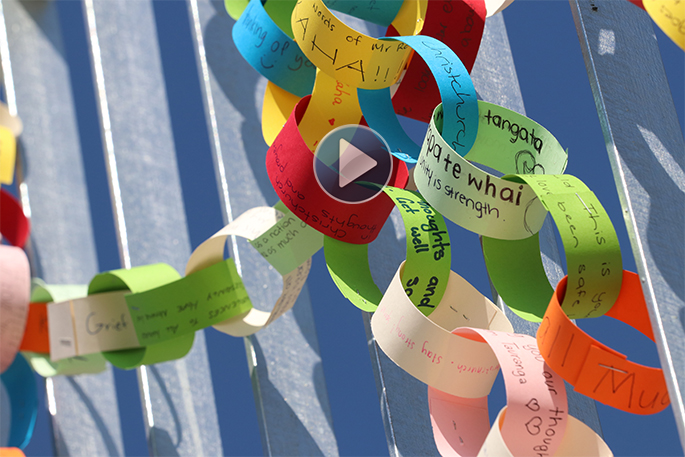 Click the image above to watch the video
Otumoetai College students came together this afternoon in bright attire as part of their Colours Day celebrations.
The students gathered to have a minutes silence and to form a daisy chain filled with messages in memory of those affected in the Christchurch shootings on Friday.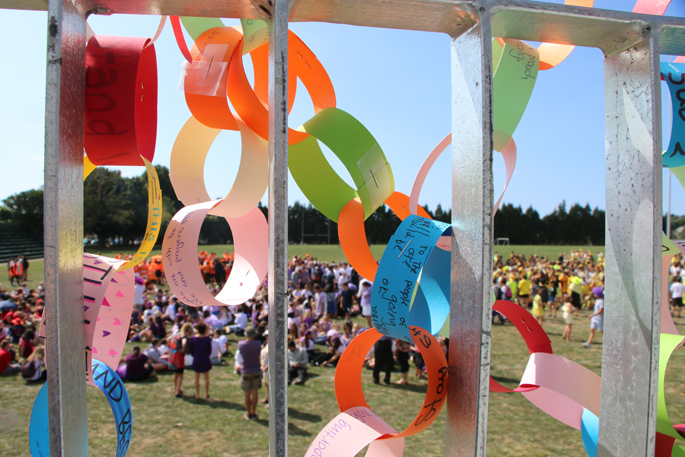 Otumoetai College student Kristian Reid says the Colours Day celebrations are very meaningful this year.
"As a school we came together on Colours Day. We all dressed up in our year colours.
"We unify together as a year group and as a school to really pay respect to Christchurch and to the situation that occurred.
"Furthermore, by doing these daisy chains, it shows that we are not defined by the situations that occurred."
Fellow student Grace Blissett says her friends in Christchurch had the same daisy chain idea, therefore she thought it would be a great idea to bring it to the Bay of Plenty.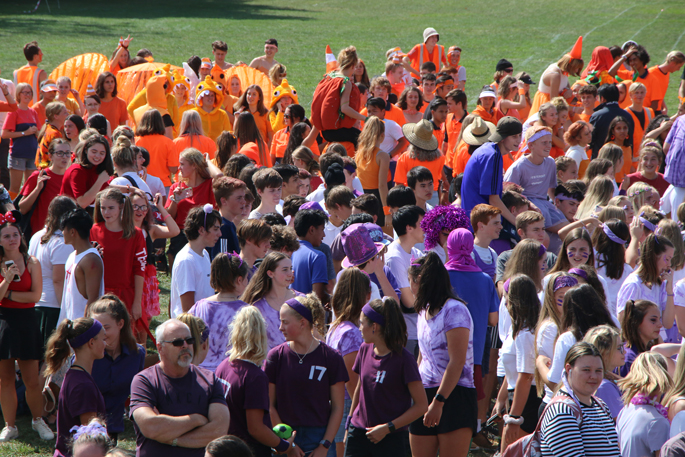 More on SunLive...