Plans going ahead for Cooks Beach monument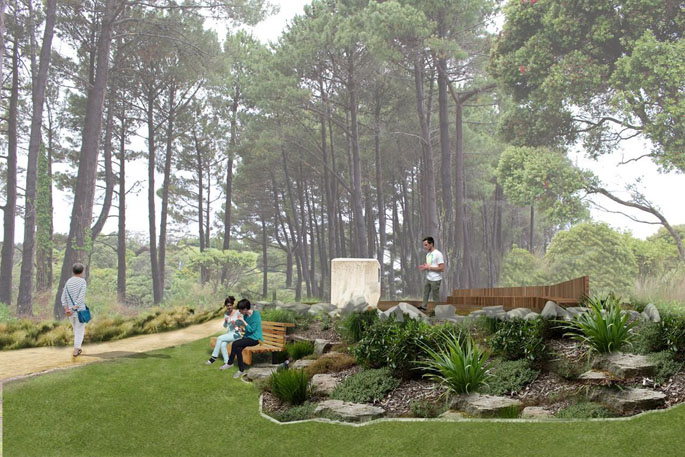 The memorial cairn at Cooks Beach is to be reinstated before the Tuia – Mercury Bay 250 Commemorations in November 2019 – along with work along the foreshore.
The memorial, which marked the 1769 visit of Captain Cook to New Zealand, toppled into the sea during a storm in July 2018, after waves eroded the land it was positioned on.
There was no damage to the monument, which is made of Coromandel granite, but the foreshore and reserve where the cairn was placed needs to be rebuilt.
"We're proposing to build a back-stop to protect our infrastructure and reinstate the foreshore and sand dunes," says Thames-Coromandel District Council costal engineer, Jan van der Vliet.
A concept design was presented at a community meeting on site at the end of December and the council is also consulting with iwi.
One of the most challenging parts will be the transition from the existing rock wall to the back-stop wall and dune/reserve as well as the reinstatement of the foreshore.
The council is also working with Waikato Regional Council on the design of the structures. As part of this package, we are investigating the potential of a trial groyne in the vicinity of where the cairn is to be placed, to support the re-establishment of the foreshore.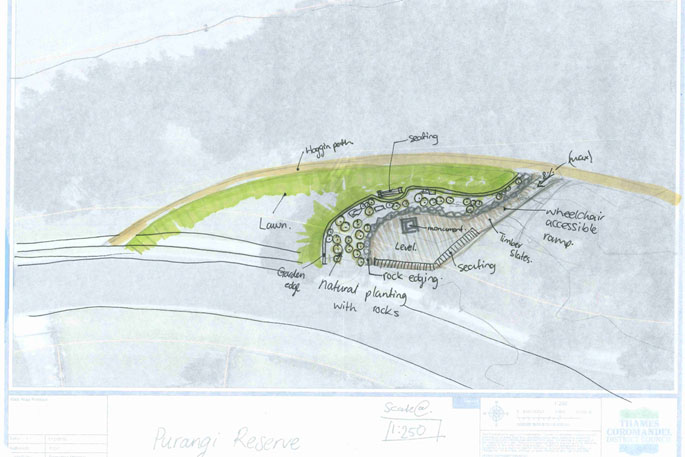 If it all goes to plan, a resource consent application could be submitted in April.
When complete, the track to the cairn will be entered from the playground end of Purangi Reserve, leading to a walkway through the pines.
More on SunLive...