Double tragedy; mother and partner lost to cancer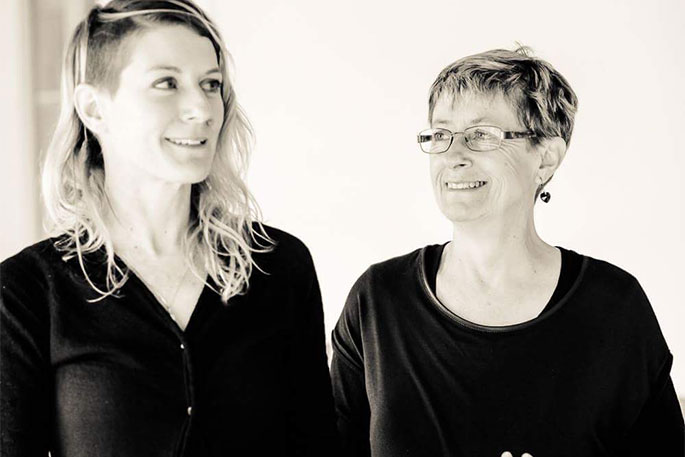 Kelly Shrimpton lost her partner and then her mother from non-Hodgkin lymphoma, now she's made the bold move of shaving her long hair to help fundraise for a cure.
"This cancer has taken the lives of two people I love dearly. Shaving my head is part of the healing process. My biggest wish is to raise money for blood cancer research, so others don't have to die," says Kelly.
Kelly joins thousands of other freshly-shaven heads as Kiwis go bald for the annual Shave for a Cure event 18-24 March.
"It's a great way to show support for blood cancer patients, many of whom lose their hair from chemotherapy. Last year almost 2000 Kiwi's got involved in Shave for a Cure. The emphasis is on having fun, and I urge people to give it a go," says the CEO for Leukaemia & Blood Cancer New Zealand, Peter Fergusson.
Data from the Ministry of Health estimates that one person is diagnosed with a blood cancer every four hours in New Zealand. This statistic is close to home for Kelly as she remembers the day she received news of the second lymphoma diagnosis.
"It was like history repeating when the doctor told us Mum had blood cancer and then later on that it was lymphoma. I had to become very strong and remind myself it might not go the same way as it did with Nick," says Kelly.
The symptoms of blood cancer can be non-specific so the disease can initially be mistaken for a myriad of other illnesses.
A survey just released with responses from 437 New Zealand blood cancer patients revealed that 87 per cent did not know their symptoms were related to blood cancer.
As she works through her grief, Kelly draws strength from observing the immense beauty that nature has to offer.
It was the simple things like the sun shining through the trees or the light sparkling on the water she explains.
Kelly's eye for detail has channelled her grief into painting, and her abstract art represents a mix of optimism and hope.
Kelly admits she's had her fair share of tragedy.
She is quick to point out the secret to her resilience is looking for the silver lining and creating opportunities for good to come out of her experiences.
"Shave for a Cure allows me to give hope and support to others, it means that something positive has come out of all this.
"Please donate to my fundraising page if you feel the same way," says Kelly.
The three main blood cancers are leukaemia, lymphoma and myeloma. Data from the Ministry of Health estimates that 21,000 people in New Zealand are currently living with blood cancer.
Shave for a Cure is the signature fundraising event for Leukaemia and Blood Cancer New Zealand.
Money raised goes towards emotional and practical support for blood cancer patients – as well as education, patient advocacy and investment in research to find a cure.
Donate to Kelly's fundraising page here.
Find out more about Shave for a Cure here.

More on SunLive...