Gender reassignment bill 'the way forward'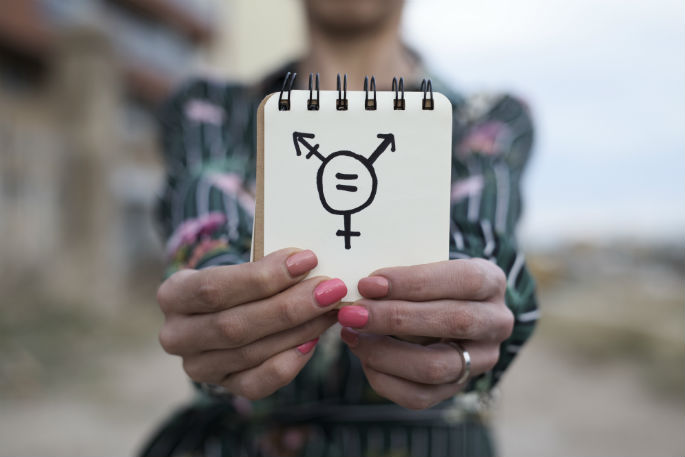 The current legal gender change application process is "nothing but outdated curly-haired wig sh*t".
That's the verdict of one Tauranga transgender woman who believes that statutory declaration is the way forward.
The government put forward a law change in August 2018 aimed at making it easier for transgender people to change sex on their birth certificate.
Since then, this bill has been put on hold while significant changes are made by a selected committee with the guidance of the Crown Law Office.
The proposed amendments would mean transgender people could change their identity on their birth certificates by signing a statutory declaration.
It is much simpler and less costly than the existing process, which requires a transgender person to pay $258, apply to the Family Court and present medical evidence.
The Weekend Sun contacted a local transgender woman, who spoke to us a year ago about the stigmas of being transgender in Tauranga. She is currently in the process of changing her identity on her birth certificate and driving license.
Three weeks ago she filed her legal gender change application for her birth certificate. The following week it was rejected.
"I was sitting at the table when I opened up the form," she says. "I was just gutted that it had been rejected – it was fairly rejected, but I was gutted.
"There wasn't enough supporting evidence, but the documents themselves don't actually outline that you need to provide medical evidence and a copy of your birth certificate."
The 30-year-old, who started transitioning from male to female around a year ago, says the current process has been very challenging and confusing. As a result, she's since turned to Gender Minorities NZ for extra help.
"The current documents are all written in a language that most people wouldn't understand," she says, "but most people can't afford a lawyer to help them out."
She says a lot of transgender people don't bother making their transition legal because they feel like it's too much hassle, but she feels it's important for her to do so.
"I'm not doing it to prove anything or make me feel a certain way. I believe medical or legal procedures won't change what's in my heart - it's how you feel about yourself. But your identity is your identity.
"On paper, that's what's representing you, the same as what you wear represents you. That's why I want to do it."
After MPs recommended that gender changes to birth certificates should be made easier for applicants, the Crown Law Office provided advice to the government. They suggested clarifications on where a person's sex or gender might need to be determined independently of the sex shown on their birth certificate.
These certain circumstances include enrolment in single-sex schools, accessing services at women's refuges and the criminal justice system.
She says to have these issues treated differently implies that the government believes all transgender people are out to cause harm.
"I think this is disgusting, that my rights would be different in these circumstances," she says. "It's basically implying that I'm going to cause harm to others.
"If I need help from a women's refuge, they would basically just see me as a male wearing a dress, so where would I go?
"With prisons there's systems in place to keep people safe. Pedophiles, rapists and money launderers go in segregation, but a transgender woman isn't going to be safe in a male prison.
"There's always a certain percentage of people that wreck it for everybody in any situation, but that doesn't mean others should suffer."
She says she agrees that there should be guidelines in place, such as having to be on hormones for a year or have some form of gender affirming procedure, but the process needs to be made easier.
"It's nothing but outdated curly-haired wig sh*t," she says. "That's how I feel about the court system. It's not up to date and it's not in plain English. It needs to be changed."
More on SunLive...