Tauranga is not immune to measles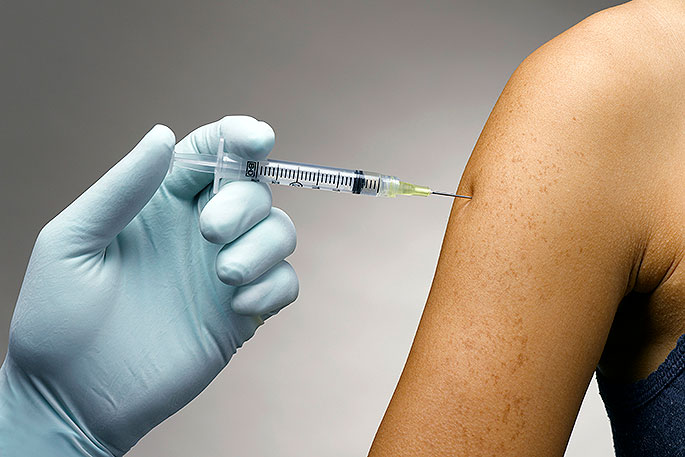 A Tauranga public health official has issued a timely reminder to the Bay of Plenty population to check their medical records and catch up on immunisations.
Medical officer of health for Toi Te Ora, Dr Neil de Wet, issued the recommendation in response to an outbreak of measles in Christchurch.
Some 22 cases of the highly infectious and potentially dangerous disease were confirmed earlier this week, with that number edging towards 30 a few days later. At the time of writing, a further 20 cases are being investigated.
Christchurch officials are said to be working on new strategies to contain the disease, and new vaccine supplies are being prioritised for people aged 12 months to 28 years who have never been immunised.
The Bay of Plenty, however, is not protected by distance. "There is always a risk of measles in our community." says Dr De Wet, "especially where vaccination rates aren't quite as high as they should be.
"There were two cases earlier this year but, fortunately, with follow-up and isolation, we prevented the spread."
Measles manifests 7-18 days after exposure. The tell-tale symptoms are a fever, cough, runny nose, sore and watery pink eyes and often small white spots on the inner cheek of the mouth. A blotchy rash starts on the face before moving over the head and down the body, and can last up to a week.
If you detect any of these symptoms, visit your doctor as soon as possible.
"It is a very unpleasant disease," says Dr De Wet. "Children get very unwell and miserable."
For some there can be serious complications. More than one-in-ten will need hospital treatment - possibly with pneumonia and, in even rarer cases, encephalitis or inflammation of the brain.
There's also some evidence to suggest that weakening of the immune system can last for a number of years after measles. If you have had measles, you are more at risk of other infectious diseases for two or three years.
The MMR vaccine is highly effective and the best protection. "Our vaccination rates aren't as high as they could be," adds Dr De Wet. "We're currently in the vicinity of an 85 per cent uptake, and ideally we want to be up to around 95 percent."
From a public health perspective, Dr De Wet is interested in something called herd immunity – meaning that if vaccination rates are high enough, and if there are enough people in the community who are immune and a case of measles is introduced, there isn't a larger outbreak and it becomes easier to manage.
"We have seen the data, and the vast majority of parents – some 90 per cent of the population – support immunisation," says Dr De Wet.
He says if parents need more information, GPs and practice nurses are well-equipped to provide advice and the free vaccination itself.
"Take the opportunity," says Dr De Wet. "Do it."
More on SunLive...