What's on - St Pat's Day, sprints and vigil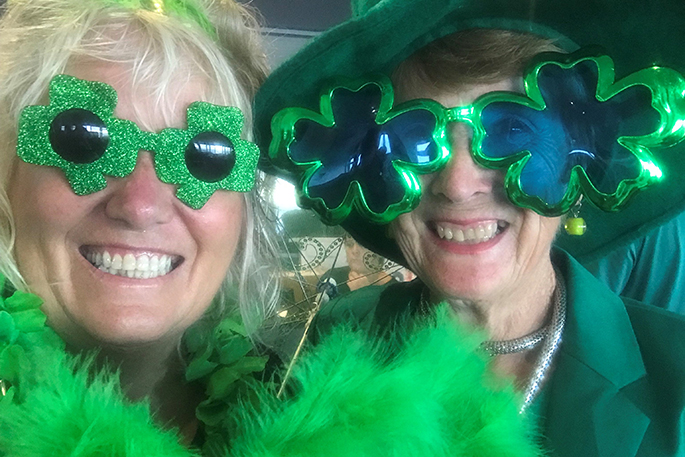 Kia ora and morena Sunners, and welcome to your Sunday. It's a day for reflection either alone or with others, reaching out to those around us and catching up with loved ones, family and friends.
As it's also Saint Patrick's Day, we encourage you to dress up in your greens and go be with others, share the love of community with plenty of traditional Irish music, Irish punk, funk and rock happening in eateries and bars around the Bay.
The Tauranga Memorial Pool is putting on a special St Patrick's Day event with the pools open to the public from 10am to 4pm, with games, prizes and giveaways. The organisers say "Bring de family down to Memahrial Pool on Soehnday 17 Mahrch fahr st patrecks day foehn! we'll 'ave foehn games and prizes". We suggest try reading that in an Irish accent or click here for more information.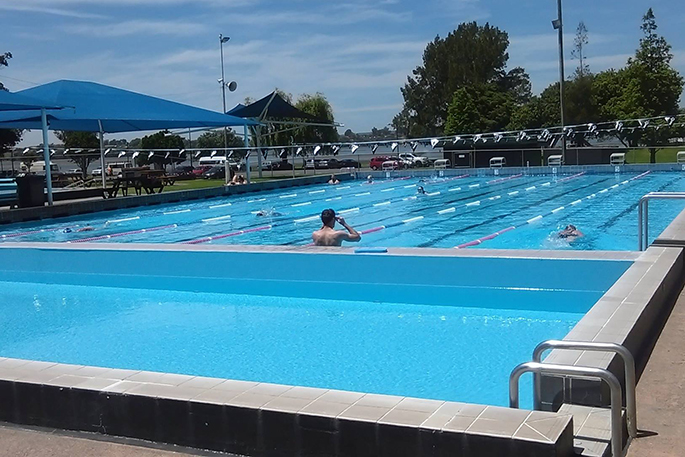 Today in Pilot Bay, Triathlon Tauranga are hosting the Marra Sprint Triathlon, now in its 32nd year and set against the beautiful backdrop of Mauao. There are road closures in place, and the event runs until 1pm. New for 2019 is a short course adult's race. More information here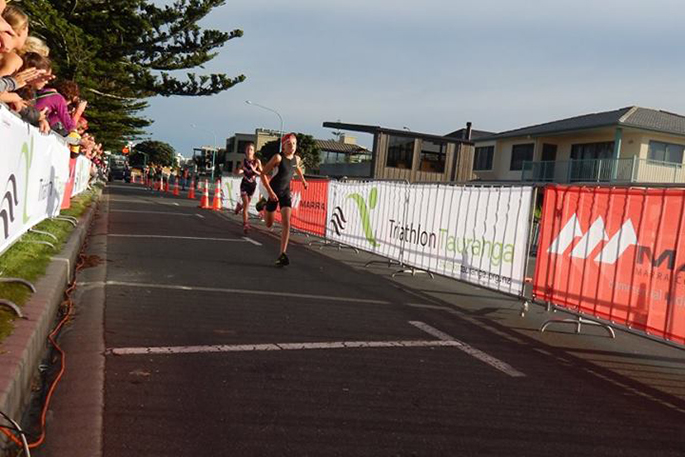 If knitting is your thing, head over to The Incubator Creative Hub at Tauranga Historic Village and join the Ninja Knits Sunday hook up which runs from 9am to 12noon. This is a 'social collective of mad yarn bombers, sultry stitchers, happy hookers and arty nutters, who loved to share yarns, both woolly and tall, laugh heaps, swap patterns, show off their latest projects and have found there is nothing a good needling won't fix'. Check out more here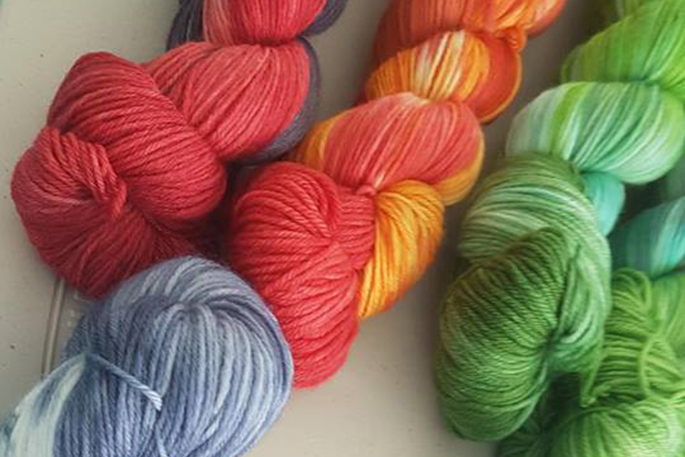 Also at the Incubator is 'Not your Grandad's Slide Show' exhibition, with photographs by locals showcasing the Bay of Plenty from yesteryear. More info here
Wanting to relax and soak? The Mount Hot Pools have their popular 'Soak 'N Sounds Sunday' event on this evening from 7pm – 8.30pm with live local musicians playing pool side. More information here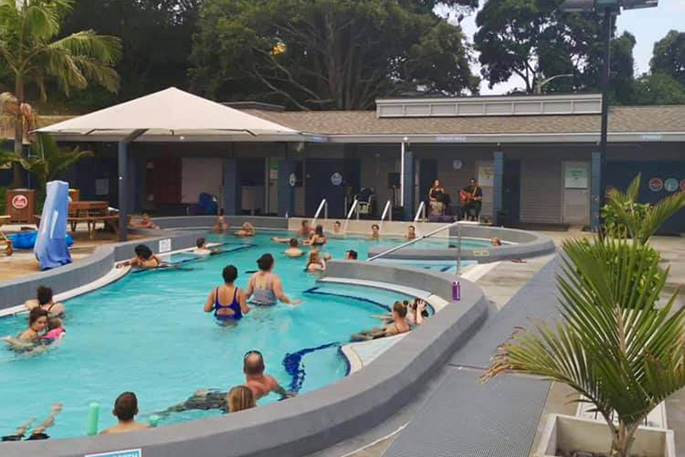 This evening, there will be a candlelight vigil at 6.30pm at the Jubilee Park in Te Puke, for the community to join together and show support and share in the grief of the nation after the tragic shooting in Christchurch on Friday. For more information on this vigil please click here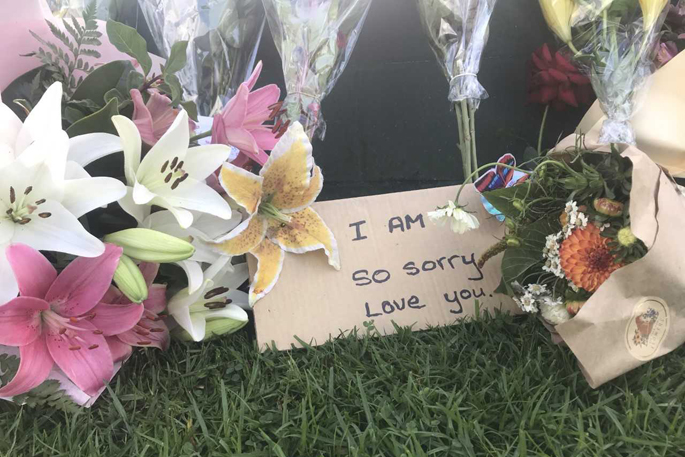 What else is on today?
Accordion, Keyboard
Oldtime Music-makers at Welcome Bay hall 1-4pm. All welcome. $3 entry & ladies a plate please. Ph Joy 544 3849
---
Art On The Strand
Original art for sale. Weather permitting. The Strand, Tauranga 9-4pm. Tauranga Society of Artists
---
Bible Seminar
1:45pm Greerton Senior Citizens Hall, Maitland St, Greerton. Title: Israel's deliverance from Egypt, Bible lessons for us. Interactive, Q&A. All welcome. Vic 543 0504
---
Bowls Tauranga South
Come & try lawn bowls at 15 Tutchen St, 12:45pm with a bbq & refreshments. Ph Mike 022 340 4152 or just turn up on the day.
---
Corkers Toastmasters
Corkers Toastmasters meets 3rd Sunday of month at 2pm at Zone Cafe (upstairs) Owens Pl Mount Maunganui. Ph Chrissy 027 296 7939
---
Croquet
Tauranga Domain, Cameron Rd, 12:45 for 1pm start, Sun, Tues, Fri. Beginners welcome. Peter 571 0633
---
Free First homebuyer Seminar
Seminar explaining the home buying process, where to start, & who to talk to. Wed 20th Mar 5:30-6:30pm, Smart Business Ctr, Bay Central, 65 Chapel St
---
Free Kundalini Yoga Class
Taught by Soreya from The LightRoom, held at LuluLemon 121 Maunganui Rd, 8:30-9:30am. Limited places. Please call or txt Soreya 021 340 123 Sat Nam
---
Friendship Force Travel Club
Enjoy travel & meeting visitors? For world-wide exchange travel ph Jonathan 572 2091, Barbara 574 5711, www.friendshipforce.org.nz
---
Mah Jong Te Puke
Every Thursday & Sunday at Lyceum Clubrooms Palmer Pl Te Puke. 12:45-4pm. Learners welcome. Gig 537 5355 or 0274 306 383
---
Maketu Market
Maketu Market is held 3rd & 5th Sundays of the month, 7am-12pm at Maketu Village Green. Ph Carolyn 027 251 0388 or Pat 021 447 420
---
Messy Church Holy Trinity
Cnr 3rd Ave & Devonport Rd. 4-6pm. Theme: St Patrick, God's Man. Activities, Short Christian Story, Simple Meal, GF, Vegetarian Options. All Ages Free. Ph 578 7718
---
Spiritual Centre Psychic Cafe
Greerton Community Hall. Doors open 6:45pm, starts 7pm. Door fee $10, then everything free. Over 30 Psychics, Healers, Spiritualists; & home-made refreshments! Ph 578 7205 www.psychiccafe.nz
---
Tauranga Theatre Organ Society
Meet at Baycourt Theatre, Durham St at 1pm. Hear & play the Mighty Wurlitzer Organ. All Welcome. Ph 552 0243
---
TePuke Country Music Club
At Te Puke Citz & RSA Club 1-4pm. Please dress up for St Patricks Day. Prizes for Best Man & Best Lady. Ph 573 8255
---
Tibetan Buddhist Teachings
Teachings by Geshe Jamyang Sherab held at Papamoa Community Centre, alternate Sundays 10am-12pm. Teachings free, donations appreciated. For dates contact Jaki on 021 216 1102
---
Try Traditional English Dancing
In the border morris style with sticks with Ann & Marty on tour from the UK. Lively colourful exciting & friendly. Omokoroa Settlers Hall 3pm-5pm
More on SunLive...