Tauranga street lights to be upgraded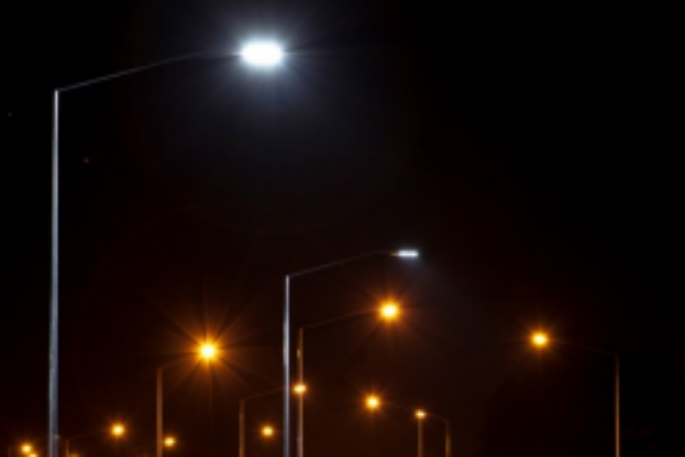 Tauranga City Council has started converting street lights across the city to LED lighting.
Over the next 12 months, approximately 7,000 street lights in residential areas will be replaced. Work has commenced in Matua and will be rolled-out over the rest of the city.
"Light-emitting diodes (LED) are energy-efficient, they produce less carbon emissions than standard street lights, require less maintenance and offer overall better light quality. We have chosen 3000 Kelvin lamps for the street lights as these give off a warmer white light," says Tauranga City Council's acting general manager of infrastructure, Martin Parkes.
Main changes that residents may notice, are:
Colour temperature of the light: Unless you have existing LED lights in your street, the colour of the light will change from yellow/orange to warm white.
Where the light falls: As LED lights are more directional, light patterns may change. Compared to standard lights you may notice minor changes to light levels. A full lighting survey will be held at the end of the project to identify over or under lit areas. Adjustments will be made to optimise light levels.
Appearance of the street light: Decorative street light fittings in some subdivisions and neighbourhood areas will be replaced with LED light fittings. The look of some street lights may change.
Glen Crowther of the Sustainable Business Network is pleased that council is taking advantage of the government's programme to replace old street lamps with LED lights.
"We see this work as part of the shift to a low carbon economy, which will eliminate the need for coal-fired electricity at peak times," he says.
"Most importantly, while some of us may miss the red-orange light from the old lamps, the council is replacing them with warm LEDs that improve safety and reduce light pollution, without the negative effects of blue LEDs. We commend the council on researching the options and choosing the best type of lighting for our local communities."
The project is co-funded by council and NZTA. NZTA are paying for 85 percent of the cost of the project. The project has an 11-year return on investment, taking energy and maintenance into account.
To find out when work is expected in your area, click here:
More on SunLive...