What's On: Steampunk and horse races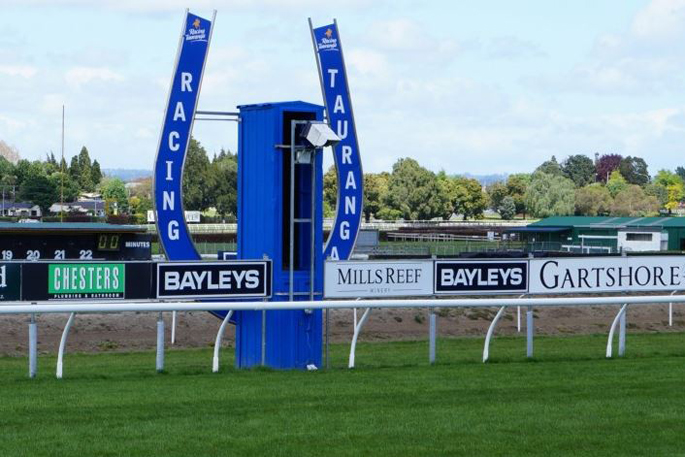 Good Morning SunLive readers and welcome back to the start of the weekend.
I hope everyone is looking after each other out there and is staying safe.
Looking at the weather for the Bay of Plenty today, we have some morning cloud with some possible drizzle, then fine spells.
There will also be some northeast breezes about.
Your high today will be 25 degrees with an overnight low of 18 degrees.
If you are looking for something that will get you out and about today, why not head along to the Greerton Village Vintage, Retro and Steampunk Fayre.
This is their third annual event which shows off all things vintage and retro, with a bit of steampunk thrown in.
There will be vintage, classic, retro and fun vehicles on display in Chadwick Road between Greerton Road and Cameron Road.
Road closures will be in place for this event.
For more information, click here:
The St.Patrick's Day races are also being held today at the Tauranga Racecourse.
Racing starts at 10.30am and there will be prizes for the best dressed.
For more information, click here:
To find out what else is happening around the Bay today, check out the What's On listings below:
Saturday 16 March
'Her Colours' Art Exhibition
Beautiful artworks by Tamzin Blair that celebrates femininity & the artist's identity. Unique multi-layers works. The Art Lounge NZ Gallery at Willow Street. 11am-4pm Tue-Sat
---
Bay Network Singles Club
50plus. Make new friends. Barbeques, outings, dining out & pot-lucks. Ph Jonathan 572 2091 or Maureen 021 112 3307
---
Ben Catley, Grant Haua
Energetic spellbound performance, festival favourite from Western Australia & local icon Grant Haua. 6:30pm at The Jam Factory. Bookings recommended! https://www.eventspronto.co.nz/bencatley
---
Come Dancing With Us
Tauranga Scottish Society sequence dancing. Sat 23rd 7-10pm, Greerton Hall. $7 entry. Covers raffles & supper. All welcome. Ph 572 5938
---
Free First homebuyer Seminar
Seminar explaining the home buying process, where to start, & who to talk to. Wed 20th Mar 5:30-6:30pm, Smart Business Ctr, Bay Central, 65 Chapel St
---
Greerton Hall Market
Last Saturday of month. 8am-12pm. Stalls inside/outside. Discounts for charity groups. Refreshments available. Phone/txt for site. Tricia 07 543 1487 or 027 908 2952, www facebook.com/greertonhallmarket
---
Jam Session/Open Mic
3rd Saturday of every month at Mount RSA. All genres welcome. Backing band available. Keith Dickson 021 170 239
---
Jigsaw Puzzle Library
10am-12 noon. Choose from of 300 puzzles. Hire $1 per 1000+ puzzle, 50c under 1000. Cnr Highmore Tce & Brookfield Tce. Ph 576 0698
---
Korean Families Big Market
10am-3pm. 32 Christopher st. Household items, clothing, toys, sports items, Korean stuff. See you there!
---
LOL Laughter Wellness
Laugh your way to wellness. To learn how, come & join us at Arataki Community Centre, Zambuk Way, Mt Maunganui. 11-11:45am. Ph Trish 022 036 6768
---
Multicultural Mandarin Classes
Monday conversational all levels Mandarin classes 6pm-7pm. Saturday academic classes 10am-12pm. Registration required to enquiries@trmc.co.nz
---
Otumoetai Tennis Club
Adult Tennis. Start time 1:30pm Bellevue Park Windsor Road (adjacent to swimming pool complex). New players & visitors welcome. Ph Fred 544 5088
---
Pottery Gallery
Bethlehem Pottery Gallery is open 10am-2pm Tues,Thurs & Sat. Come along & purchase locally made pottery.
---
Sabbath Worship Services (Hairini)
Experience God's Love worshipping at 10:30am Saturdays at Baden Powell Centre Harrisfield Dr, Hairini. Ph David at Church of God's Love 7th day 020 4128 3124. www.churchofgodslove.com
---
Sign Bomb
Let's talk about/with NZSL (sign language)! Pop in anytime between 10am-4pm @the Historic Village. More info hunyako3@gmail.com or FB: Visual Voices
---
Sunshine Sequence Dance Group
Come & enjoy tea dance, Sat Mar 30, Baptist Church Hall, 13th Avenue. 5-9pm. $5pp. BYO food, plates, cutlery, non alcoholic drinks. Jan 544 4379
---
Taoist Tai Chi
Beginners Tai Chi Classes Mon-Sat, 15 Koromiko St, Tauranga. Bring a friend. For times visit www.taoist.org or ph 578 9116
---
Tauranga Floral Art Group
Monthly meeting today at Baptist Church Hall. New members welcome. Ph Ruth 543 2157
---
Tauranga Synchronised Swimming Club
Have a go at synchro! Beginners train Saturday mornings at Baywave. Supportive & friendly environment. First lesson free. Ph Jo 027 543 1697, www.taurangasynchro.co.nz.
---
Te Puke Community Market
Almost last market, 9am-1pm. Community Garden fundraiser, Come & view all the stalls & support the garden too. Art Sale also. Ph 027 356 9545
---
Te Puke Scottish Society
Monthly dance, Memorial Hall, Jellicoe St 7:30-11pm. Green theme. Airconditioned hall, lovely supper, great music. Meet other liked minded people. Ph Valerie 573 7093
---
Te Puke Toy Library
New opening hours Wed-Sat 10am-1pm Thurs 3:30-5:30pm during Terms 1 and 4. 7 Stock Road Playgroup Friday 10am-12pm. Come on down & join to hire toys & have some fun.
---
The Sociables
Females & males in the 30s/40s/50s age group that meet up to participate in local activities & events, bushwalks & dining out. Ph 022 012 0376
---
TIRCCC Monthly Race Meeting
Mount Sports Centre. Come along & see the different types of electric cars. Saloon cars & off-road over jumps. Pick up a new hobby? 10am-6pm
---
Whakamarama Harvest Festival
Whakamarama Hall 2-5pm. A Community Growing Together. A good old fashioned country bumpkin's showcase of produce & preserves. Prizes, kids activities, food. See https://www.facebook.com/WhakamaramaCommunityHall/
More on SunLive...