Enquiries continue following Christchurch shooting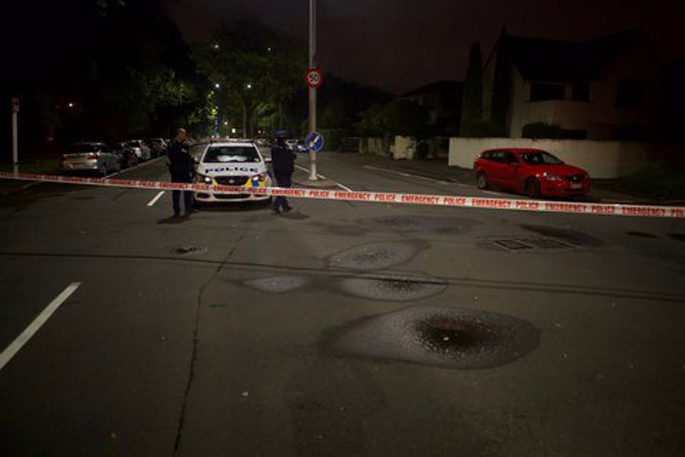 New Zealand Police are continuing to make enquiries after yesterday's tragic events in Christchurch.
As Prime Minister Jacinda Ardern stated yesterday, this has been designated a terrorist attack.
Forty nine people have lost their lives and 42 are being treated for injuries.
Two of those injured are critical and includes a four-year-old child who is being transported to Starship Hospital this morning.
Commissioner Mike Bush says 41 people were killed at the Deans Avenue mosque, and seven at the Linwood Avenue mosque.
"One has since died in hospital.
"Our thoughts go out to those who have been affected by this unprecedented event.
"A 28-year-old man will appear in Christchurch District Court today charged with murder.
"Two other remain in custody."
Mike says their investigations are in the early stages and they will be looking closely to build a picture of any of the individuals involved and all of their activities prior to this horrific event.
"There is no guarantee the risk is limited to Canterbury and we need all New Zealanders to be extra vigilant.
"Our message to you is simple: if you see something suspicious, say something – call 111 immediately.
"Police is aware there are distressing materials related to this event circulating widely online.
"We would urge anyone who has been affected by seeing these materials to seek appropriate support."
Mike says he would also like to remind the public that it is an offence to distribute an objectionable publication and that is punishable by imprisonment.
"Once again I want to reassure the public that a large police presence remains in the city for the time being.
"There will be a heightened police presence at community events today for safety and reassurance.
"Dozens of officers continue to be deployed into the region today, and police's Eagle helicopter has flown to Christchurch to assist those on the ground.
"Police and the wider government will be working with leaders and members of the Islamic Community to provide assistance, reassurance and support."
Deputy Commissioner of Maori and Ethnic Services Wally Haumaha has travelled to Christchurch alongside 15 ethnic liaison officers to support the community.
These specialists will work alongside local staff to support the families and help repatriate them with their loved ones in a way that is consistent with Muslim beliefs, while taking into account these circumstances and obligations to the coroner.
"I also plan to fly to Christchurch this morning," says Mike.
"Again, I want to offer my sincere condolences to those affected, on behalf of New Zealand Police."
More on SunLive...