'City shaken up' following shooting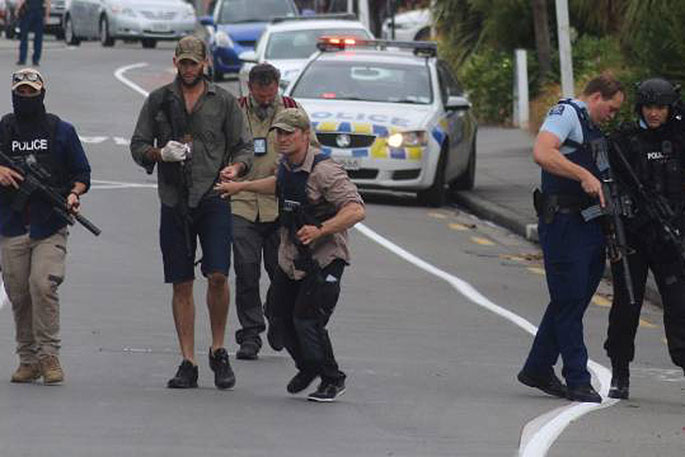 People involved in the shooting in Christchurch say the city has been left shaken.
A woman contacted SunLive and says she had just left the area before the shooting started.
"We got back to our motel within ten minutes the streets became alive with police presence.
"Officers speeding past sirens going and soon after, ambulances.
"I'm unsure of further details, but the city here has been shaken up.
"Schools and workplaces are in lockdown. Apparently road work trucks have all been dispersed to block roads."
Leader of the Opposition Simon Bridges has condemned the Christchurch attacks and expresses condolences to the people of Canterbury.
"Details are still emerging but the attacks are shocking.
"We stand with and support the New Zealand Islamic community. No one in this country should live in fear, no matter their race or religion, their politics or their beliefs.
"My thoughts, and the thoughts of the National Party are with the victims of today's attacks, along with their families and friends. My heart goes out to all of you."
More on SunLive...