Tauranga residents caught up in CHCH shooting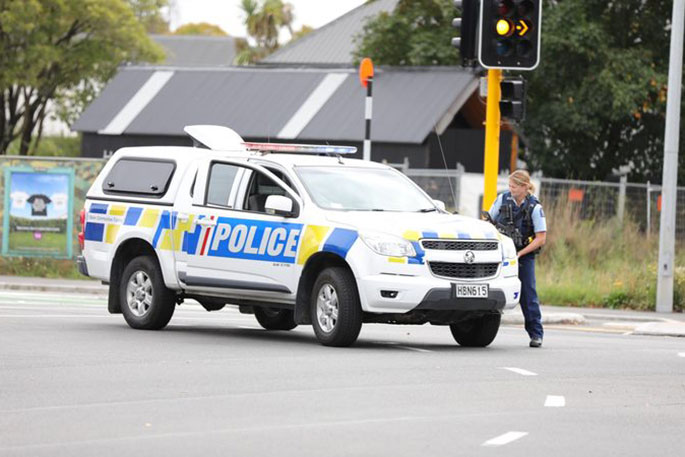 UPDATED: One person has been taken into custody following a mass shooting in Christchurch.
Police Commissioner Mike Bush says police believe there may be other offenders.
"This is an evolving incident and we are working to confirm the facts, however we can confirm there have been a number of fatalities.
"Police is currently at a number of scenes.
"We understand that there will be many anxious people but I can assure New Zealanders that Police is doing all it can to resolve this incident.
"We urge New Zealanders to stay vigilant and report any suspicious behaviour immediately to 111.
"We are mobilising resources nationally and support is being brought into the District.
"We are still working to resolve this incident and we continue to urge Christchurch resident to stay inside.
"We ask all mosques nationally to shut their doors, and advise that people refrain from visiting these premises until further notice.
There will be a media stand-up at 5pm today at the Royal Society Te Aparangi on Turnbull Street, Thorndon, Wellington.
SunLive has received video of the shooting but will not be publishing it due to the graphic nature of it.
EARLIER:
Tauranga people have been caught in the shootings that are happening in Christchurch.
Papamoa resident, Josh Leslie, who is in Christchurch studying has been put into lockdown, following a gunman firing shots in a Masque.
He says he is fine, but his work has gone into lockdown.
A witness inside the Christchurch mosque says a man came in with an automatic rifle and shot people.
Witnesses say they heard "a bunch of shots" on Deans Ave. The road was cordoned off about 2.20pm.
Eyewitnesses reported several have been killed, though officials have not confirmed this
According to Stuff the emergency department at Christchurch Hospital had been cleared out. Hospital staff were expecting about 40 to 50 injured people.
A roadblock has been set up at the Aldwins Rd and Linwood Ave intersection.
About 20 armed police are clearing buildings in Linwood, across from Eastgate Mall.
Police are warning people to stay indoors and to report any suspicious behaviour to 111.
All Christchurch schools have been put on lockdown.
There are reports of a third active shooting outside Christchurch Hospital.
At the scene? Or know anyone at the scene?
Call 0800 SUNLIVE or email photos to newsroom@thesun.co.nz
What you need to know:
• An eyewitness inside the mosque says he heard shots fired and says at four people were lying on the ground and "there was blood everywhere".

• An eyewitness says a man wearing a helmet and glasses and a military style jacket opened fire inside the mosque with an automatic weapon.

• About 300 people were inside the mosque for afternoon prayers.

• The manager of the An-Nur Early Childhood centre in Wigram said police gave some parents an update that said there were two gunmen and at least one was on the loose.

• People in central Christchurch have been urged to stay indoors and report any suspicious behaviour immediately to 111.

• There have been reports of more shots at a second mosque in Christchurch.

• All Christchurch schools, Christchurch Hospital and Christchurch City Council buildings have been placed into lockdown.
Follow live updates of the ongoing incident here:
- more to come
More on SunLive...