Bridges suggests returning GST to councils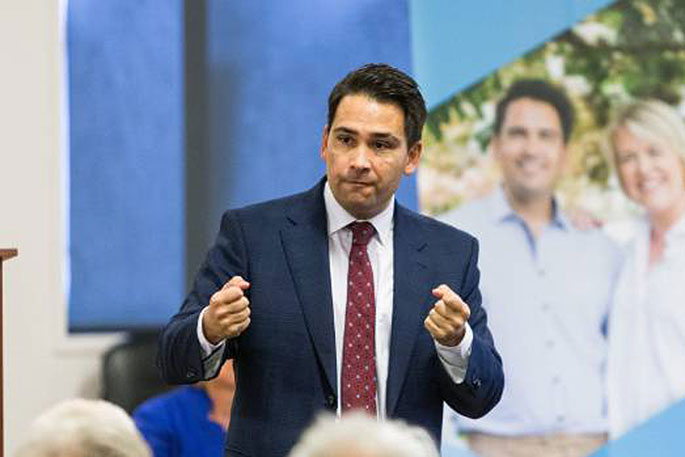 National Party leader Simon Bridges has hinted at a major policy change that would put tens of millions of dollars back into the hands of councils.
He suggests giving the GST collected from "genuinely new" housing developments, back to councils for use in fast-tracking new housing developments and the roads and other infrastructure associated with them.
He was one of three speakers at the Tauranga Chamber of Commerce's Tauranga City leaders' Lunch on Friday afternoon.
"It is not National Party policy yet but when we look at incentivising councils, I think, for example, do we do something like, on genuinely new residential developments, council's get the GST. Would that incentivise them to roll out Te Tumu (a proposed new residential area at Papamoa) and to get things happening?"
He said National did not do enough to reform the RMA, when it was in Government, but it wold be rolling out a major new policy on it this year to address housing and infrastructure shortages across the country.
Housing and transport issues were the core subjects at the leaders' lunch. Tauranga is bursting at the seams with population growth, and the associated housing shortages and road congestion are well documented in recent times.
Tauranga Mayor Greg Brownless favoured a "localism" approach to solving the issues, backed by more support from central government.
"A third of the land in New Zealand is owned by central government in New Zealand but they don't pay rates but when we charge rates we pay GST to government."
He said a case study in 2016, showed one New Zealand council spending $93 million for growth and infrastructure.
"At best the council will recover that cost, but certainly no more but central Government, on the other hand, will make $53million on the GST on the sale of the land alone, let alone the houses that are built on those sections or the taxes on people moving there so I am really trying to make the case for central Government sharing that and incentivising councils."
More on SunLive...