Awhina House appeal for sponsorships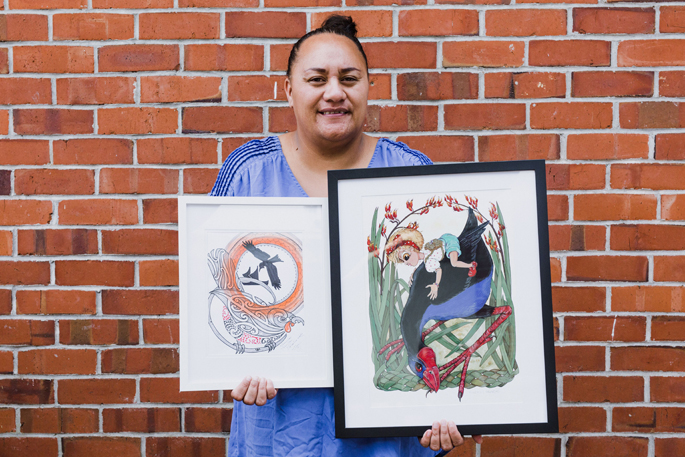 Awhina House staff are appealing to businesses and individuals to sponsor 12 rooms in their house for homeless women in the Tauranga area.
The initiative was introduced by staff members following the local artwork donations, where one piece of artwork of a bird features in each of the 12 rooms.
Awhina House co-founder Angela Wallace says the initiative will have a great impact on the women staying in the rooms.
"What we want is to give local businesses and individuals the opportunity to donate to support one room for a year.
"Everyone that passes through that room will be under their care and what they pay will cover the expenses of that room.
"The kaupapa behind it is the women will come here, become independent and move into independent housing."
Angela says they have totaled a cost of $4000 per room as a donation, which will cover all of the women that stay in the room over a year.
"Expenses will cover the accommodation costs, power, bedding, a hot shower and all the things that makes a home a home when they're sleeping rough."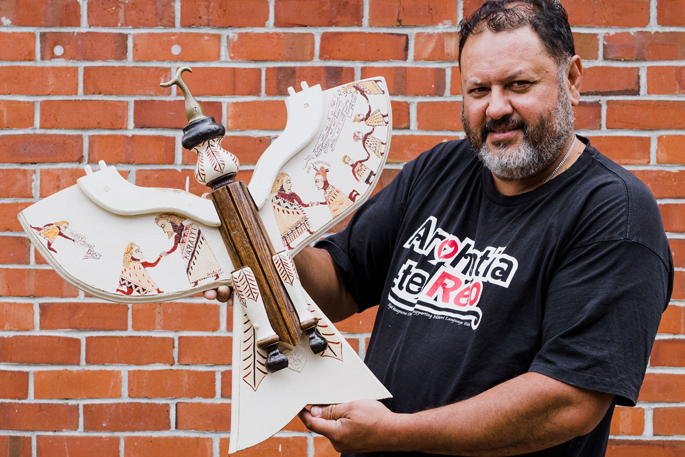 The Awhina House staff are aiming women to stay in the room for around 12 weeks, however, Angela says there is no set time limit.
"A woman will come in here, she will engage with her support workers, she would be supported around her independence and 12 weeks is the ideal time we would like that to happen. But if it takes longer than that, it takes as long as it takes.
"And if it's quicker than that, then that's amazing. We are going to be doing everything we can to support that woman into independent housing."
While the women are staying at Awhina House, they are working with staff members to assist in their journey to transition into independent housing.
"Our staff members will be working really closely with the women. We will have two support workers and a house parent who will walk alongside the women, help the house to run smoothly and to be a role model for everyone here.
"We provide social work, connecting them with services in the community, we will have a regular nursing clinic in Awhina House where anyone with health concerns can talk privately with a nurse that comes in, there will be different workshops depending on what they need and are interested in.
"There will be some fun stuff too, as well as the hard work to move forward."
Fellow co-founder and Chairperson of Awhina House Tania Lewis Rickard organised the artwork project, where local artists donated a piece to hang in each room.
Tania says each piece of art is a native bird which signifies taking flight.
"The theme is Ka Rere Ana and it's meant to encourage women on their journey out of whatever situation they are in, and whatever form of poverty. There will be varying reasons why they are in their situation, and for some there are some really complex issues as well."
Tania says the artwork will serve as a visual stimulator and she told the artists to paint their own bird that was meaningful to them.
"The bird means to escape, to be lead, to arise, to take flight into their journey.
"It's all about happiness and hope.
"Each artist had to choose a native bird and it was up to them how they interpreted that, thinking about those women."
Angela says sponsoring a room will have a personal touch, as sponsors can choose the room they wish to pay for.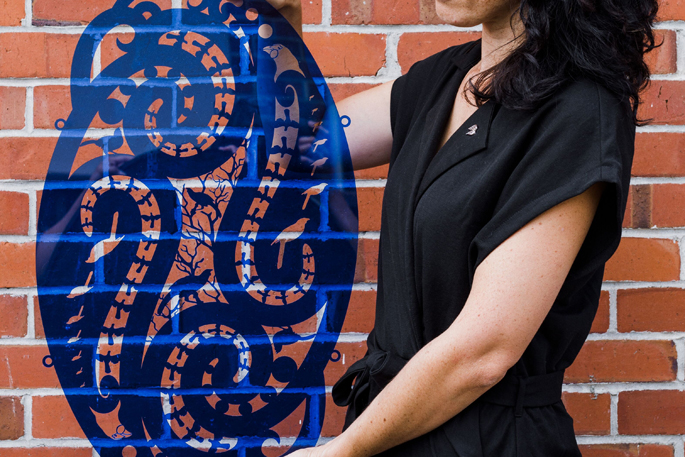 "People can choose which room they want to sponsor. We can engage with people that are interested, and show them the different artworks and say hey, I'm sponsoring the Kotare room, an artwork by Nick Eggleston.
"These women are coming from sleeping in the car, sleeping in a garage to a room which has a bed of their own, and a warm room with people around them to support them, so this is going to be transformational for women.
"For sponsors to come on board, it means that they are part of the transformation of each woman's life who will go through their room."
"It will be so cool to know people are sponsoring women in that room for a whole year."
To get in contact with Awhina House to sponsor a room, click here to join the Facebook group or email communityangelstga@gmail.com
More on SunLive...