Students to protest climate change in Red Square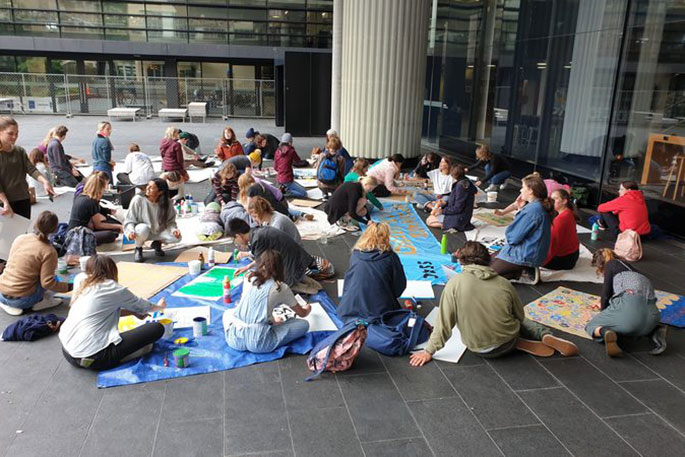 Tauranga students will join thousands of others around New Zealand in a protest against climate change today.
Students will be gathering in Red Square in Tauranga at 1pm.
"We have speakers from environment groups in Tauranga coming," says Erin, one of the protest organisers.
"We also have Leo Murray, a waste management advocate and Liesel Carnie from Envirohub."
The students want action to move the country off fossil fuels and on to renewable energy.
They accuse the government of not doing enough to stop global warming, and they are taking the day off school to show how worried they are about their future.
They have the support of the Climate Change Minister James Shaw, who met with students in Wellington on Monday.
"They're feeling a bit of a backlash from the talk radio crowd and the adults who are being a bit defensive about this whole thing and they want to know from us that we're listening, because the whole point of their strike is that adults have not been listening and governments have not been listening."
James is due to meet the Wellington students when they arrive on the steps of Parliament.
While the strike has divided MPs, the Māori Climate Commissioner Donna Awatere Huata is among those who are supportive of students and says she will be marching with them today.
"These young people they're saying: 'This is our future'. We're talking an existential issue. We may not exist if we carry on like this," she says.
Not all schools have been supportive of the strike, and students have been threatened with detention for truancy by some principals.
More on SunLive...