NZ top amateurs to take on AU's best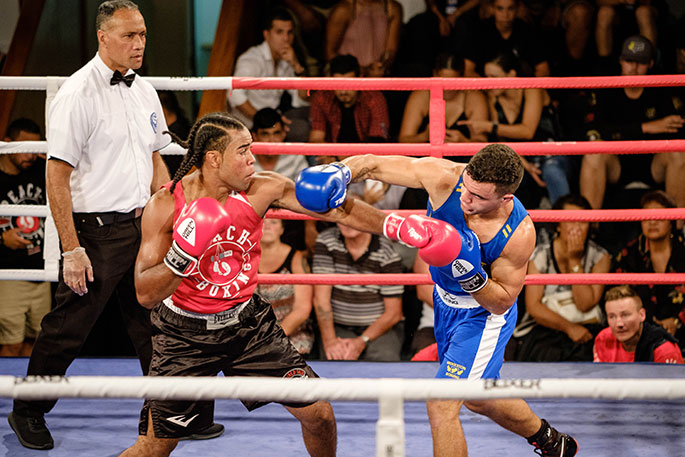 New Zealand's premier amateur boxers will be action this weekend as Aotearoa's finest take on their Australian rivals as part of the Super Eight Trans-Tasman series.
Starting on Friday, the eight-person squad will square off against teams from South Australia, Victoria, and New South Wales, with each boxer fighting three times in a round robin format.
The event will be held at Auckland's ABA stadium and is the first leg in a three-leg series. Similar events will take place in Australia in April and August.
The series offers fighters a chance to hone their skills in preparation for the upcoming 2019 World Championships to be hosted in Russia.
The New Zealand team comprises of four female and four male boxers.
Tasmyn Benny (51kg), Amy Andrew (57kg), Troy Garton (60kg) and Chei Kenneally (75kg) are the team's female representatives with Tui Vea (57kg), Emile Richardson (75kg), Jerome Pampellone (81kg) and David Nyika (91kg) representing the males.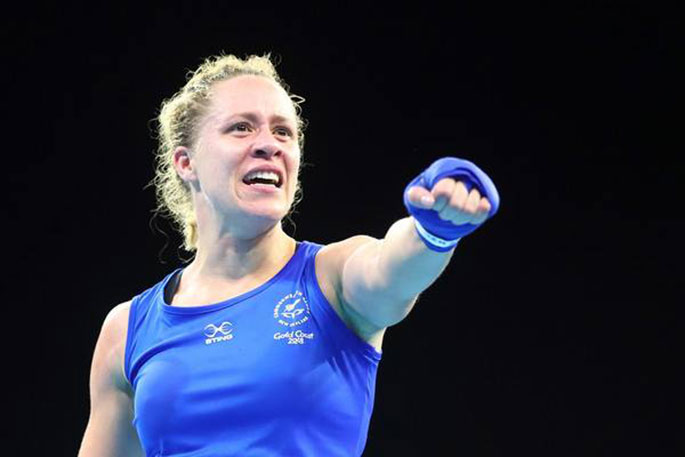 Troy Garton. Photo: ABA.
The talent-rich squad is made up of commonwealth medallists, national champions and promising up and comers.
For Commonwealth bronze medallist Troy Garton, the series offers an invaluable opportunity to gain some quality minutes inside the squared circle.
"First of all its ring time, so the fact that we get to fight three times over three days is great because you always improve when you get the chance," says Garton.
"A lot of these competitions internationally you have one fight, and unless you win you are out, so for us, the ring time is really important."
The series also offers the chance for the team to meet and work with the man who will be leading them to the World Championships in Russia, Billy Meehan.
The veteran boxing trainer will be cornering the fighters over the course of three-day event alongside their usual trainers.
"The idea is that he will be in the corner with our actual coaches this weekend, so he gets a feel for how our coaches talk to us in the corner, how we respond and what our styles are like," says Garton.
Establishing a strong rapport between Meehan and the fighters is vital for the team as not all of the boxer's individual trainers will make the long trip to Russia.
The event also offers the New Zealand public a rare chance to see our top local talent taking on international competition.
Two-time Commonwealth Games Gold medallist David Nyika should draw a lot of interested observers as well Tasmyn Benny the country's number one female flyweight and a Commonwealth Games Bronze medallist.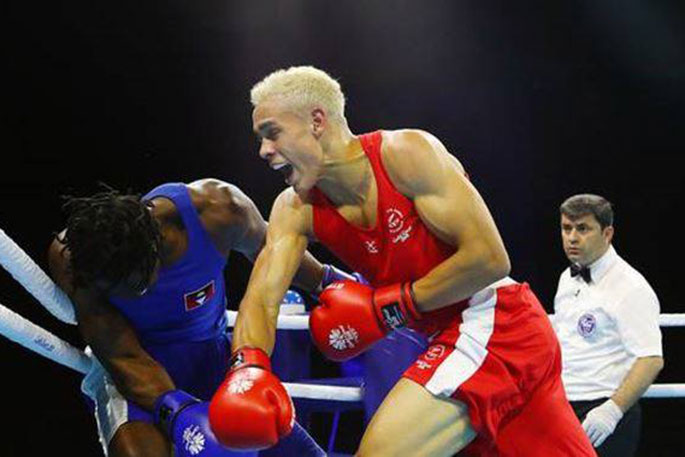 David Nyika. Photo: ABA.
One fighter to keep a watch out for is Peach Boxing's Jerome Pampellone. The 22 -year-old trains alongside two of the rising stars of New Zealand boxing scene David Light and Andrei Mikhailovich and has earned rave reviews from those fighting out of the West Auckland stable.
Pampellone recently fought at Peach Boxing's "The Resurrection of Pro-Am", defeating Canterbury's Trevor Swainson.
However, with a Kiwi fighter featuring in every second bout, the entire event should provide plenty of entertainment and excitement for those fortunate enough to get a ticket to the ABA this weekend.
For those looking to attend; event details are listed below.
Where: ABA Stadium
1 Ngahura Street, Eden Terrace, Auckland City
When:
FRIDAY 15th MARCH - start time- 6.30pm
SATURDAY 16th MARCH - start time - 3.00pm
SUNDAY 17th MARCH - start time TBC - Expected to begin at 10:30 AM
Entry/Door Sales Only (Cash/NO EFTPOS)
Adults $20 / Children $10
More on SunLive...