Uncle unaware of infant in hot car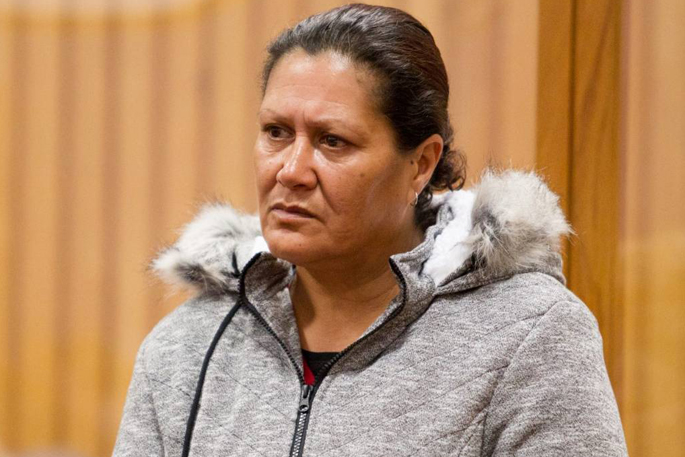 The uncle of a baby that died, allegedly after being left inside a hot car for hours, visited the property in Rūātoki at the time his nephew was still inside the vehicle.
But Marcus Te Whetu was completely unaware that just metres away eight-month-old Isaiah Neil was living out his last hours, Stuff reports.
Te Whetu's mother and the baby's grandmother, Donna Catherine Parangi, 54, is standing trial at the High Court in Hamilton where she faces a single charge of manslaughter. She has pleaded not guilty.
Isaiah died from apparent heatstroke after being left in the little blue hatchback for about three hours outside her home in Rūātoki, in the Eastern Bay of Plenty, on Monday, November 2, 2015.
The Crown case alleges Parangi is partly responsible for his death. However her defence team of Susan Gray and Julie-Anne Kincade dispute the baby's cause of death.
Two of the key witnesses for the Crown were Isaiah's parents Shane Neil and Lacey Te Whetu, who is Parangi's daughter.
The pair, who were living with Parangi at the time, have previously pleaded guilty to their son's manslaughter - a fact the jury have been made aware of.
Parangi and Te Whetu were addicted to synthetic cannabis and all three had allegedly been smoking it that day and were allegedly in a state of extreme drowsiness as a result.
On the trial's third day on Wednesday, Lacey's brother Marcus also gave evidence to the court. He had been staying at his girlfriend's house in Taneatua and had visited his parents' home in Rūātoki that morning.
He says he had seen Isaiah on a bed in the lounge. The infant had a snotty nose and needed his nappy changed.
Marcus left but later returned to wash his car, as he was starting a new job at a mill in Kawerau that night, and wanted to make a good impression.
He tells the court he recalled seeing his father's car parked out the back of the house. He believed the windows and doors that he could see were all closed.
He did not know that at that moment his nephew was likely sweltering inside the vehicle.
As well as giving his car a clean, Marcus says he was concerned for the welfare of his nephew and had wanted to check on him.
He poked his head in the window and asked if anyone was home. Receiving no reply, he set about cleaning his vehicle.
At one point a kohanga reo van drove up to the house and someone - now understood to be Neil - emerged from inside to collect the children.
Marcus Te Whetu left. Later that evening at work he got a message from his boss telling him there was an emergency situation at his parents' house.
Illness a factor?
Wednesday's proceedings started with Lacey continuing her evidence.
Under cross examination from Gray, Te Whetu says she could not remember whether her son had been suffering an ailment before he died.
Gray asked whether she could remember taking Isaiah to the doctor for treatment for bronchitis. Again, she could not, however she agreed he did suffer from disturbed sleep.
"Did you leave him in the car to have a nice sleep?" Gray asked.
"I always left him and the kids for someone else to look after," Te Whetu replied.
"You wanted him to keep having a sleep," Gray says.
"Mainly, and also passing on the responsibility for someone else to do," Te Whetu replied.
After leaving Isaiah sleeping in the car, Te Whetu said she had a shower, smoked synthetic cannabis, and then went to bed to have what turned out to be a lengthy, drug influenced sleep.
Also under cross examination, Te Whetu said she had asked Neil if he could look after Isaiah at the start of that day. He had refused, she says.
"That's just what he was like with the other kids."
Earlier, Crown prosecutor Richard Marchant queried her on a past statement made to the police at the Whakatane Police Station, the day after Isaiah's death.
In that statement, she had said her son had been in his car seat in her father's car directly behind her. In her evidence to the court on Tuesday she said Isaiah had been behind the front passenger seat.
"If I think back to it, it makes me question my own memory," she says.
Marchant also attempted to get Te Whetu to refresh her memory on whether the car doors, windows and sunroof were closed or open when the car was parked at the rear of their house in Ruatoki.
"From what happened, I believe [the doors] were closed," she says.
"After thinking about it I have come to realise [the sunroof] must have been closed."
Likewise she could not clearly recall what time her two other children were returned to the house from a nearby kohanga reo that day.
The trial, before Justice Sally Fitzgerald, continues.
More on SunLive...