Parents to walk 700km for son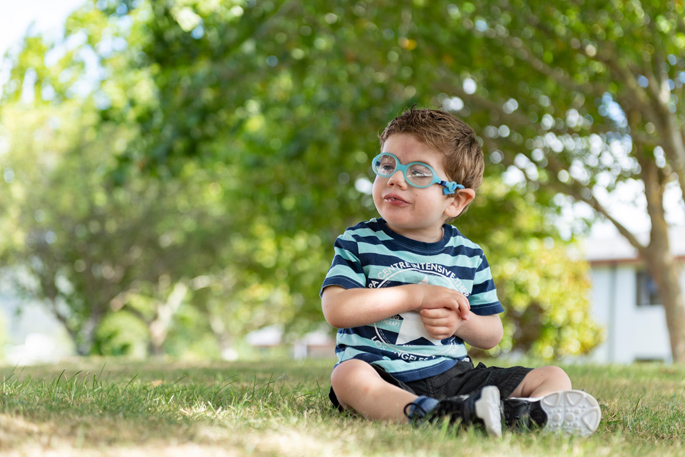 Parents and Army Captains Laura and Tane North are walking 700km from Wellington to Auckland, raising funds for their son's treatment.
Elijah North was born with a microcephaly and an undiagnosed genetic condition, leaving him unable to speak and see. He is fed through a tube and has a total of 14 health issues.
After receiving four three-week treatment sessions in Australia at the Neurological and Physical Abilitation Centre (NAPA), Elijah is making great progress.
However, Laura and Tane say they want to take Elijah back to the NAPA centre for further treatment and need to raise $56,000 to provide their son with four more three-week sessions in the next two years.
Laura and Tane say they hope the extra funded sessions will help Elijah to walk on his own, which motivated them to do the walk from Wellington to Auckland.
"We can, he can't. It's one of those things I don't even have to think about, whereas Elijah loves to walk but it's such a struggle for him.
"We're just so able bodied and we don't appreciate it. He's got a never-say-die attitude and a determination to try to walk, to try to move. He doesn't know that he can't walk – to him he can."
The walk will begin in Wellington where Laura and Tane set off on their first leg which is a 62.5 kilometre walk to Waikanae.
The couple will walk up to 80km a day, where they will alternate four times in a session.
New Zealand Defence Force Camp Commandant Major Jim Maguire says the community are behind the North family.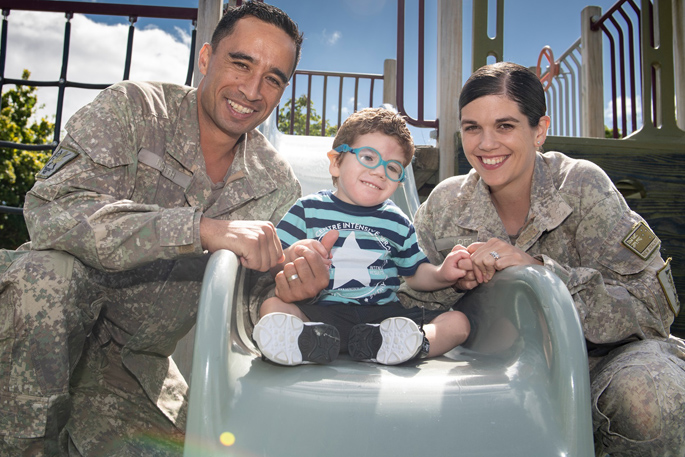 "We are very proud of that closeness and supportiveness, and Elijah and the Norths give us all a focus for that unity of effort."
"We see one of our families working really hard to stay ahead of the game and we admire the resilience and strength of the whole whanau.
"I look forward to the day that he will barge in without his walker."
To follow Laura and Tane's journey, click on the Facebook page here.
To contribute to Elijah's treatment, visit the Givealittle page.
More on SunLive...