Giant wasp nest left on tree in BOP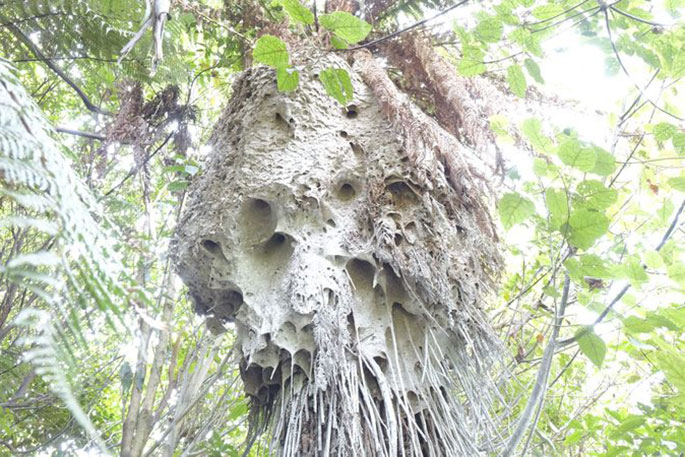 An exterminator says they decided not to remove a giant German wasp nest to avoid a huge amount of insecticide falling into a Bay of Plenty stream.
The nest was found attached to a ponga tree in an area of native bush in Hamurana.
It's nearly 2m by 2m and was estimated to hold up to 1 million wasps, and may weigh up to 150kg.
Bay Pest Services Rotorua manager Chris Brunel and his team have pumped about 10kg of insecticide to kill whatever was in the nest and say they will give it one more treatment to ensure it's completely dead.
The team decided not to cut it down after a discussion with representatives from the Bay of Plenty Regional Council on Tuesday morning.
"We agree with them that it's probably not a good idea to cut it down because it's only metres from the Awahou Stream, which is one of the main streams that feed Lake Rotorua," says Chris.
"We don't want to go dumping about 10kg of insecticide in it because that's probably how much we've pumped into the nest."
Chris says land owners around the area will put up screens to prevent anything falling out from contaminating the environment.
More on SunLive...