New Mount community group forms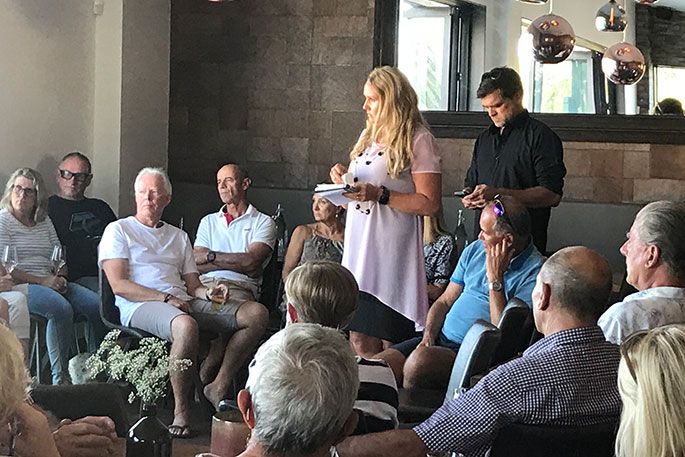 More than 70 people gathered at Mount Maunganui on Monday night for the first meeting of the Mount Maunganui Residents, Ratepayers and Retailers group.
The meeting, coordinated by Dawn Kiddie and Andrew Hollis, met upstairs at Fire, a newly opened bar and restaurant that overlooks Te Papa o Ngā Manu Porotakataka - the urban green space that was previously called the Phoenix Carpark.
The group first gathered for an outdoor public meeting on February 13 at the southern end of the space.
The newly formed group has formed out of concerns that members of the Mount Maunganui community have with Tauranga City Council, including the new urban green space constructed in the Mount shopping area.
Mount Maunganui has previously had a community association, called the Mount Maunganui Progressive Association which held regular meetings, and was involved in 2013 with responding to plans by Council to build the Pilot Bay boardwalk.
At that time the issue of lack of consultation between Council and community was raised by the group.
At Monday night's informal meeting, Dawn and Andrew encouraged the group to look forward, to help put together a formal association that would become a robust platform for engaging positively with Council and other key stakeholders.
Ideas and issues were noted, volunteers asked to help take on secretary, communications and treasurer roles, and an agenda began for the next meeting to be held in April.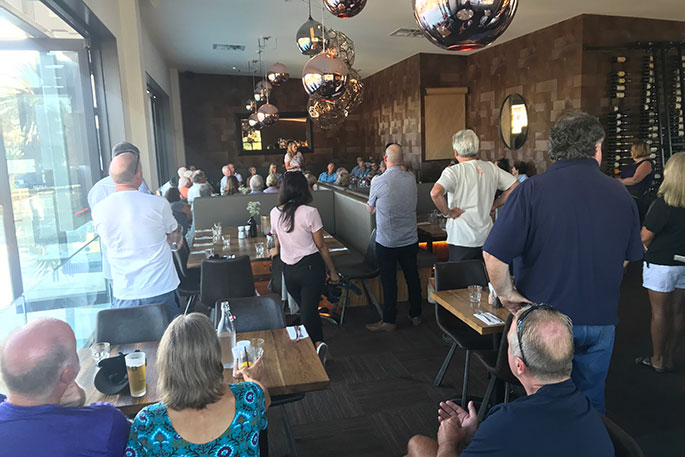 At this stage most communication to those gathered has been via a Facebook group, and it was noted that those who don't use social media would also need to be made aware of future meetings.
Also in attendance at the meeting was Tauranga City Councillor Leanne Brown who posted on her Facebook page "Today I went to the first gathering of the reforming, reinvented Mount Maunganui Residents, Ratepayers and Retailers Association held at Fire - Mount Maunganui. It was interesting to listen to their views of what they hope to achieve... much of which I agree with. Totally support the creation of another platform that helps Councillors and Council connect with their grassroots community. Something we openly acknowledge grappling with."
"Thank you so much Mount Maunganui for your support tonight at our first Mount Maunganui Ratepayers, Residents and retailers meeting," says Dawn.
"With nearly 100 in attendance we know this innovative, forward thinking collective of people will help initiate positive outcomes for our community. Thank you also to Lloyd and Mike for the venue at FIRE and beautiful wine on arrival. Andrew Hollis and myself are committed to this community group to be heard above and beyond expectation, so let the fun begin!"
Mount residents, ratepayers and retailers are encouraged to join the Facebook group.
More on SunLive...