Peace runs through Tauranga School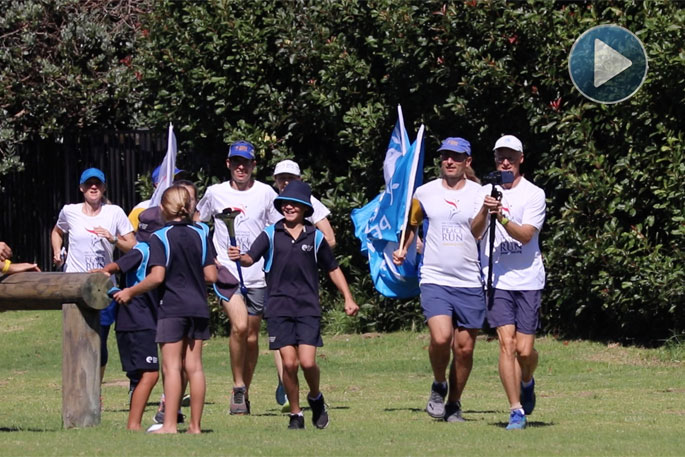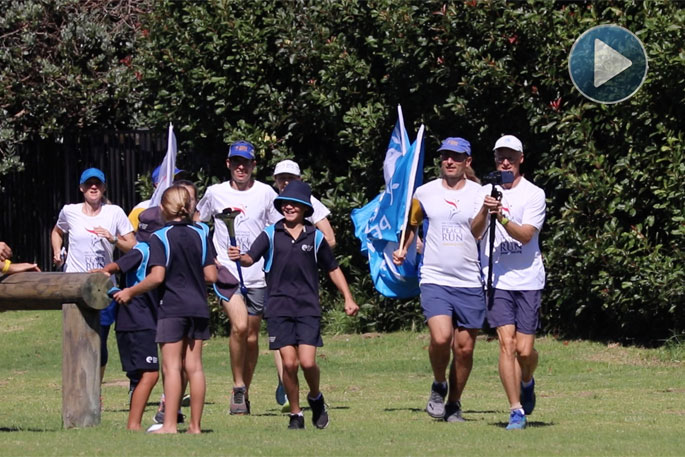 Click the image above to watch the video
Pillans Point School students were running with a flaming torch this morning as part of the Sri Chinmoy Oneness-Home Peace Run.
School house leaders ran with the Peace Run group for two laps around their school field, followed by a mihi and interactions between the school and the Peace runners.
The Peace run is the world's largest participation relay, seeking to foster international friendship and encourages world peace.
The event passes through 44 nations in the Southern Hemisphere.
Pillans Point School Principal Matt Simeon says the Peace Run is a great event for his students to participate in, while carrying out their school values.
"I think it's a nice way for the kids to see a real life example of being courageous, being team players, being at one through a peaceful lens."
Matt says he is fortunate his school often has opportunities to participate in events, such as the Peace Run.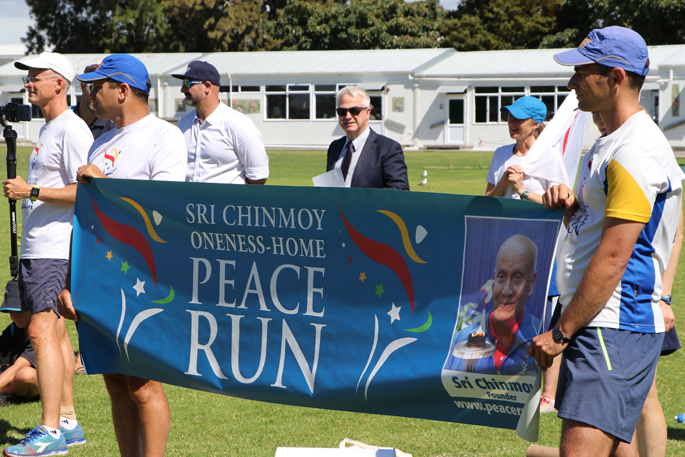 Pillans Point School students sang multiple Maori songs, lead by their Kapa Haka group to welcome and farewell their guests.
"We have opportunities like this frequently where different people and groups come into school and it's just our schools way of acknowledging guests through a formal, Maori type welcome, but also using waiata and song to share, the joy of singing always puts a smile on peoples face.
Peace Run organisers actively interacted with students, as well as Mayor Greg Brownless who attended the event.
The Peace Runners gifted the school with a tree which is to be planted on school grounds, to represent the journey they have been on, and to signify peace growing and spreading throughout the country.
More on SunLive...