What's on this sunny Sunday?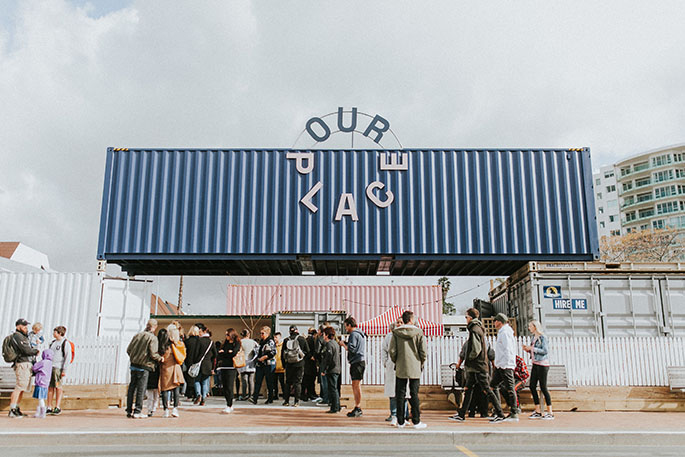 Good morning SunLive readers and happy Sunday, today is going to be a beautiful day.
Today you can make the most of the sunshine, making up for yesterday's rain.
Today in Tauranga we are expecting a high of 25 degrees, with an overnight low of 15 degrees. We may experience some southerly winds which are set to die out this afternoon. Today's weather sets the tone for the rest of the week, with temperatures set to reach highs of 26 degrees over the coming days.
There are some exciting events on today, providing entertainment for people of all ages.
Soaked Oats
The Dunedin based 'surf-rock-four-piece' band are performing this evening at 6.00pm at Our Place as part of the Corona Sunsets series. Entry is free and there is limited capacity, so concert goers will have to get in early. For more information, click here.
Oceans' 19
The final day of the junior Surf Live Saving New Zealand event is among us, which means exciting finals and relays to round up the event. 857 under 14 athletes are battling the Mount Maunganui surf and their competitors. More information can be found here.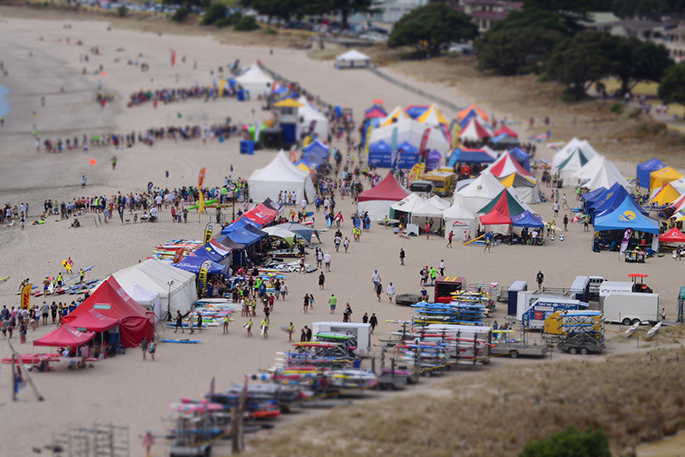 Today is the final day of the Oceans 19 event. Photo: Surf Life Saving New Zealand.
Mount Farmers Market
The Mount Farmers Market is being held at Coronation Park from 9.00am-1.00pm. This is the last time the markets are being held at the park, as they are moving back into town on St Patrick's Day next Sunday at the newly renovated urban space, Te Papa O Nga Manu Porotakataka. It is a beautiful day to enjoy and explore different goods at the market. More information on the markets can be found here.
Sunday 10 March
Bible Seminar
1:45pm Greerton Senior Citizen's Hall, Maitland St, Greerton. Title: The book of Revelation, overview of Jesus last words. Interactive, Q&A. All welcome. Vic 543 0504
---
Blackpool In The Bay
Baycourt & Tauranga Theatre Organ Society presents Baycourt Wurlitzer theatre organ concert performed by acclaimed organist Chris Powell. Baycourt Addison Theatre 2pm. Tickets: baycourt.co.nz
---
Bowls Tauranga South
Come & try lawn bowls at 15 Tutchen St, 12:45pm with a bbq & refreshments. Ph Mike 022 340 4152 or just turn up on the day.
---
Corkers Toastmasters
Corkers Toastmasters meets 3rd Sunday of month at 2pm at Zone Cafe (upstairs) Owens Pl Mount Maunganui. Ph Chrissy 027 296 7939
---
Free First homebuyer Seminar
Seminar explaining the home buying process, where to start, & who to talk to. Wed 20th Mar 5:30-6:30pm, Smart Business Ctr, Bay Central, 65 Chapel St
---
Friendship Force Travel Club
Enjoy travel & meeting visitors? For world-wide exchange travel ph Jonathan 572 2091, Barbara 574 5711, www.friendshipforce.org.nz
---
Mah Jong Te Puke
Every Thursday & Sunday at Lyceum Clubrooms Palmer Pl Te Puke. 12:45-4pm. Learners welcome. Gig 537 5355 or 0274 306 383
---
Maketu Market
Maketu Market is held 3rd & 5th Sundays of the month, 7am-12pm at Maketu Village Green. Ph Carolyn 027 251 0388 or Pat 021 447 420
---
Saxcess
Kaleidoscope of music of Adolphe Sax by a quartet of professional orchestral/chamber music players. At Baycourt 7pm. Info & tickets www.baycourt.co.nz
---
Spiritualist Church New Generation
Doors open 6:45pm. Service begins 7pm at Tauranga Senior Citz Club Hall, 14 Norris St, Tauranga
---
Tauranga Rotary Book Sale
9am-4:30pm Seeka Cool-store Harvard Way opposite Classic Flyers on the way to the airport. Books, records, CDs, DVDs, Sheet-Music, Jigsaw puzzles. Live entertainment .
---
Tauranga Rotary Book Sale
9am-4:30pm, Harvard Way Coolstore, opposite Classic flyers, Mount Maunganui. Bring your own bags please.
---
TCHT Annual General Meeting
AGM for Tauranga Community Housing Trust Whare Kaitiaki will be held on Tues 16th April at 3pm 1/50 Devonport Rd, Tauranga. RSVP 07 571 5390
---
Tibetan Buddhist Teachings
Teachings by Geshe Jamyang Sherab held at Papamoa Community Centre, alternate Sundays 10am-12pm. Teachings free, donations appreciated. For dates contact Jaki on 021 216 1102
More on SunLive...