Rare Guzzi motorcycle stolen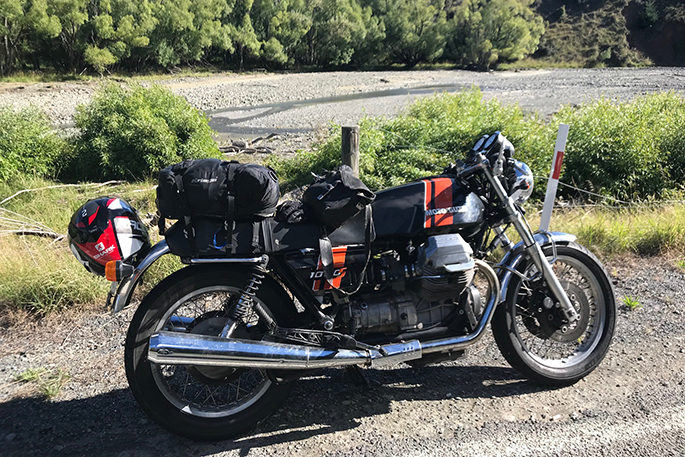 Mark Townsend was on the second-to-last day of his motorcycle trip down the South Island when his rare 1000s Moto Guzzi was stolen.
"I got off the Cook Strait Ferry at 10.30pm at night on February 15, and had booked a room at the CQ Hotel in Cuba St," says Mark. "When I got there, I had nowhere to park. The guy told me to park outside the door and said 'don't worry, we'll keep an eye on the bike for you'."
Mark went out for a few drinks, and on returning to the hotel at 1.30am found his motorcycle still parked where he'd left it.
"I got up about 7am, came out, and it was gone," says Mark. "The hotel said they only had CTV at one door, but not where the bike was parked. I should have ridden it into their lobby overnight and locked it in, as they lock up at night."
Although a New Zealander, Mark lives in Australia. He keeps the Guzzi and his other motorcycles in NZ, ready to ride when he comes across to visit. He'd met up with friends from NZ and Australia for a three-and-a-half week stay, spending time travelling through the South Island.
"We'd gone to the Bert Munro Festival, and I was heading back up north to Te Aroha the next day. I only had a couple of nights left before going back to Australia."
On discovering the motorcycle had been stolen, he immediately phoned Police.
"They didn't come around but did a report over the phone," says Mark.
Friends on social media started spreading the message and keeping an eye out for his motorcycle.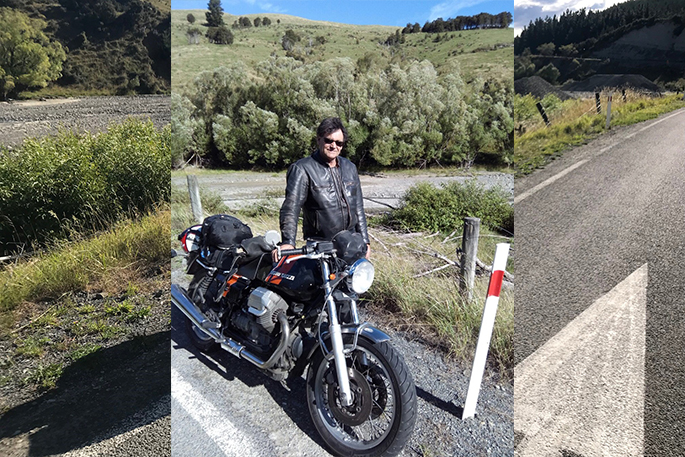 Mark had to return home to Australia, but is planning to return on March 19 to renew the search.
"I'll put posters on power poles, take them to motorcycle shops, call in to Police stations," says Mark.
Although the 1000s Moto Guzzi is 1994 registered, it's actually a 1991 model. Registration number is 96UFF and the bike has a distinctive red diagonal downwards stripe across the tank and below the seat.
'They only made about 400-500 of them worldwide," says Mark. "And there's only about six or seven in New Zealand.
"Another old Suzuki was parked near my bike but that was still there in the morning."
CQ Hotels Wellington have been contacted by phone and asked about CTV footage.
"We will follow up with this incident, and see if we have any camera installed. If anything's found we'll contact you," a hotel staff member told Sun Media by phone today.
"Police received a report of a stolen motorcycle on Saturday 16 February," report Police. "The motorcycle was stolen from Cuba Street in Wellington sometime between 1am and 7.30am on 16 February. Unfortunately so far there haven't been any leads and the motorcycle has not been located. Anyone with information should contact local Police or Crimestoppers anonymously on 0800 555 111."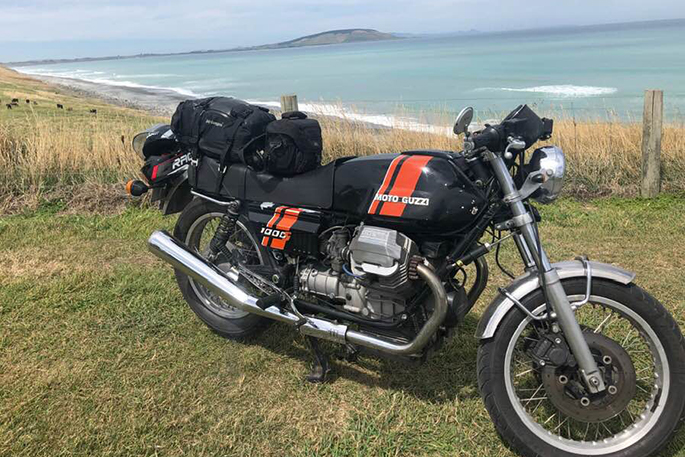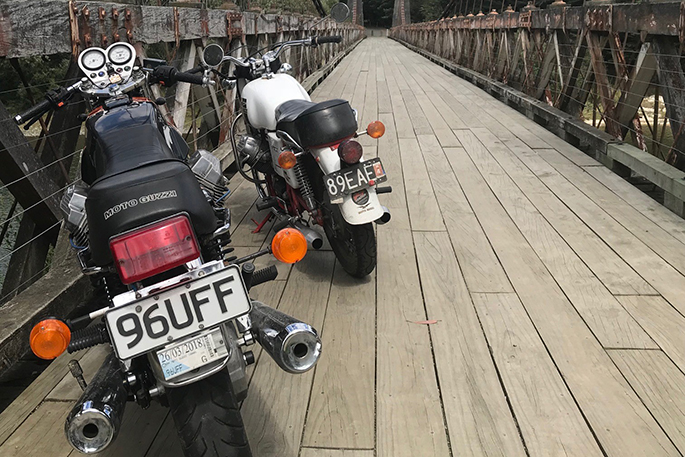 More on SunLive...