Papamoa after-hours petition tabled in Parliament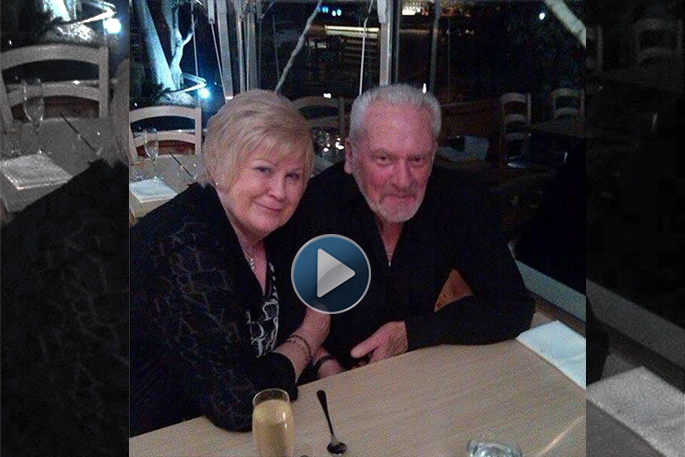 Papamoa resident Judy Killalea is thrilled to hear that her petition to provide funding for after-hours accident and emergency healthcare in Papamoa East was tabled in Parliament on Tuesday night.
"I'm ecstatic that it's happening," says Judy, who is currently on holiday on the East Coast of the Bay of Plenty.
Judy has gathered over 2,500 signatures from the local Papamoa community in support of her petition. Her desire to see an after-hours service provided for Papamoa has grown over the last two years since her husband Michael passed away in September 2016.
"He had emphysema, and one day he had a problem with his arm," says Judy. "I wanted to take him to the Second Ave Accident and Healthcare, but because it was so cold, and so far to travel, and it was 5pm, he wouldn't go. He said 'no I'm not going, it's too cold and too far to travel at this hour of night. We'll go in the morning' is what he said."
"But later that evening he passed away. Poor devil he'd only been retired for 12 months. I do believe if I had been able to get him to a close medical centre of some kind they would have been able to help him. Maybe. His case was pretty bad."
Since that night, Judy has spoken to many people in the Papamoa area who are reliant on having an after-hours medical centre.
"I didn't have a choice that particular night to take him somewhere close and it made me think what about all these other people here. It's not only the elderly people but there's a huge community. The schools are getting expanded with so many young children. The sports fields are here with nothing close at hand for the sports fields.
"Papamoa people have to travel into Second Ave all the time. But that closes at 9pm, so then they have to go in to Tauranga hospital. If you're a mother having a young child out at night time, in the cold, having to wait for many hours... I have been to Second Ave and it is quite a long wait there too."
After hearing the stories of other Papamoa residents, she decided to do something about it herself.
"I wrote to the Bay of Plenty District Health Board and never got a reply," says Judy. "I sent an email again and still didn't get a reply. That would have been October or November last year. The first email I sent came back with a message that somebody would be in touch with me. It was like an automatic reply and nothing happened again. So that's when I decided 'well they're not going to listen to me so I need the community to help me'.
"I put a thing on Facebook, for anybody that thinks it's a good idea, could they like it. I had 500 likes in the matter of a day, so that's why I started the petition."
Her successfully tabled petition requesting the House of Representatives ask the Minister of Health to provide funding for after-hours Accident and Emergency healthcare in Papamoa East will now progress through the Parliament process to a select committee.
"Todd Muller has told me they will come to me now that it's been tabled so we'll see where it goes from there," says Judy. "I'm no expert on any of this and I'm relying on Todd's office and Todd himself advising me. I'm appreciative for all the help that I've had from Todd Muller and his team in his office. I'm not conversant with all this, but just know something needs to be done."
"We all know the 24-hour accident and emergency centre is hugely needed," says Bay of Plenty MP Todd Muller. "Our community has grown enormously and I think it's completely unfair that we have to travel over to Tauranga after hours to their centres. We need one in Papamoa and that's what Judy's submission and petition is all about."
Labour List MP and Papamoa resident Angie Warren-Clark agrees.
"Papamoa is the fastest growing suburb in the country, and we seem to not have the infrastructure that we need," says Angie. "For example we don't have an ambulance service. We don't have a staffed police station overnight, and I think that as a community we need to be looking at including an after-hours service. We need a 24-hour service."
Angie is planning to hold a public meeting in the near future focusing on services needed in Papamoa, and to gauge the community's interest.
"What generally happens is that medical services are often owner-operated by a collective of doctors. It's not always necessarily a Ministry of Health issue to look at."
Angie is a member of the Health Select Committee.
"I look forward to having Judy come and talk to us if she's able to," says Angie. "Our job is to look at the petition and give it opportunity to be heard. We can't direct the Ministry of Health services in the community."
Judy has also raised the issue repeatedly at the Papamoa Residents and Ratepayers meetings.
"I've discussed it there plenty of times, and I know Steve Morris and Leanne Brown are behind me," says Judy.
"Judy not only has my support but the support of the whole Papamoa community," says Tauranga City Councillor Steve Morris. "It takes at least half an hour on a good day to get from Papamoa East to Second Ave to the emergency health care there. As the father of young kids I've been there several times. When they've been closed, obviously we've had to go to the hospital.
"Having something close by would help a lot of people. There are over 27,000 people who live in Papamoa these days, it's not a small town. We're the largest suburb in the city and continuing to grow. It's about time we had this service."
On Tuesday, Todd met with members of the Bay of Plenty District Health Board.
"I asked them specifically about the Papamoa growth and the provision of an after-hour service," says Todd. "They understood the need, they said it's not in their immediate plans. From my perspective I said 'it's not good enough'. We will continue to push to ensure that the minister funds this region for our needs."
"There is a reason why we elect people to the District Health Board. They're meant to represent the community," says Steve.
"With the population of about 26,000 in Papamoa, and you're talking about another 14,000 coming in to the area, we need this very urgently," says Judy. "We've got an ambulance that comes from either Te Puke, Mount Maunganui or Bayfair, so it's quite a distance to come. So that's why I started doing this."
"It now goes to the select committee and I'll keep you updated on that process," says Todd. "I very much look forward to Judy being able to get down to Wellington and give voice to that community need and I'll support her through that."
"I commend Judy for taking the initiative," says Steve, "and she's got Todd's support behind her. But not just Todd and myself - she has the whole community behind her. We're really keen for the government to act and provide this. We're not a small town anymore."
"Be assured I'm going to be really strong on this," says Todd. "Judy deserves it, and quite frankly our community requires it.
"We're not the little backwater that some in Wellington think we are. We are a city of Nelson growing in Papamoa and we need the services to back it up. Watch this space, we're going to keep pushing this hard."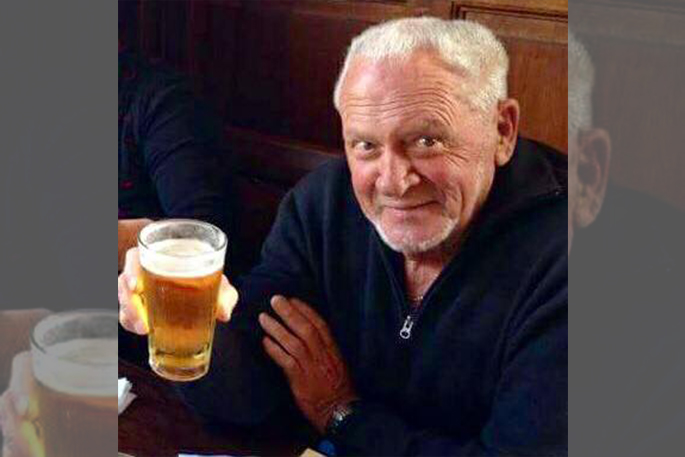 Michael Killalea celebrating his last Father's Day in 2016
More on SunLive...