What's on? Sign bombing, pianos and surf!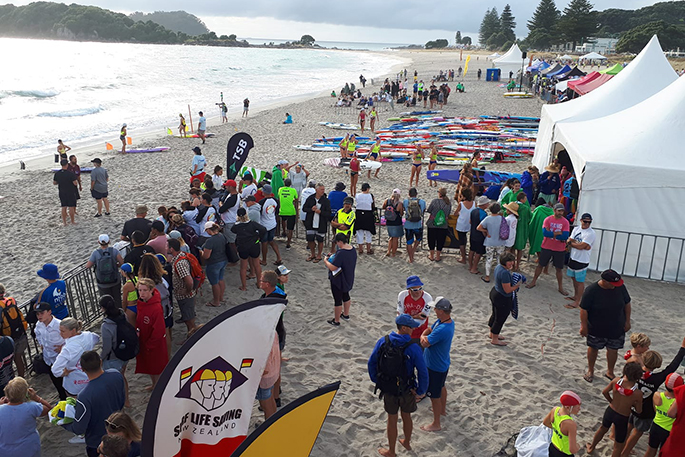 Kia ora and morena Sunners, and welcome to your Saturday, where there's lots of great activities to participate in or be entertained by.
It's a 'two-cruiseship' day with both the Noordam and Europa 2 in port today. The Noordam departs at 5.30pm, and the Europa 2 at 6pm. Tomorrow, Sunday, passengers from the Radiance of the Seas and Seabourn Encore will be spending the day in the Bay.
The temperature is expected to reach a high of 25 degrees today, with an overnight low of 13 degrees. Cloudy periods with light winds are expected today, with the chance of a shower or two. The coming week has a similar forecast with mainly fine but cloudy days and light winds.
Autumn has truly arrived, and the air is cooling down, so it's a perfect time to prepare the winter garden so you can enjoy a variety of fruit, vegetables and flowers through the winter months. Start by replenishing the nutrients lost in your soil over summer by digging in lots of compost. The weekend and week ahead is a great opportunity to get on top of weeds, falling leaves, pruning and trimming and a general tidy up before winter.
There's some exciting events on today, providing plenty to do and see.
Oceans' 19
At Mount Maunganui Main Beach, Oceans' 19 is into day three of a four event with 857 under 14 athletes battling the ocean and their fellow competitors. Check out more information on that here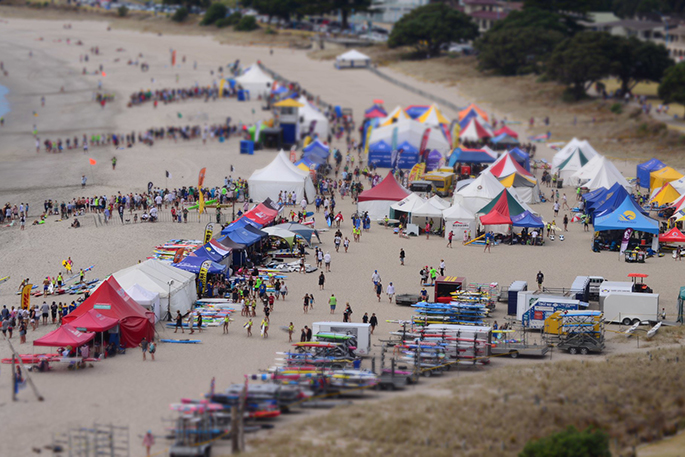 Great New Zealand Quilt Show
If quilting is your thing, you may like to take a drive over to Rotorua to see the Great New Zealand Quilt Show, which is showcasing the work of Aotearoa Quilters at the Rotorua Energy Events Centre. More information on that here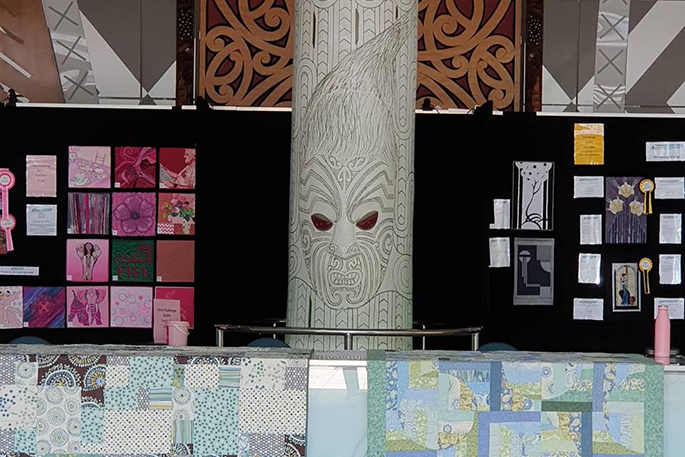 Photo: Aotearoa Quilters
Sign Bombing
Come and have fun learning sign language at the Sign Bomb event at The Whipped Baker Café at Tauranga Historic Village from 11am to 12.30pm. Check it out here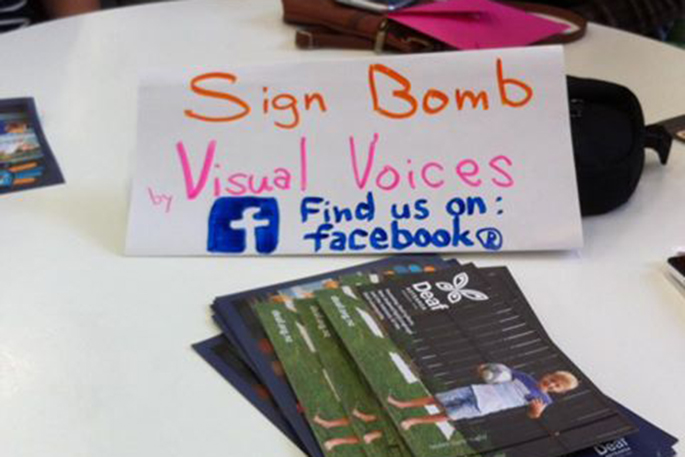 Photo: Visual Voices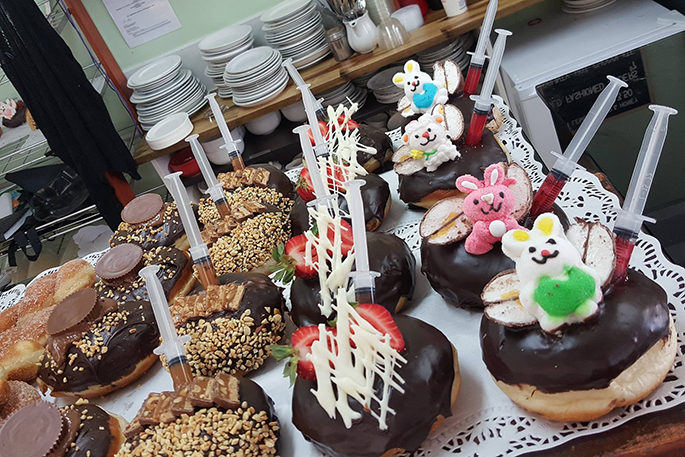 Photo: The Whipped Baker Café
Steinway Open Day
If you're looking for some musical enjoyment, come along to Friends of Baycourt's Steinway Open Day at Baycourt Community and Art Centre Addison Theatre in Tauranga starting at10am. The public have been given the opportunity to play the Steinway D-274 grand concert piano. Now into its third year, FOB's popular open day is open to people of all ages and abilities. More information here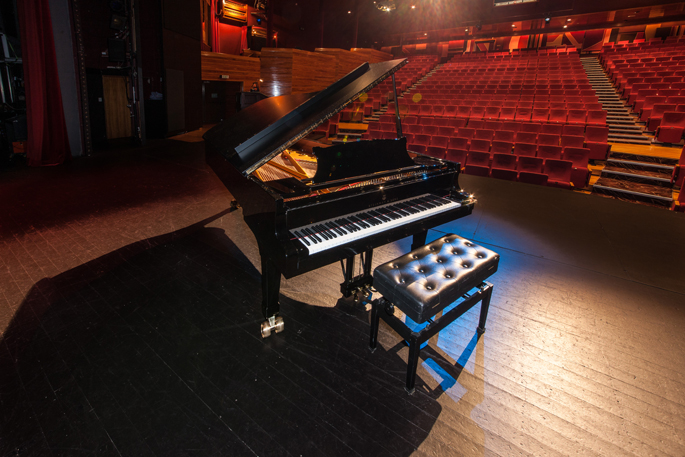 The Steinway Open Day is happening at Baycourt. Image: Supplied.
---
Active Kids Carnival
9-12pm. 107 First Ave, Tauranga. Bouncy Castle, Petting Zoo, Pony/donkey rides, Face painting, Games, Food & Drinks, A chance to explore our Childcare Centre!
---
Art In The Park
Original Art for Sale. Coronation Park, Mt Maunganui. 9am-4pm weather permitting. Tauranga Society of Artists
---
Bay Network Singles Club
50plus. Make new friends. Barbeques, outings, dining out & pot-lucks. Ph Jonathan 572 2091 or Maureen 021 112 3307
---
Baypark Family Speedway
North Island Midget Championships 6:30pm. www.baypark.co.nz
---
Death Cafe
Join us for lively dialogues on dying, death & life. No agenda. Lively & welcoming, real conversations. Grindz Cafe, 1pm. Ph Carole 022 068 9183 www.deathcafe.com
---
Disc Golf, Everyone Welcome
Pop up disc golf course. 2:30pm Ohauiti Reserve, Ohauiti Rd. Discs & advice available. Nine easy holes. A fun afternoon with prizes! Frisbee fun!
---
Forgiveness Meditation Workshop
At Greerton Library, 1-3pm. $5. Learn how to eliminate negative emotions & forgive others with the power of unconditional forgiveness. Ph. Mike 027 446 5357
---
Genealogy Informal Group
Want help with your family research? Come along. 1:30pm at Hall behind Brain Watkins House, Cameron Rd. Ph Sue 544 1751
---
Jigsaw Puzzle Library
10am-12 noon. Choose from of 300 puzzles. Hire $1 per 1000+ puzzle, 50c under 1000. Cnr Highmore Tce & Brookfield Tce. Ph 576 0698
---
LOL Laughter Wellness
Laugh your way to wellness. To learn how, come & join us at Arataki Community Centre, Zambuk Way, Mt Maunganui. 11-11:45am. Ph Trish 022 036 6768
---
Mount Maunganui Society Dance
Summers End Dance 7:30-10:30pm Arataki Community Centre, Mt Maunganui. Sheldon's Dance Band. Lovely Supper. $7. Mount Maunganui Scottish Society. Ph Erica 576 0578
---
Multicultural Mandarin Classes
Monday conversational all levels Mandarin classes 6pm-7pm. Saturday academic classes 10am-12pm. Registration required to enquiries@trmc.co.nz
---
Otumoetai Tennis Club
Adult Tennis. Start time 1:30pm Bellevue Park Windsor Road (adjacent to swimming pool complex). New players & visitors welcome. Ph Fred 544 5088
---
Pottery Gallery
Bethlehem Pottery Gallery is open 10am-2pm Tues, Thurs & Sat. Come along & purchase locally made pottery.
---
Sabbath Worship Services (Hairini)
Experience God's Love worshipping at 10:30am Saturdays at Baden Powell Centre Harrisfield Dr, Hairini. Ph David at Church of God's Love 7th day 020 4128 3124. www.churchofgodslove.com
---
Sign Bomb
Let's talk about/with NZSL (sign language)! @ The Whipped Baker Cafe, Historic Village. 11am-12:30pm. hunyako3@gmail.com or FB: Visual Voices
---
Social Group
Unique club for people with a mild disability. 25 to 45. Various friendly fortnightly outings. Ph 07 575 3739 or 021 206 2980
---
Steinway Open Day
Presented by Friends of Baycourt. An opportunity for you to play Baycourt's Steinway piano for free! Baycourt Addison Theatre 10am. Bookings essential 027 477 4566 dameanna@talk.co.nz
---
Sunshine Sequence Dance Group
Come & enjoy tea dance, Sat Mar 30, Baptist Church Hall, 13th Avenue. 5-9pm. $5pp. BYO food, plates, cutlery, non-alcoholic drinks. Jan 544 4379
---
Taoist Tai Chi
Beginners Tai Chi Classes Mon-Sat, 15 Koromiko St, Tauranga. Bring a friend. For times visit www.taoist.org or ph 578 9116
---
Tauranga Rotary Book Sale
Saturday & Sunday 9am-4:30pm Seeka Cool-store Harvard Way opposite Classic Flyers on the way to the airport. Books, records, CDs, DVDs, Sheet-Music, Jigsaw puzzles. Live entertainment. Bring your own bags please.
---
Te Puke Scottish Society
Monthly dance, Memorial Hall, Jellicoe St, Sat 16th 7:30-11pm. Green theme. Airconditioned hall, lovely supper, great music. Meet other liked minded people. Ph Valerie 573 7093
---
Te Puke Toy Library
New opening hours Wed-Sat 10am-1pm Thurs 3:30-5:30pm during Terms 1 and 4. 7 Stock Road Playgroup Friday 10am-12pm. Come on down & join to hire toys & have some fun.
---
The Sociables
Females & males in the 30s/40s/50s age group that meet up to participate in local activities & events, bushwalks & dining out. Ph 022 012 0376
More on SunLive...