Schools praised for prompt response to shooting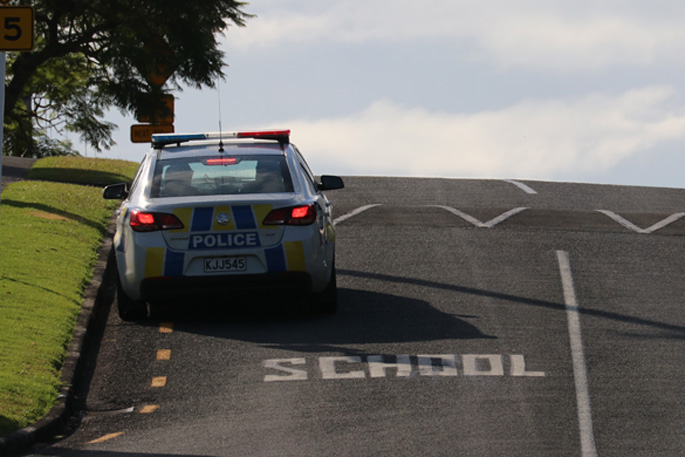 The Tauranga woman arrested after two schools went into lockdown following gunshots, is due to appear in court later today.
The 44-year-old woman was arrested and charged following the incident in Bellevue on Thursday morning.
Otumoetai College Principal Russell Gordon says the incident occurred at Bellevue Primary School.
"We received a phone call from their office to our office, saying that they had gone into lockdown.
"They said there was someone on their boundary and the police had been called.
"For me, because the distance between their school and our school is about four to 500 metres, it made absolute sense that we too would go into lockdown."
Russell says although he knew the incident wasn't directly affecting Otumoetai College, it was necessary to inform the school community of what happened.
"I had senior leadership team members go to each block and talk to each class saying we're in the lockdown because the local primary school is in lockdown, there is nothing occurring at our site, it is just that we are trying to ensure everyone's safety."
Russell says the lockdown lasted close to an hour.
During the interval break, Russell had a briefing with his staff, advising them to reassure students that the incident didn't happen at Otumoetai College.
"We just wanted to bring a little bit of understanding at the time to students who may not have had access to media, and for those who did, just to let them know that their safety wasn't questioned."
Following the woman's arrest yesterday, a police spokesperson says a firearm was located at the property where it was discharged.
"The woman will appear at the Tauranga District Court and has been remanded in custody.
"Police would again like to commend the staff at Bellevue Primary School for their actions to ensure the safety of staff and pupils."
More on SunLive...