Plastic bale destroyed by Thames fire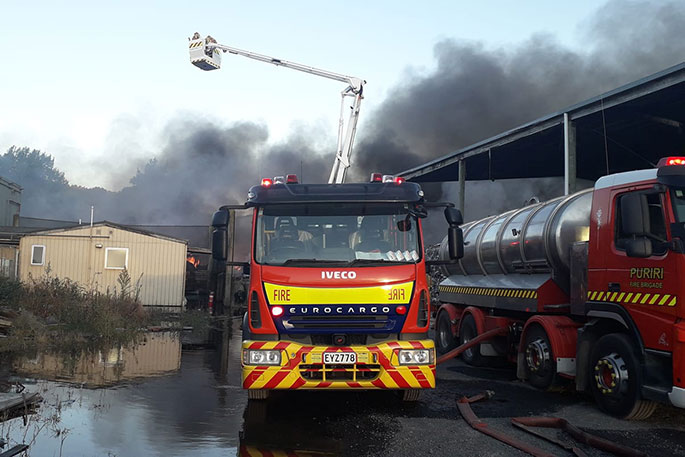 The owner of a Thames plastic recycling plant gutted by fire for the second time in a year suspects a lithium battery sparked the latest blaze.
Emergency services were called to Smart Environmental Limited on the Paeroa Kopu Road early yesterday afternoon.
Large plumes of thick black smoke could be seen from several kilometres away, but 12 fire crews managed to bring the blaze under control last night.
The site's owner Grahame Christian says a staff member noticed a bale of plastic was on fire and tried to extinguish it, but it quickly spread.
Grahame says some of the bales of plastic that burned had been stored there for about six to 12 months.
He says fires started by lithium batteries are becoming more common.
"It's a massive problem not just for us, but throughout the country for our industry.
"I was speaking to another colleague who processes product in Christchurch and he said they're having two fires a month from lithium batteries."
Lithium batteries can start fires when they are compacted or crushed, says Grahame.
When that happens, two materials are brought together and they spontaneously combust.
Although it had been brought under control, Grahame says Fire and Emergency had told him the fire was likely to burn for a couple of days.
In April last year, a major fire broke out at the plant and destroyed a massive pile of unprocessed stockpiled plastic and paper, creating a mass of burned plastic waste that ended up having to go to landfill.
He says that fire had not been started by lithium batteries.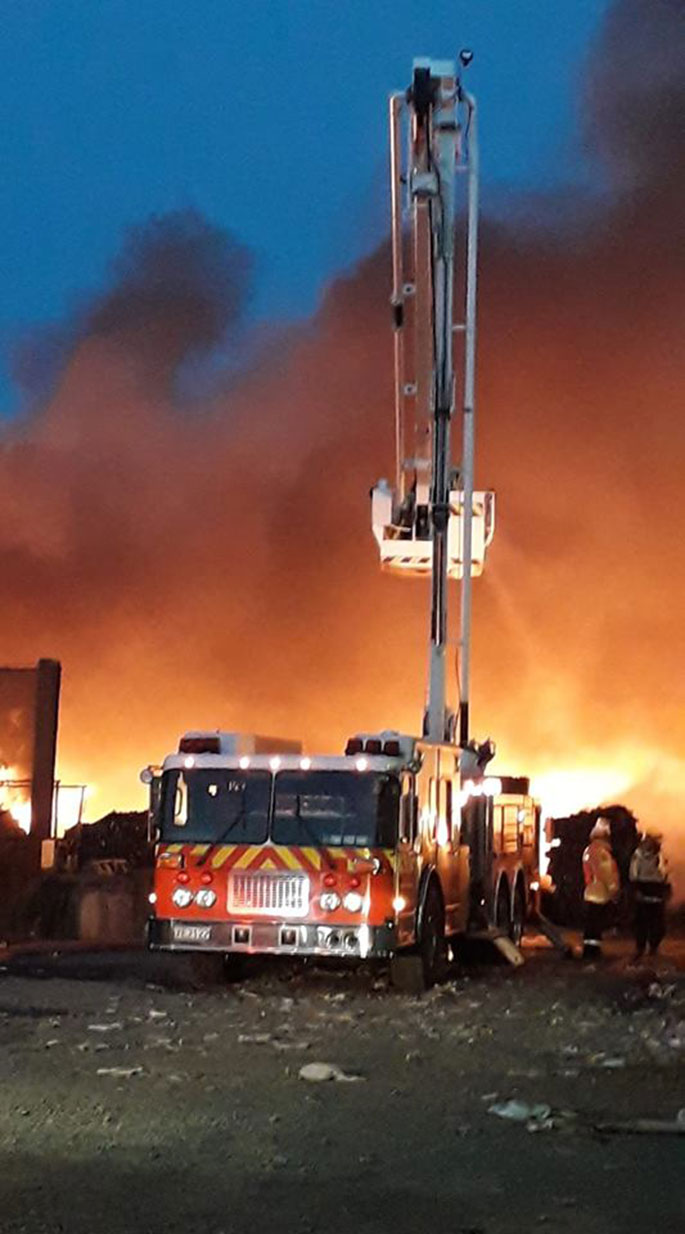 More on SunLive...