Brazier fire sparks emergency callout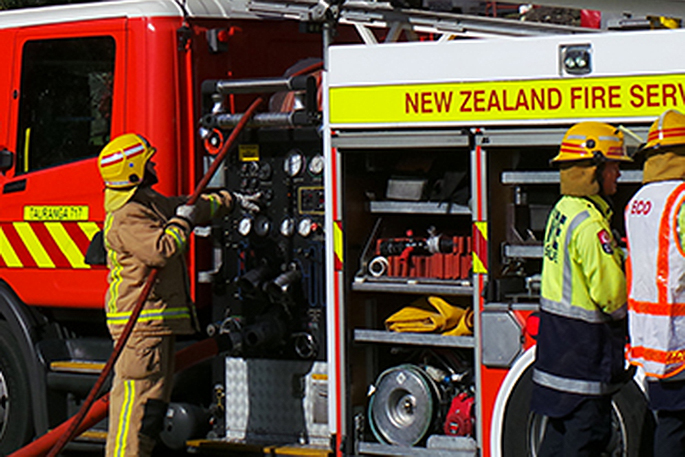 A brazier fire that got a bit out of control has sparked an emergency callout this evening.
Firefighters were called to reports of an explosion in Welcome Bay, just before 7pm.
A Welcome Bay resident says they saw fire trucks heading up the road, but couldn't see any smoke.
A police spokesperson says Fire and Emergency initially got reports "of an explosion" in Welcome Bay, and looped in Police as a precaution.
"Turns out it was a brazier that got a bit too out of control."
The fire comes just one day after Fire and Emergency New Zealand issued a warning for Tauranga and Bay of Plenty Coast area for an "extreme fire danger period".
Dry fire-fuels combined with Tuesday's predicted wind and temperature conditions mean that there is a high chance of fires spreading rapidly and being extremely difficult to extinguish.
Fire and Emergency New Zealand would like to remind everyone to take extra care with any activities which could create sparks and cause a fire, such as:
• Smoking – ensure ash and cigarette butts are properly extinguished

• Mowing long, dry grass and maize/grass harvesting – accidental sparks from machinery used to mow or harvest

• Forestry operations and heavy transport – accidental sparks from machinery operations and maintenance

• Rubbish contractors and transfer stations – spontaneous combustion, general from oily rags or compost heaps.
Consider undertaking high risk activities in the early morning or late evening when conditions are less extreme.
Fire services and specialist crews are ready to respond immediately in an emergency.
If you see anything suspicious call 111 for Fire and Emergency.
More on SunLive...