Big Bike Film night pedalling its way to Tauranga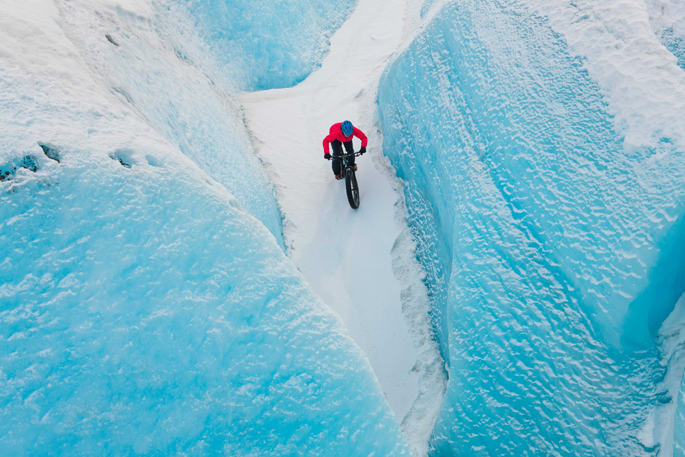 The Big Bike Film Night is riding into Tauranga later this month.
Described as a feast of short films devoted to the bicycle and all who ride it, the Big Bike Film Night is a collection of international and New Zealand films specifically selected by 'Film Pedlar'/ Curator, Brett Cotter.
"Not many people would be proud to have their event described as weird, wacky and wonderful, however that is probably one of the best ways of describing this celebration of the humble bicycle," says Brett.
The dynamic film concept showcases a range of short cycling films from New Zealand and around the world; from the Alaskan glaciers to the urban neighbourhoods of Auckland, to the boundless landscape of Australia, with a selection offering plenty of appeal and thrills for pedal patrons and movie goers.
"This is our fifth collection, our fifth vintage so to speak and it features the full array of cycling genres with something for everyone, whatever your ride is.
"Expect action, drama, humour and plenty of inspiration in the 2019 mix.
"There are eleven short films being presented ranging from two to 27 minutes in length, including a number of New Zealand premieres' and International award winners."
Featuring in the line-up are films on the spectacle of winter with the icy playground providing a visual journey as never seen before by bike; a fixie rider who commits a crime of passion; a New Zealander who as a two wheel love story to share; an infectious French cyclist with the joy of life; a heart-warming documentary about a 'community mother' who runs a bicycle training program for migrant and refugee women in Amsterdam; and two pioneering mountain bikers undertaking an adventure in wild and unknown landscapes, riding only horse trails, in heartland Africa.
Brett says he is full of admiration for all these films, but one stands out in particular, 'Lowest to Highest', a documentary that follows five friends attempt to be the first to cycle across the Australian continent's lowest point to the highest point.
"Over the years I've had the pleasure of watching a number of inspiring cycling films, this is undoubtedly one of the best," says Brett.
"This 2150 kilometre expedition has plenty of adversity and challenges for the team to overcome, but if this wasn't enough to deal with, the five members of the crew all have significant disabilities. The tagline of 'what could possibly go wrong?' sums it up precisely.
"Our event celebrates cycling in all its glorious shapes and forms.
"Regardless of whether you're a cycling fan or a cinematography fan, there is something in the 2019 line up that everyone should see."
The Big Bike Film Night screens in Tauranga on Tuesday March 26 at 7pm, at the Graeme Young Youth Theatre, at Tauranga Boys College.
For more information on the Big Bike Film Night, and to buy tickets visit www.bigbikefilmnight.nz
More on SunLive...