Tauranga window washer just wants money for food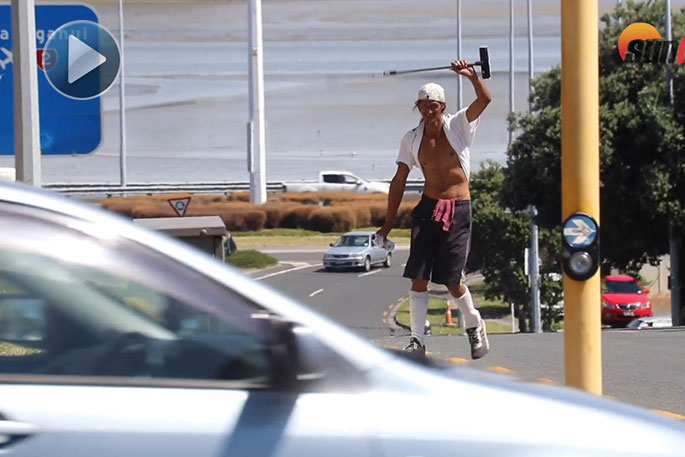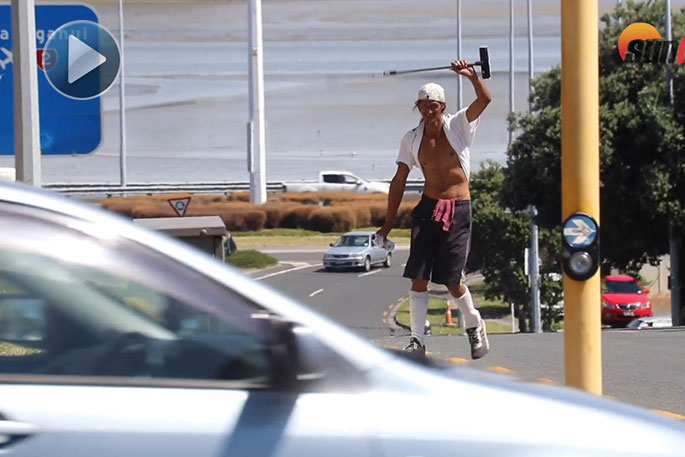 Click the image above to watch the video
Tauranga man Shane Taki says he is washing car windscreens daily to earn enough money so he can eat.
Shane has had to find a way to make some extra money "without involving crime".
"I do car window washing at the lights. I'm on the streets, I'm just hungry with no food, no clothes.
"I'm on the benefit but all of it goes out and leaves me with like $40 left. That does nothing, so I'd rather work and do window washing, than stealing and burglaries for stuff.
"I've done this for about a month now, I started out with nothing."
Shane says police have been warning him for window washing as it is an illegal practice.
"It's been alright, it's just the police that are the only ones that stop me. They just tell me to go away, but I don't listen to it to be honest. I just carry on."
Shane has been told that window washing at traffic lights is against the law. And he has been fined for his actions.
"But I'll tell them they can fine me up, I'll just carry on grabbing fines cause it aint gonna stop me.
"When I do this I make enough for food and that, I'm not starving, it lasts me over a couple of days.
"The police are getting on to me now, they're starting to come over and stop me now.
"At 2 o clock today, I'll be pulled over about two or three times."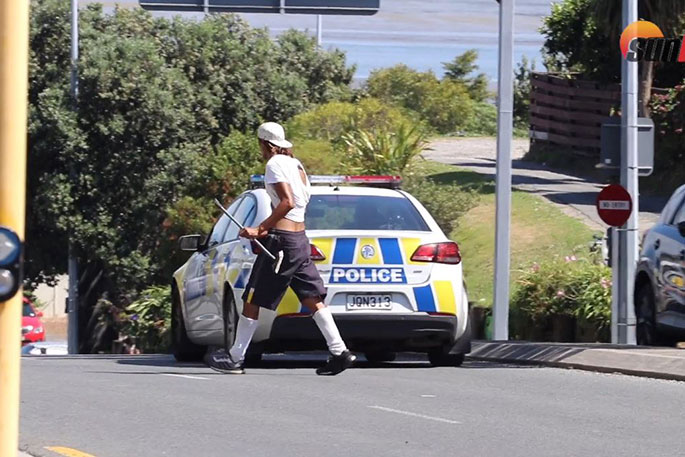 Tauranga police have been receiving many calls during the day about window washers at intersections throughout the CBD.
In August 2017, an amendment to the Land Transport Act introduced an infringement offence relating to window washing on roads.
"This enables an infringement notice to be issued to pedestrians who wash or offer to wash a vehicle or part of a vehicle on a road, unless the vehicle is parked," says a police spokesperson.
"A $150 fine can be issued by police."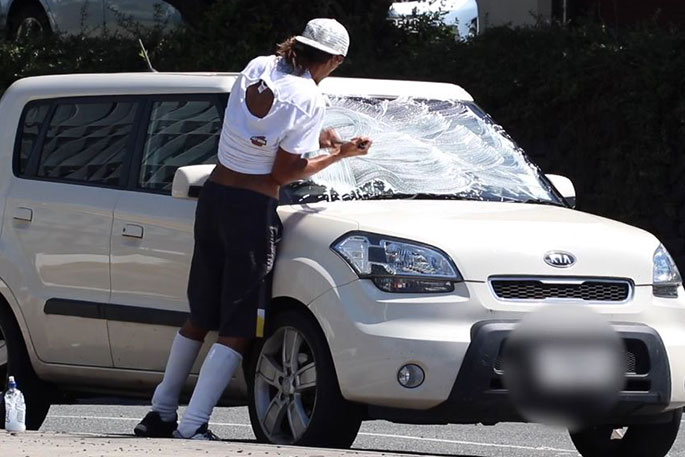 More on SunLive...