A warm week ahead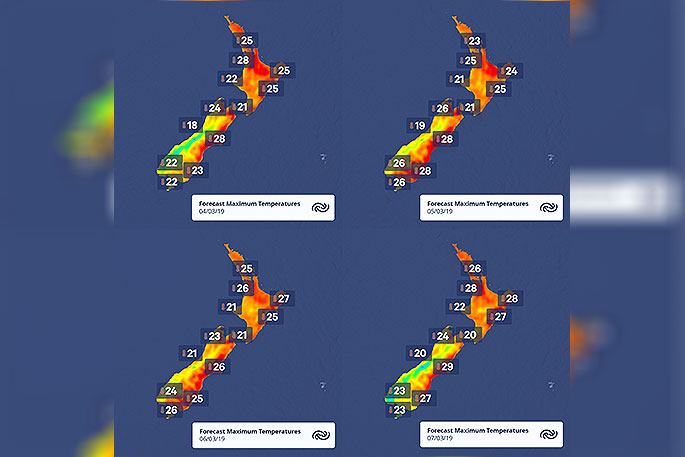 People are being warned to be prepared for some warm temperatures this week.
The MetService is forecasting a mild week ahead, with warm temperatures forecast across Aotearoa.
This stands to contrast with what has been a cooler week last week following a bout of southerlies.
"High pressure bloating over the country this week helps to keep conditions calm and clear," MetService meteorologist Tui McInnes explains, "allowing temperatures to warm up during the day with places in the Canterbury Plains and Central Otago reaching 30C plus."
"Most regions are less likely to see rainfall through the working week," says McInnes, "the usual exception being western and southern areas in the South Island which are more exposed."
MetService meteorologists are watching the end of the week carefully as weather models are hinting at some rain but there is a lot of uncertainty at the moment so for those looking for rain it is important to keep up to date with the latest forecasts from midweek.
Into next week another ridge of high pressure builds over the country bringing more settled weather.
More on SunLive...