Stranger pays for Tauranga family's dinner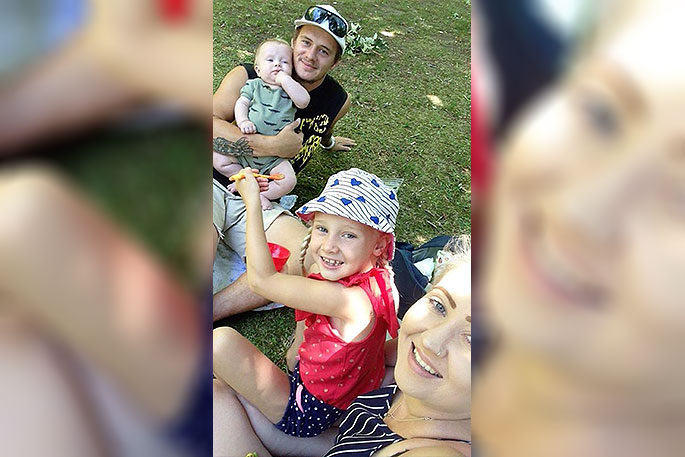 A Tauranga family out for a meal is stunned by the kindness of one random person.
Claire Monica was surprised one Sunday night when she went out for dinner and had her bill paid for in full by a complete stranger.
"My partner and I took our daughter and son to Cobb and Co on The Strand in Tauranga for dinner at around 5.30pm," says Claire.
"There was hardly anyone there and we went and sat right the back and ordered our meals.
"We were only there for about an hour, and within the last five or ten minutes when we were about to get up and leave, the waitress came up and put the receipt on the table."
At the top of the receipt was a handwritten message saying "a little act of kindness".
Just like that, her $100-plus meal had been paid for.
"The waitress told us that our meal had been paid for and that she wasn't able to come over and tell me until the lady had left the shop," explains Claire.
"I didn't know how to take it - I just felt like crying."
She says she ended up walking around town trying to locate the lady.
"I had briefly seen a lady come in and go to the toilet with a stripy t-shirt on, and I mentioned that to the lady at the desk and she confirmed it was her," she says. "But she couldn't give me any extra information, like her name or a better description of what she looked like."
Since then Claire has been on a mission to find the woman. She's posted on a couple of Facebook noticeboard pages asking if anyone knows who she might be, but has so far had no luck.
Claire says her and her partner do their bit to help others, but she has never had the favour returned.
"I buy food, mainly for the homeless, and on the odd occasion I'll give them money. But it's mostly food. I've never had anything like this happen to me before.
"She probably doesn't want to be found, but I just really want to say thank you to her. It wasn't a cheap meal and I really appreciate what she did for my family."
More on SunLive...