Rock music trailblazer Max Christoffersen dies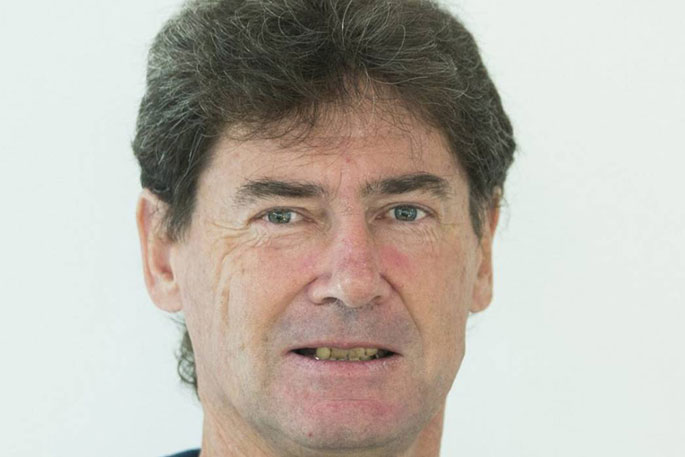 He had an opinion on everything and went for the jugular without fear.
But Waikato Times and SunLive columnist Max Christoffersen's "laser beam analysis" wasn't a result of a mean spirit or axe grinding.
Rather, said decades long friend and station manager at Hamilton's Free FM Phil Grey, it was a deep love of the city that shaped his writing.
"He put it all out there," says Phil.
"He didn't hide his opinion. He wasn't scared of doing that but it was never intended in a disrespectful way. He wasn't an unkind person."
Christoffersen died on Saturday after his final column detailing his own heart condition to appeal for support for the Heart Foundation.
In it he said: "There is a brutal acuity to reflecting on the past when ill health hits. Facing the reality that some life stories will be forever left without a fitting ending is sobering.
"And so today six years on from my first tap on the shoulder from the Almighty, I now confront the reality that I have survived so far due to medication. My drug regime is the only thing keeping me alive."
Max's death came at 5.30am - a heart attack in the back of an ambulance. "Bizarrely", said Grey, about half an hour after his final contribution to the Waikato Times ran off the printing press and was published on Stuff.
"He was a lot of things," says Phil. "In some ways he was just a boy. I was constantly surprised by his boyish enthusiasm for things. He still had a collection of chopper bicycles and still just loved things like that. In another way, from my perspective, he had a fierce intellect that, I think, goes well beyond his 57 years. He thought very, very deeply about a lot of things."
Waikato Times editor Jonathan MacKenzie says Max had been contributing to the paper for at least 20 years.
"He didn't hold back and because of that he was very popular with readers.
"We hardly touched his copy, it was super clean and always spot on. He will be greatly missed by ourselves and our readers."
In 1987, while managing Contact FM, Max made waves with the heavy metal-dedicated show, The Axe Attack, says DJ and Devilskin bassist Paul Martin.
"He decided against all the protocols of the university to go with a heavy metal specialist show. He campaigned hard for it and thus The Axe Attack was born," says Paul.
"He made things happen. He changed the landscape of radio in New Zealand as far as I'm concerned."
Hamilton's deputy mayor Martin Gallagher taught Max at Hamilton Boys' High School and recently discovered the role he played in Max's love of the rock music genre.
"He told me his collection of music and interests was in part motivated by some of the interactions in my classes and conversations with him. Obviously, I was deeply humbled, shocked.
"In life you say throw away things and you're not quite sure of the impact you have."
Days before Max's death, Martin popped over to the Bay of Plenty for a visit.
"A half hour cup of tea turned into a wonderful three hour discussion where, honestly and perhaps I hadn't grasped, he was an incredible thinker," says Martin. "He was always fearless in his writings. He didn't go soft on me or anyone.
"If you had said to me when I was teaching this young man, I would then be, years later, listening to him and his analysis . . . his is the degree where sometimes the pupil, over time, becomes the teacher.
Max Christoffersen is survived by his wife Linda Thompson. They have two children, Alexander and Cate, and four grandchildren.
More on SunLive...